What Is the "Time After Time" Cover in the Timeless Movie?
Timeless Ends on the Perfect Note With This Stunning "Time After Time" Cover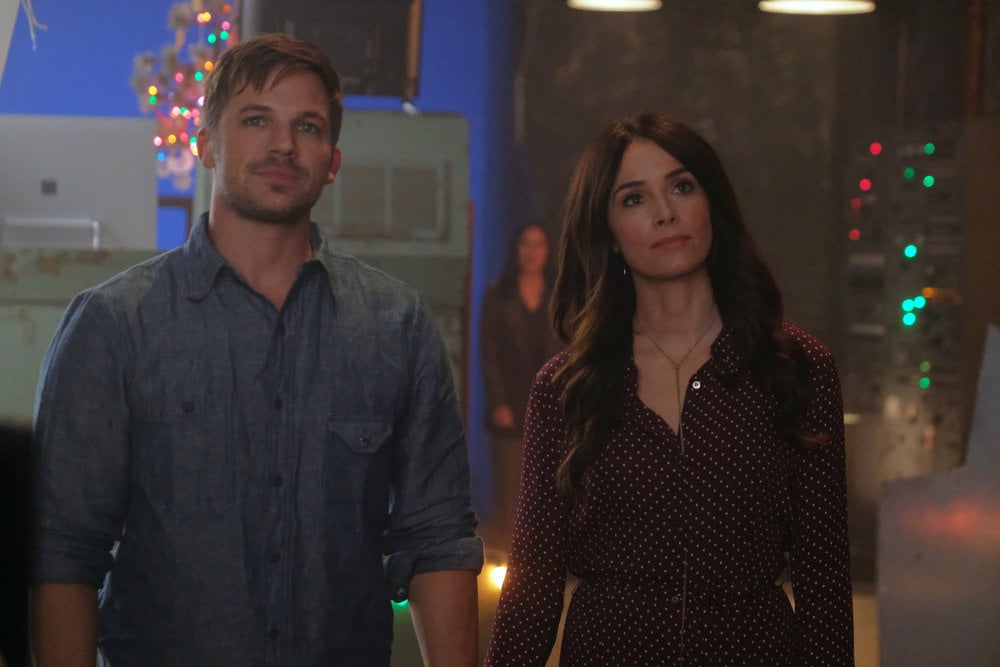 Warning: spoilers for the Timeless movie ahead.
We thought we were ready for the Timeless movie, but we were completely wrong. While the two-hour movie was filled with many twists and turns (including the death of a fan-favourite character), it was the final moments that really had us bawling our eyes out. After the Time Team defeats Rittenhouse once and for, they must go on one more mission to make sure history stays intact.
In the flash-forward to 2023, Wyatt, Lucy, and Rufus travel to Christmas Eve in 2014 where the whole story began. In a bar in São Paulo, Brazil, future Lucy fulfils her destiny by giving Flynn her journal and telling him how he will eventually take down Rittenhouse. While she reveals that he won't get his family back in the end, he still decides to follow through with his mission.
And boom! We end right where we began in the pilot with Flynn going undercover at Mason Industries and stealing the Mothership. As clips from past episodes of Timeless flood the screen, the movie ends on the perfect note (literally) with a brilliant cover of Cyndi Lauper's "Time After Time" by Joseph William Morgan. If you need us, we'll just be playing this song on repeat and eating our feelings with a box of Chocodiles.