What Time Is Roseanne On?
Here's What You Need to Know to Jump Into Roseanne This Week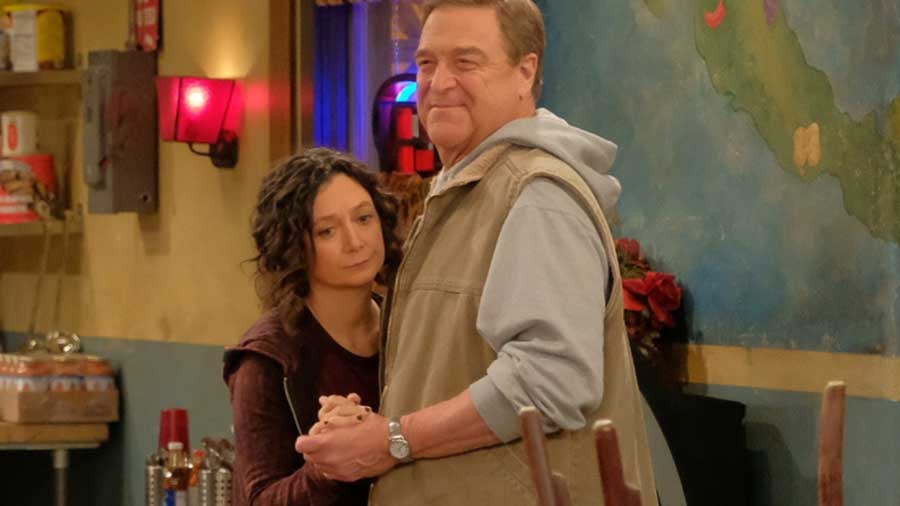 Roseanne is back on ABC, bringing with it huge ratings and also a little controversy, which is on par with the original series — it's like the Conners never left! If you didn't watch the first two episodes last week and want to jump in, here's what you need to know.
The broadcast airs Tuesday nights at 8 p.m. ET/PT on ABC. The first week of the show, ABC aired two episodes back to back, but from here on out, it'll be one episode per week for seven weeks. The first season of the revival is only going to be nine episodes, though after the blockbuster ratings the premiere received, a second season was a no-brainer pickup for ABC.
As for the plot, the Conners are basically the family we all knew and loved those many years ago, though obviously everyone is 20 years older. Dan and Roseanne still live in their house in Lanford, IL, and middle daughter Darlene has moved home with her two kids, daughter Harris and son Mark, because she lost her job and she has separated from her husband, David.
Youngest original child DJ (remember, there is a fourth Conner child, Jerry Garcia, who is apparently on a fishing boat in Alaska in the reboot), is home from serving overseas in the military and lives in Lanford with his daughter, Mary. Her mother, DJ's wife Geena, is still active in the military and hasn't yet been seen on the show, though she will appear this season.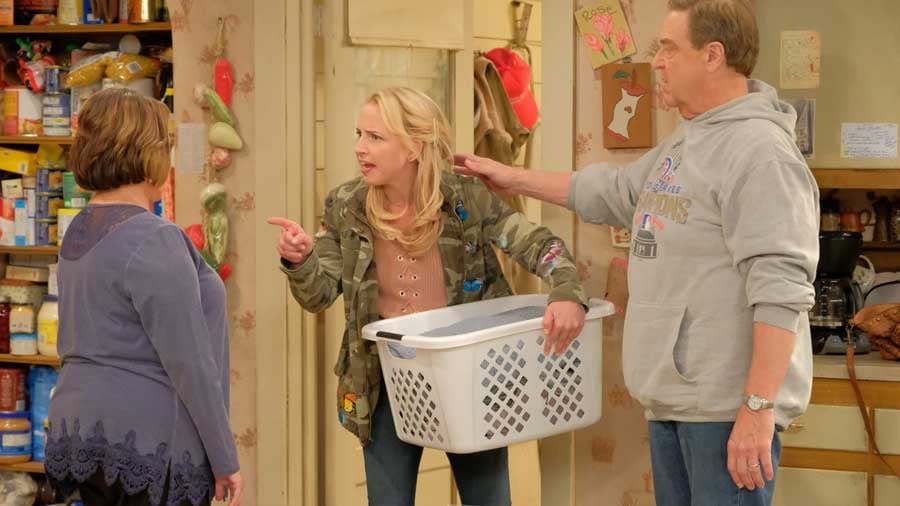 Oldest Conner child Becky is also living in Lanford and struggling to make ends meet, so she has agreed to be a surrogate (and also the egg donor) for a wealthy woman, Andrea, who has struggled to conceive a child. In a fun bit of casting, the reboot has the original Becky, Lecy Goranson, playing Becky again, while Becky 2.0, Sarah Chalke, is playing Andrea.
And, of course, Aunt Jackie is still around. She and Roseanne reconciled in the reboot premiere episode after having been feuding for a year over the 2016 presidential election. Jackie's son, Andy, won't be addressed in the first season of the reboot, but we expect we'll see him in season two.