When Is Bachelor in Paradise Filmed?
If Bachelor in Paradise Starts Right After The Bachelorette, When Do They Even Film It?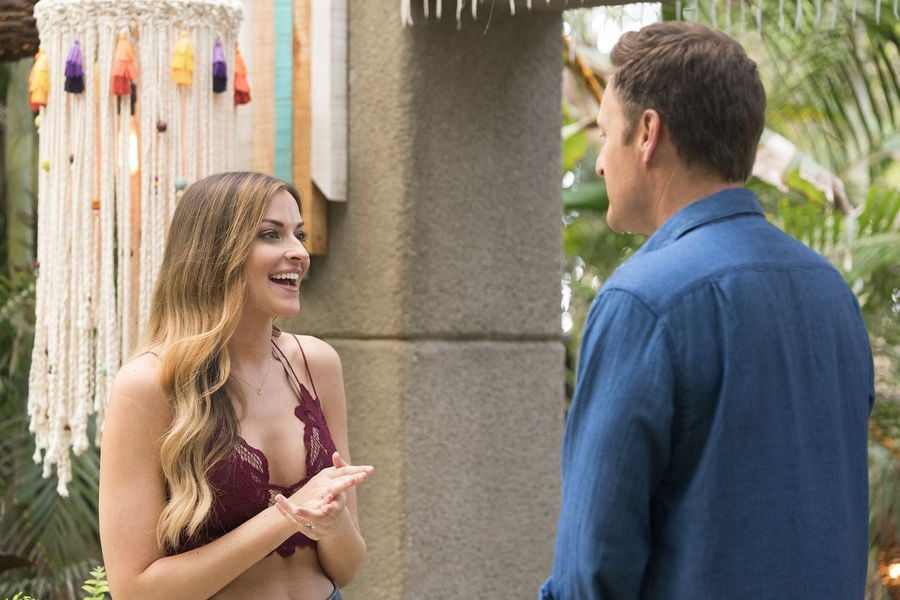 And just like that, another season of The Bachelorette has come to a superdramatic, tear-filled, hyperventilating close. We'll never forget the antics from Becca's season — Jean Blanc's rescinded "falling in love with you," David and Jordan's heated two-on-one, all the heartbreaking goodbyes — but we're so ready for some spectacular Bachelor in Paradise antics.
For those curious about when and how long Bachelor in Paradise actually filmed, you may be surprised to learn that production's been wrapped up for over a month now. According to a Twitter post by director Mike Fleiss, filming began on June 8, 2018, and wrapped up the last week of June.
We know what you're thinking: how are a bunch of couples supposed to emerge "marriage ready" with less than a month of dating time? And what about the guys who are fresh off of getting rejected by the latest Bachelorette, like Colton? Historically speaking, there have been a lot of fizzled BIP flames, but there must be something about a steamy three-week holiday that can produce some relationship success. Carly and Evan, Tanner and Jade — and by some extension Ashley and Jared — are proof of that.
Whether solid couples emerge this go-around or not, we're positive we'll get our fill of entertainment in the coming weeks.