When Does The Good Place Come Back? 2018
Fork Yeah, The Good Place Returns This September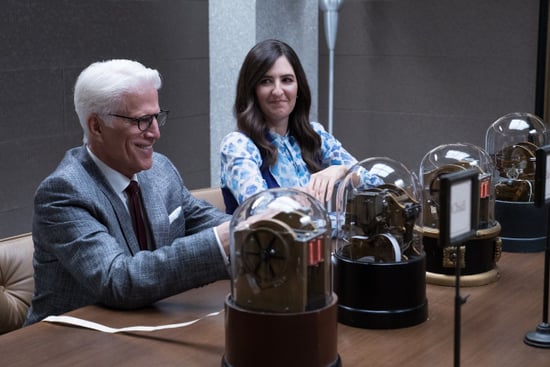 Half a year without The Good Place feels like eternal torture, especially if you, like me (and Eleanor Shellstrop) are a medium person who lives for television. But get ready, benches, Michael Schur's quirky philosophical comedy will come back for a third season sooner than you know it. Yup, while Brooklyn Nine-Nine, Schur's other beloved sitcom, won't return until next year, we'll be getting brand new episodes of The Good Place this September.
Back in Nov. 2017, NBC announced that it would renew the show for a third season with 13 episodes. In June, the network revealed its slate of Fall television premieres, dropping the news that it will air a special one-hour debut of The Good Place's third season on Thursday, Sept. 27(D'arcy Carden, who plays Janet, shared the announcement in her own special way.) The show will return to its normal slot the following week on Thursday, Oct. 4.
In the UK, we'll be able to keep up with all the action the day after it airs in the US. Netflix will be showing season 3 weekly from Sept. 28.
Now, if you'll excuse us, we'll be enjoying our frozen yoghurt while watching the first two seasons again. And of course, keeping our fingers crossed for Ted Danson's best actor in a comedy series Emmy nomination.