When Will Grey's Anatomy Season 14 Be on Netflix?
Grey's Anatomy Season 14 Will Be on Netflix Before You Can Say "STAT"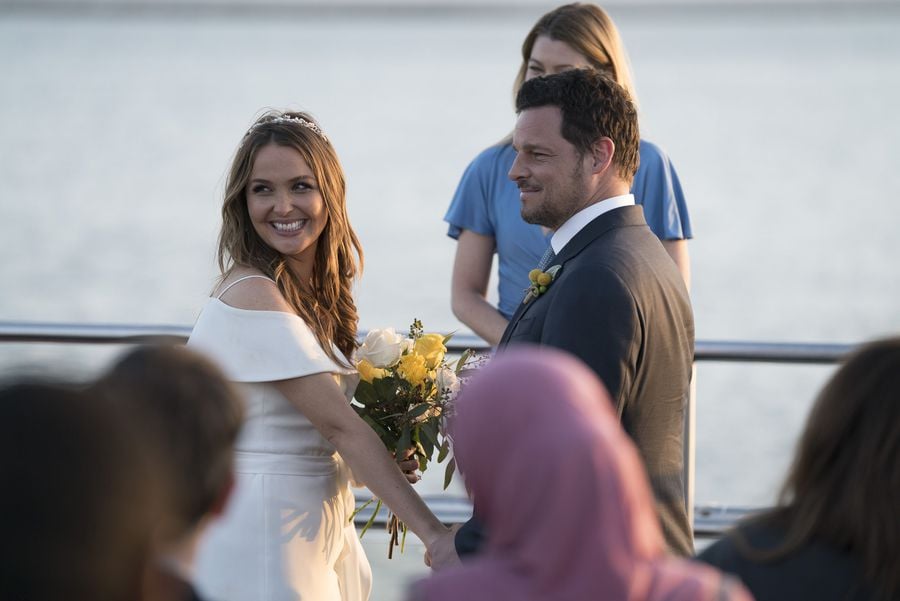 Are you already going through Grey's Anatomy withdrawals? Season 14 just wrapped up on May 17, and fans are clamoring to know what happens next thanks to some serious cliffhangers. You'll have to wait until the Fall to see how that all plays out, but if you're ready to rewatch every swoon-worthy, heart-stopping, and intense moment all over again, then you're in luck. Grey's Anatomy season 14 will be on Netflix this June, which means you can rewatch (or catch up on) all of the hospital drama STAT.
On Wednesday, May 23, Netflix announced that the latest season of Grey's Anatomy will be streaming in full on the site starting June 16. All 24 episodes of season 14 will be joining the previous 13 seasons, so if you're looking for a way to beat the heat this Summer, then you could do worse than camping out on your couch for an epic marathon of Meredith, Alex, and Bailey's hectic work lives at Grey Sloan Memorial (the hospital previously known as Seattle Grace). While many of the show's original characters have departed over the years, those three stalwarts have been there for every plane crash, hospital prom, and superstorm.
If you're an Alex fan, season 14 is particularly can't-miss. Doctor Karev deals with family drama and new career highs and lows, and he and Jo take their relationship to a whole new level. It may be hard to believe that there are still new things to learn about the character after all these years, but Alex's story includes some seriously unexpected twists this year that every Grey's Anatomy fan needs to see for themselves. Thankfully, Netflix is serving up season 14 in just a few weeks, so you can relive all of the drama while you anxiously await the season 15 premiere to arrive on ABC in the Fall.