When Will Riverdale Season 3 Be on Netflix?
When Will Riverdale Season 3 Be on Netflix? Here's the Sneaky Way to Figure It Out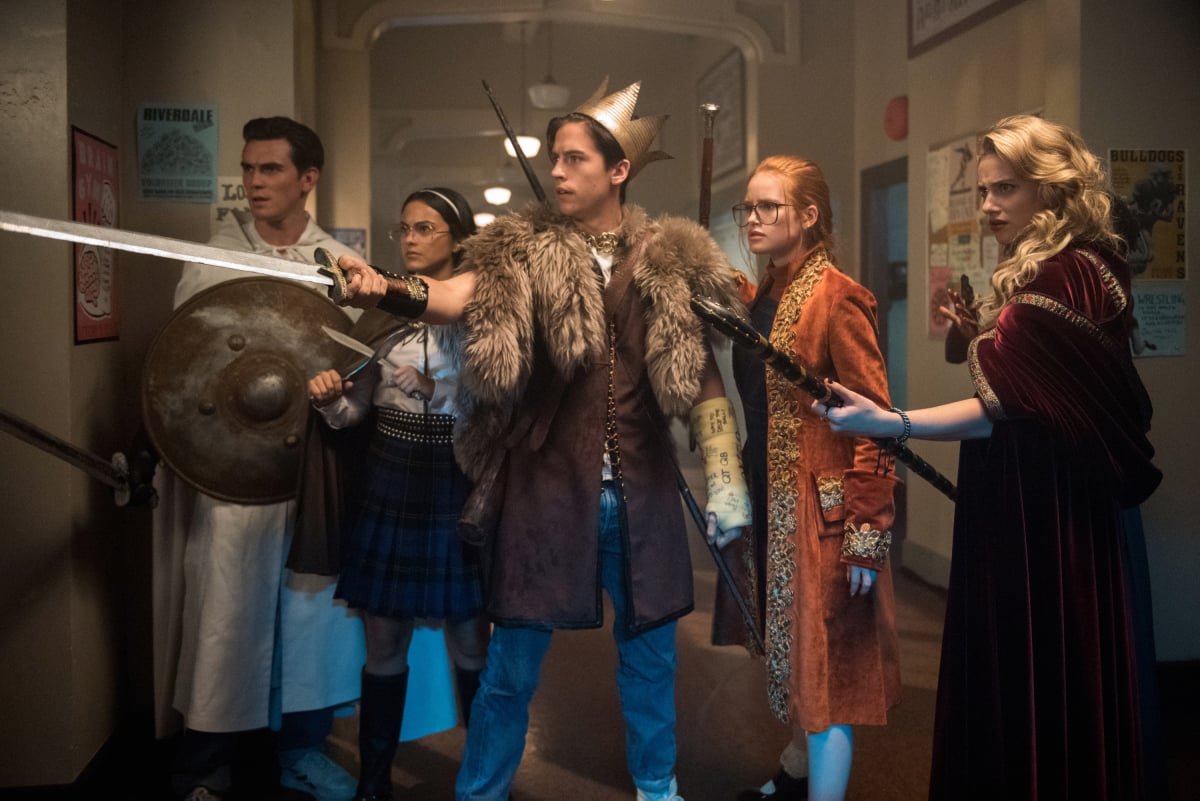 Riverdale's third season is getting pretty wild, no? The flashback episode alone made us want a whole new season focussed on the parents as teenagers, and kicked off an intriguing mystery about the town's shady past with the board game Griffins & Gargoyles. Oh, and there's also the matter of Penelope's bizarre relationship with her adoptive family, the Blossoms, to contend with. Even though the CW series still has quite a few episodes to go until its season three finale, fans are asking one big question: when will Riverdale's third season be available on Netflix?
Officially? We don't know. But even without an exact release date, we can use season two as a model for when season three might arrive on the streaming giant. Netflix currently has all of seasons one and two available for binging purposes, and we have no doubt that the new episodes will be added as well. Fortunately we're able to deduce a premiere date thanks to The CW's agreement with the streaming giant: shows on The CW head to Netflix just eight days after the air date of their season finale. For instance, after Riverdale's season two finale on May 16 earlier this year, the entire season was streaming by May 24. After season one's finale on May 11 of 2017, the entire season was streaming by May 19.
The date of the season three finale is still a mystery, but since we know the show's midseason finale will be episode eight, and last year's 22-episode season had a halfway point of episode nine, we can assume season three will be a little bit shorter. Even if we're just speculating, there's strong reason to suggest that Riverdale's third season will wrap up the second week of May 2019, and you'll be able to binge it all by the end of that same month.