Where Is Anne With an E Filmed?
Anne With an E Is Filmed in the Most Unexpected Location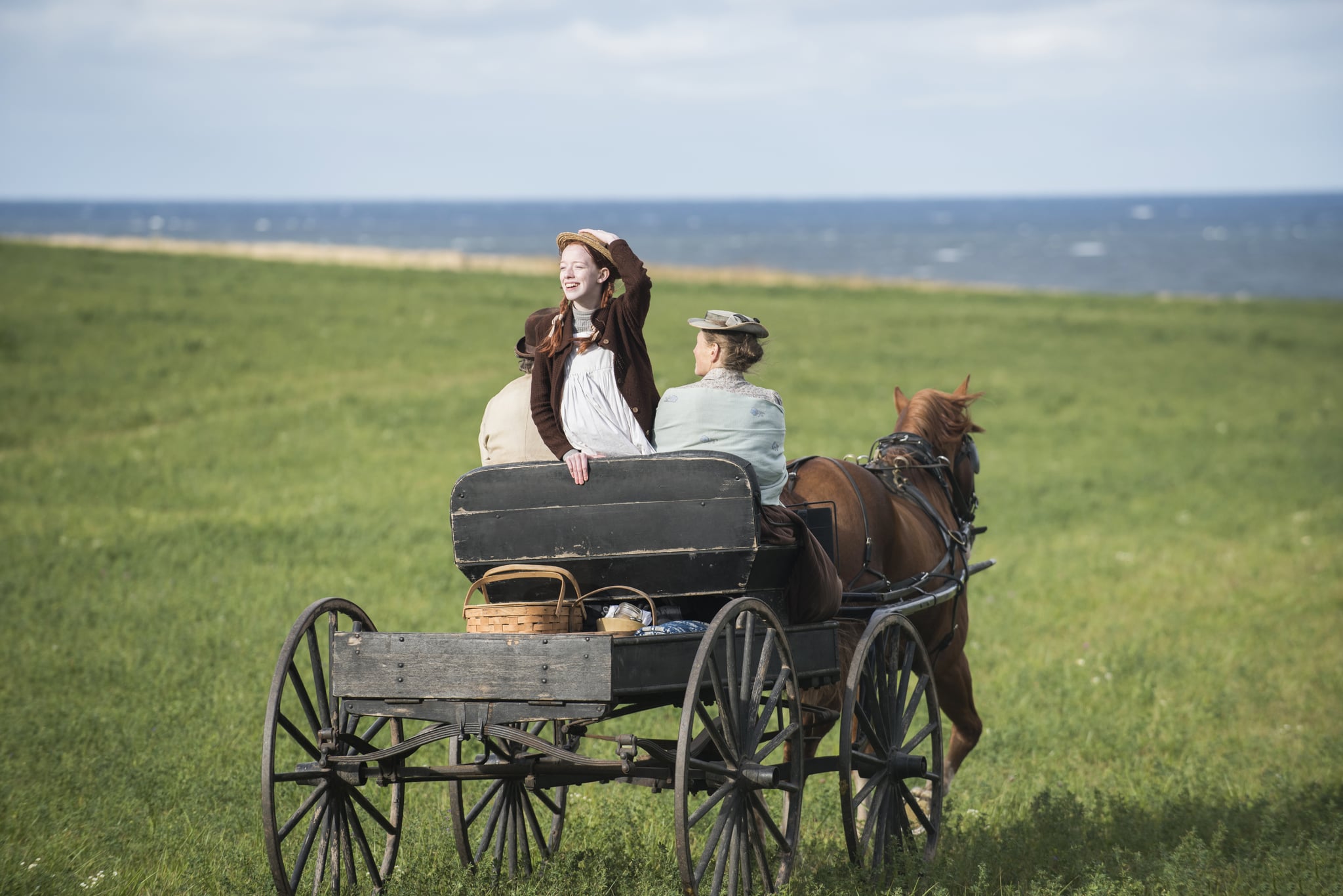 Anne Shirley and her beloved Green Gables are being introduced to a new generation thanks to Netflix's period drama Anne With an E. As any fan of the book series knows, Prince Edward Island is the home of Green Gables and Anne's many childhood adventures. The stunning island was also where author Lucy Maud Montgomery wrote the novels, which were first published in 1908. Gorgeous though it may be, Canada's Prince Edward Island is relatively small, and, according to thelocationguide.com, it doesn't offer a great deal of tax incentives for filmmakers. As a result, filming there full-time would be pricey for an ongoing series — and that's exactly why the series is primarily shot in a different, and much more affordable, Canadian city.
In an interview with the CBC, executive producer Miranda de Pencier confirmed that Anne With an E is filmed almost entirely in Ontario, Canada. De Pencier cites the cost of relocating the crew and cast to Prince Edward Island for the entire filming period of a season as the primary reason that Ontario is being used as a stand-in for the island. While she noted that the series does have a larger budget than your typical Canadian program, it's still not enough to move 200 cast and crew members to the island for filming. Instead, the show has found ways to bring a little bit of Prince Edward Island to Ontario.
One way that the series captures the island's special look is by recreating its red roads (which aren't found in Ontario). De Pencier explained to the CBC that the production team hauled crushed up red bricks around with them in order to turn any street into one of Anne's famous red lanes. Additionally, the show shot some scenes for both season one and two in Prince Edward Island. In the interview, de Pencier said, "We banked a lot of material that we'll be using throughout the season. It was important so we could go back to Ontario and make sure we were getting P.E.I. right. It was really wonderful to be able to feed the Island into the souls of our actors and our key crew so that we could bring that knowledge to the production every day here in Ontario."
Anne With an E isn't the first version of Anne of Green Gables to utilize Ontario as a Prince Edward Island alternative. As reported by Mental Floss, the 1985 miniseries starring Megan Follows was largely shot in Ontario, as well. The beauty of Prince Edward Island is undisputed, but it seems that Ontario makes far more sense as a shooting location in order to bring Anne's story to life on the small screen.