Where Can I Watch the Royal Wedding?
No TV Licence? Don't Panic, You Can Still Watch the Royal Wedding at a Street Party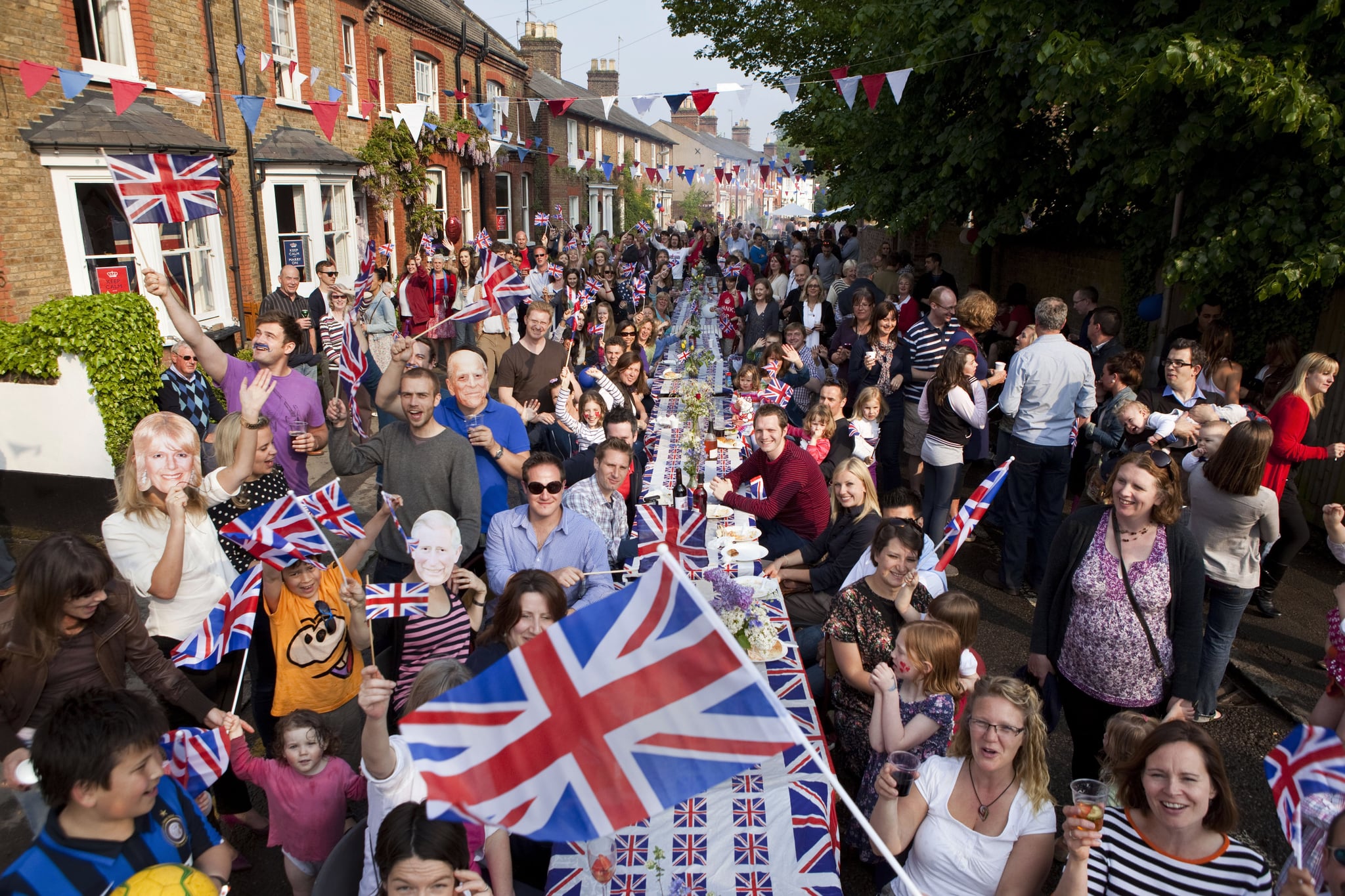 If you're planning a royal wedding street party or event, but you're concerned about getting the right licence to enjoy the the festivities, fear not, the BBC has you covered. Normally, clubs and community groups need to pay £150 for a TV licence, just like those viewing the BBC in their homes, but "The BBC has waived the TV licence fee for communities wanting to watch Prince Harry and Meghan Markle's wedding," so street parties and communities can enjoy the celebrations without added cost. Pubs are also expected to be extending their hours for the occasion.
This comes after the government received over 125 applications in and around London and Berkshire for street parties, with some councils already waiving the licence fee. The BBC's head of revenue management, Pippa Doubtfire, said "In exceptional circumstances, the BBC can grant a dispensation for the temporary viewing of television, so long as the viewing is for the sole purpose of screening an event which is judged by the BBC to be of national importance. The BBC considers that the royal wedding is such an event."
The TV licence was also waived for the Duke and Duchess of Cambridge's wedding in 2011, with celebrations going on around the country.
The BBC hasn't yet announced how they plan to cover the wedding. However, it was announced that Phillip Schofield and Julie Etchingham will present ITV's live coverage from 9:25 a.m. to 3 p.m. on May 19.