Where Was Mamma Mia 2 Filmed?
Mamma Mia's Sequel Has a Different Filming Location, and There's a Little Drama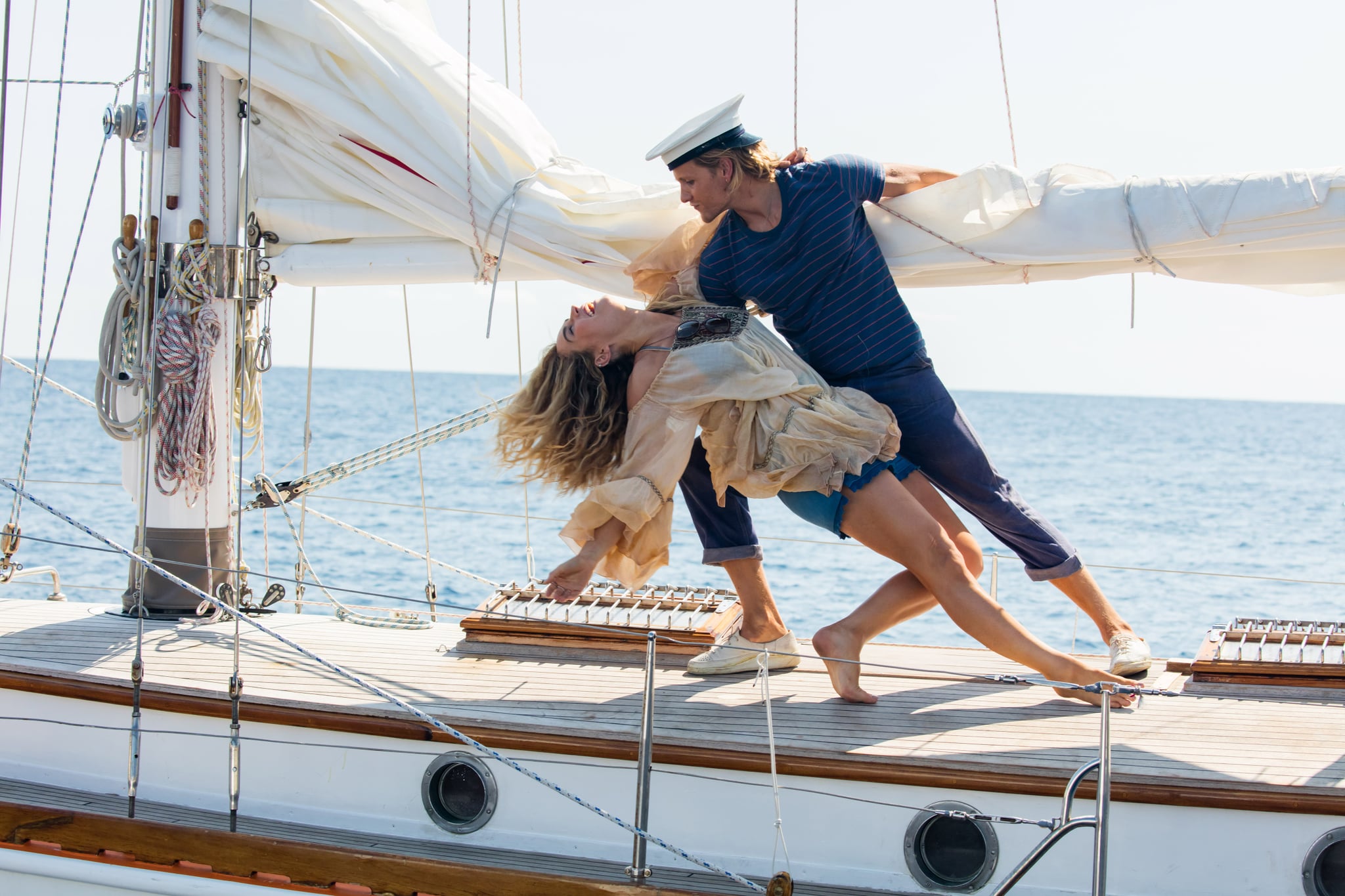 If not for the love of ABBA or Meryl Streep, you may have watched Mamma Mia! after trailers and posters entranced you with the promises of sparkly blue seas and stunning rustic architecture on the fictional island of Kalokairi. In reality, the first installation of the Swedish pop-inspired musical took place on the beautiful western Aegean island of Skopelos. The widely anticipated sequel, however, was shot on Vis, an island of Croatia's Dalmatian coast.
Vis is an isolated island — you need to take a two-and-a-half-hour ferry to get there from the main island (or somehow get access to a helicopter like Cher's character Ruby Sheridan). Just 35 square miles, the sparsely populated island had been a base for the Yugoslav army until 1989. Vis is as beautiful as the first filming location, speckled with rocky shores and filled with 17th-century Venetian architecture of creamy white houses and gorgeous balconies. The filming took place in the fishing village of Komiza and Stiniva beach, so the cast and crew stayed in either yachts or villas nearby.
The production reportedly moved to Vis because of "hefty government tax breaks." Moving the filming location introduced some tension to the production's original hosts in Skopelos, which tourists dubbed the "Mamma Mia island." Inhabitants on the Greek island felt a tad crestfallen, as it's no longer the only Mamma Mia island.
"It was most disappointing for us that filming didn't take place here," Mayor Christos Vasiloudis explained to the Mirror. "We were very sad. When the second part of a drama takes place it should surely be in the same place. But maybe it was much cheaper in Croatia."
Budget concerns are a legitimate reason to move the production. But there's enough room in the devout Mamma Mia fan's heart for two Kalokairi islands. Both locations capture the breezy, romantic ambiance of the story, and we wouldn't have it any other way.