Where to Watch Big Little Lies Season 2 in the UK
You Don't Have to Wait to Watch Big Little Lies Season 2 in the UK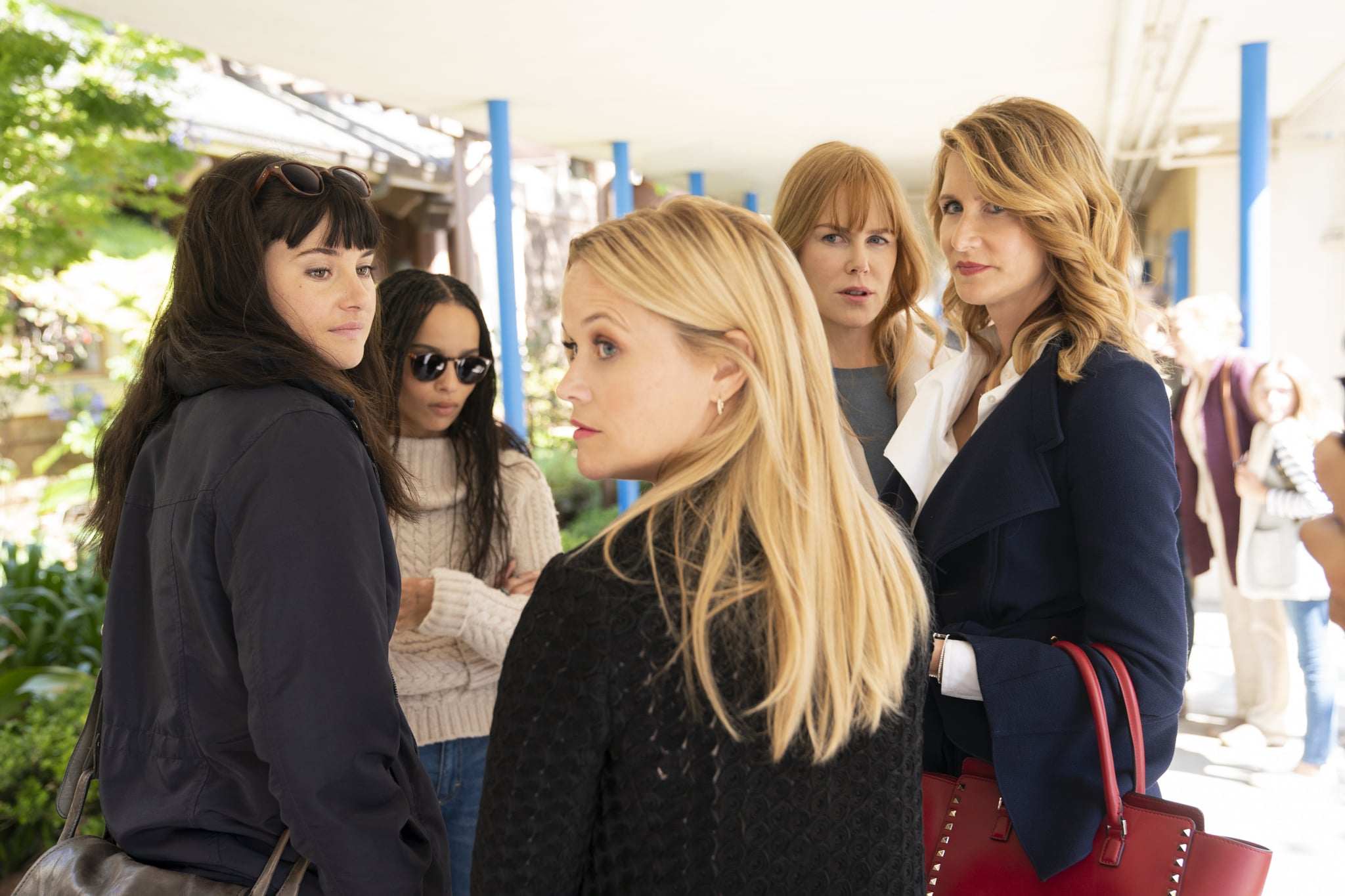 If you can't wait to see how the "Monterey Five" are fairing in Big Little Lies season 2 following season 1's amazing finale, the good news is you don't have to. Just like with Game of Thrones, UK viewers won't be lagging behind US viewers when it comes to the hit HBO show, as Sky Atlantic is airing Big Little Lies simultaneously in the UK. That means it's on at 2 a.m. BT, but if you don't fancy a middle-of-the-night session, you can also catch it at the more sociable hour of 9 p.m. when it's repeated. Episode 1 aired at 2 a.m. on June 10, and the rest of the episodes will follow weekly on Mondays.
Those without a Sky subscription can use Now TV to watch episodes of Big Little Lies. You can even binge-watch all seven episodes of season 1 with a seven-day free trial, but if you want to continue watching season two, then you can pay for an Entertainment Pass for £8 a month.
The Emmy and Golden Globe award-winning show is set in Monterey, California, and stars Reese Witherspoon, Nicole Kidman, Shailene Woodley, Zoë Kravitz, and Laura Dern, whose seemingly perfect lives unravel when a murder is committed. Season 1 revolved around who died and who was the killer. As the 2017 miniseries was based on the novel of the same name by Liane Moriarty, it was assumed that it would be a one-season wonder. Although director Jean-Marc Vallée didn't favour a second season, Moriarty considered it a "beautiful possibility." And as the show proved so popular — with critics, awards panels, and viewers — a follow-up did get the green light, and the show got renewed.
Meryl Streep has joined the cast for season 2, with a part specifically written with her in mind. Douglas Smith is another exciting addition to the cast, playing Jane's offbeat coworker, the surfer and aspiring marine biologist Corey Brockfield. To help with the wait between each episode, read all the juicy details about what the second season has in store and the twists and turns it could take.