Who Is Captain Marvel?
Why Captain Marvel Is the Key to Undoing Avengers: Infinity War's Devastating Ending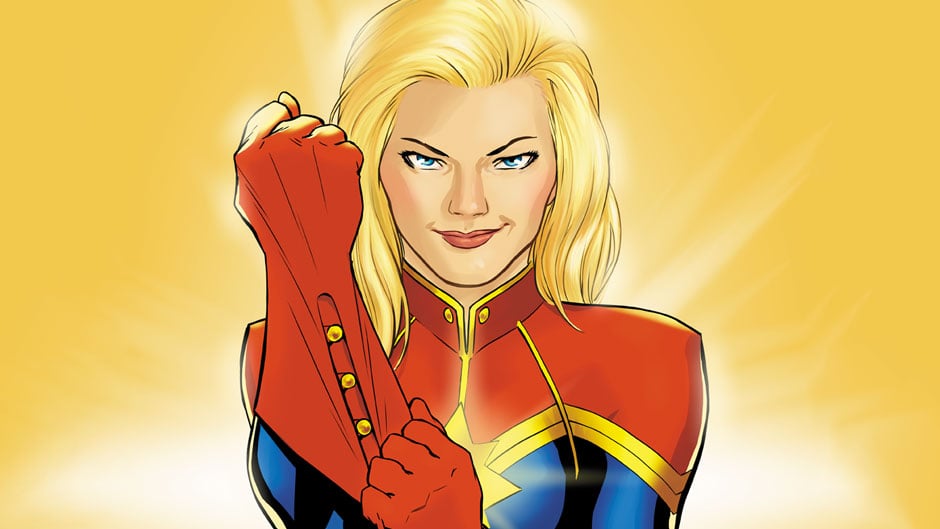 Image Source: Marvel
Warning: Serious spoilers for Avengers: Infinity War ahead!
If you're one of the millions of people still devastated after watching Avengers: Infinity War, join the very, very sad club. At the end of the epic Marvel team-up film, we lose exactly half of our favourites characters after Thanos gets his hands on all six Infinity Stones. The Mad Titan is on a mission to destroy half of the universe and succeeds with just a snap of his fingers. Sound like everything has gone to sh*t? Basically. However, there is hope out there thanks to a clever, last-minute move by Nick Fury.
In Infinity War's only postcredits scene, Samuel L. Jackson's character sends a message through a beeper (so '90s, right?) and it shows a red, yellow, and blue logo. This turns out to be Captain Marvel's insignia. The standalone film for the female superhero is already in the works and set to come out just a few weeks before Avengers 4, which means we will soon get a glimpse of how Carol Danvers fits into the Marvel Cinematic Universe. Before that happens, though, you should probably get to know her. She just might be the key to saving the Avengers and the rest of the universe.
Her Origin Story
In the comics, Carol Danvers crosses path with the original Captain Marvel, which is a mispronunciation of his real name, Mar-Vell, at an Air Force base. She gets her powers after a machine created by the Kree alien race, which Ronan the Accuser from Guardians of the Galaxy belongs to, explodes. Mar-Vell's powers transfer to Danvers in the process, giving her powerful abilities. At first she goes by Ms. Marvel, but she eventually adopts the moniker of Captain Marvel. For the movie, it is said that Marvel will be diverging from the comic books to keep it more cohesive with the other films.
Her Powers
According to her official Marvel bio, Captain Marvel's current powers include flight, enhanced strength, durability, and the ability to shoot energy bursts from her hands. She is also a highly skilled pilot and trained extensively in hand-to-hand combatant, which checks out since she's a member of the Air Force. In the comics, once Danvers gets Mar-Vell's powers, she's able to "metabolise solar energy and convert it for a variety of uses, including superhuman strength, the projection of photon energy blasts, and flight," according to his official Marvel page. "Mar-Vell also possessed Cosmic Awareness, which could increase his intellect, granting him limited precognitive powers and the ability to ascertain an opponent's weakness. At one point, he also possessed the ability to teleport and cast illusions."
How Can She Defeat Thanos?
With Mar-Vell's powers, Captain Marvel technically could use her Cosmic Awareness to restore reality to a time before Thanos gets control of the universe like Mar-Vell does in the comics. If that happens, the ending of Avengers: Infinity War would essentially be reversed, which could mean the Avengers who die can come back. We know that in the Captain Marvel movie, Jude Law has been cast as Mar-Vell's human alter ego, Doctor Walter Lawson, and that he serves as a mentor-like figure for Carol Danvers. Under his tutelage and with the help of the surviving Avengers, Captain Marvel totally has the potential to fully harness her powers and defeat Thanos. Another possible storyline could be, as in the new 2017 comic series, we see Mar-Vell and Captain Marvel join forces to defeat the evil villain together.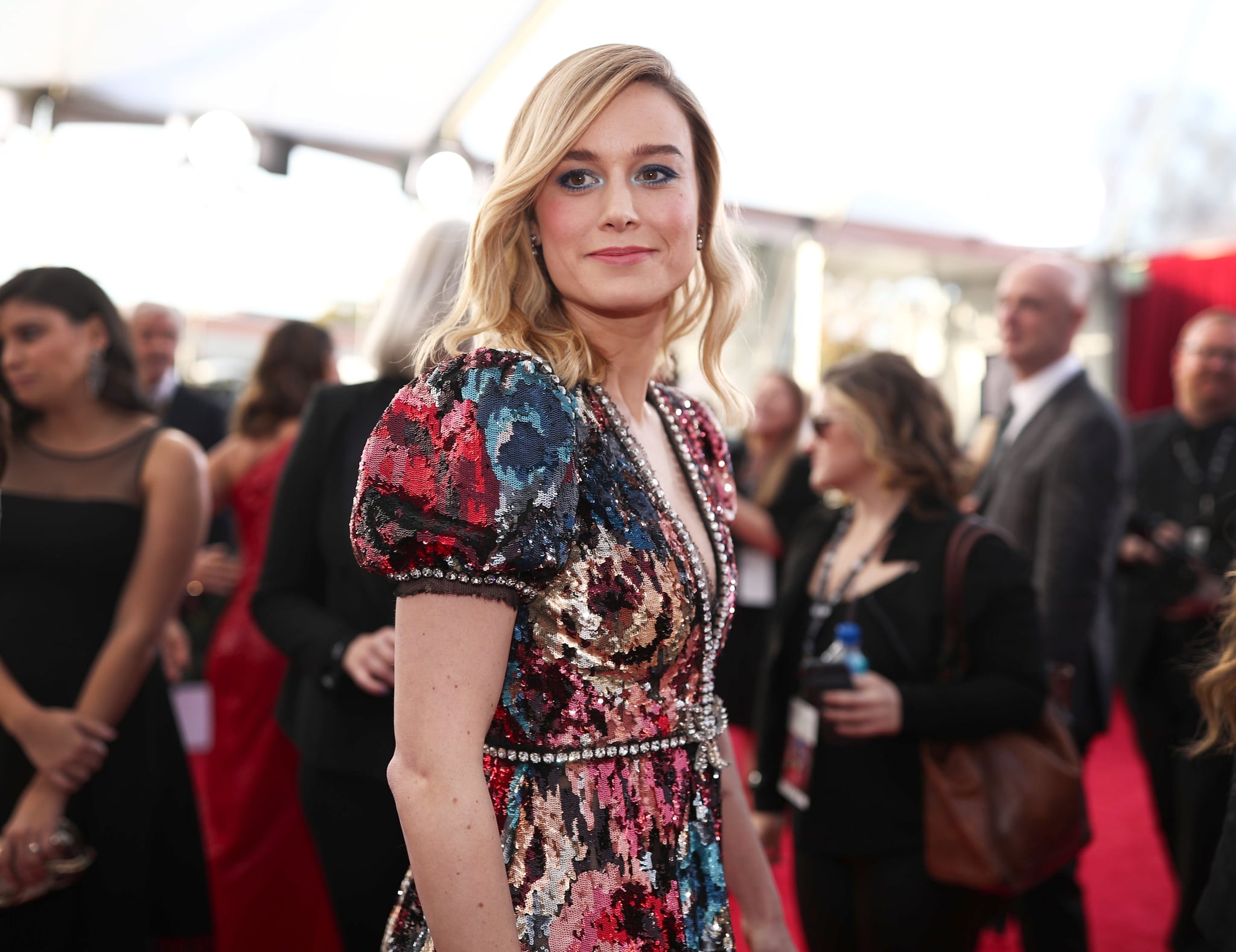 Image Source: Getty / Christopher Polk
Who's Playing Her in the MCU?
Marvel already announced Brie Larson will be playing Carol Danvers/Captain Marvel in the upcoming superhero story. The film is set to hit cinemas on March 8, 2019, and already has a star-studded cast. Get excited!