Who Does Brad Pitt Play in Deadpool 2?
Of All the Wild Cameos in Deadpool 2, THIS Was the Best (and Most Shocking)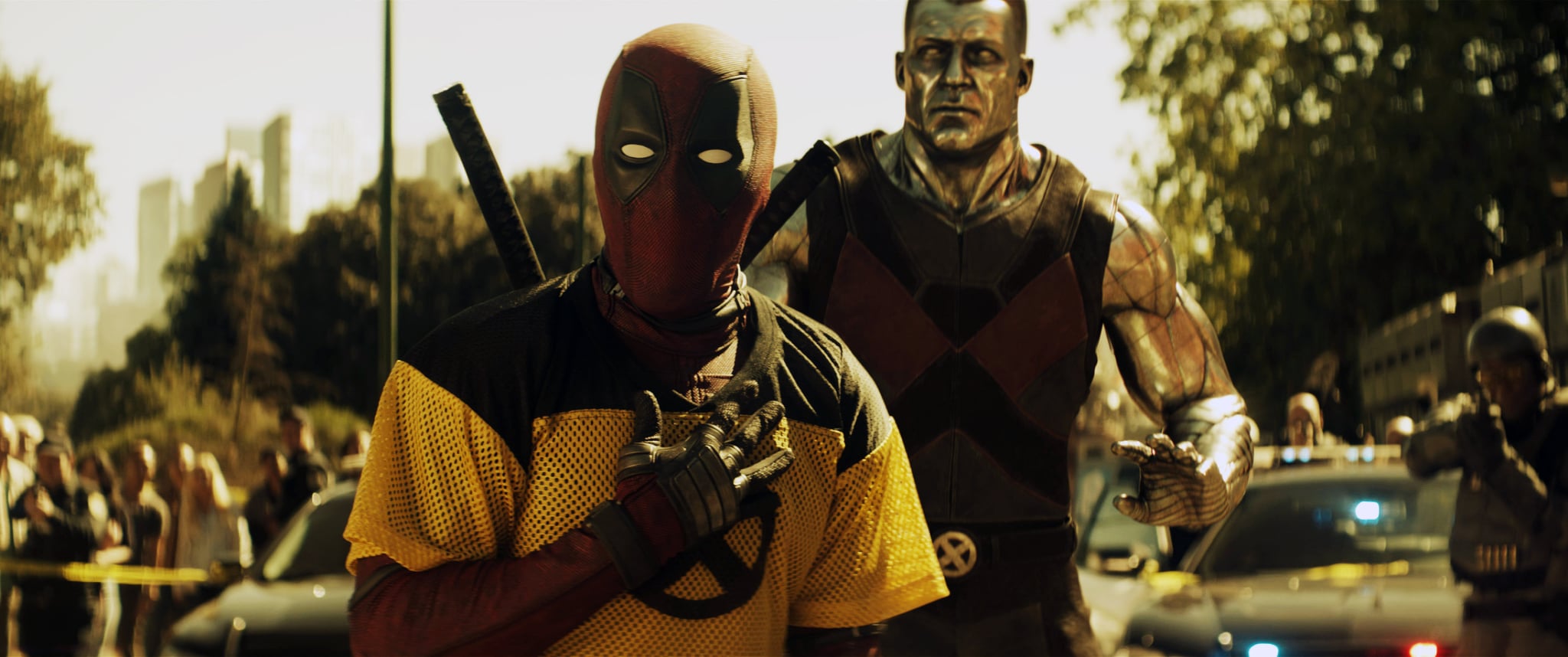 Warning: We've got some light spoilers for Deadpool 2 in here! You've been warned.
Based on the copious details and action-packed trailers alone, we knew we'd be in for a wild ride once Deadpool 2 hit theatres. The antihero's second go-round makes a valiant effort at capturing the humour, action, R-rated gore, and all-around badassery of the first film. One of the best parts of the sequel, though, has to be the cameos. In addition to a huge chunk of the suspiciously absent X-Men, the unmistakable Bill Skarsgard, and the hilarious Terry Crews, there's one A-list actor who barely pops in for more than a second. We're talking about the one and only Brad Pitt.
Yes, Brad Pitt! The beloved Hollywood mainstay plays the Vanisher in Deadpool 2 — he's one of the new recruits who unceremoniously dies very shortly after Deadpool forms X-Force. The funny thing about the Vanisher is that we never really get a good look at him, because he's invisible. It's part of his gimmick: when he's first introduced, we can't even tell if he's shown up to Deadpool's defunct casting call. And on the plane, when they're getting ready to attempt their rescue mission, all we see is a floating harness. So, how do we know it's Brad Pitt?
As we said, almost all of the X-Force recruits die within 10 minutes of joining the film. In fact, the only one who lives is the very lucky Domino, played by scene-stealer Zazie Beetz. The Vanisher dies because he accidentally parachutes into live power lines; when he gets electrocuted, we finally lay eyes on Brad Pitt. It's a hilarious moment that barely lasts a second. In fact, it's so short that I wasn't even sure it was him until I saw his name in the credits. Bravo, Deadpool team. We salute you.