Who Does Julie Andrews Play in Aquaman?
Julie Andrews Has a Role in Aquaman, and Now Atlantis Is Alive With the Sound of Cheering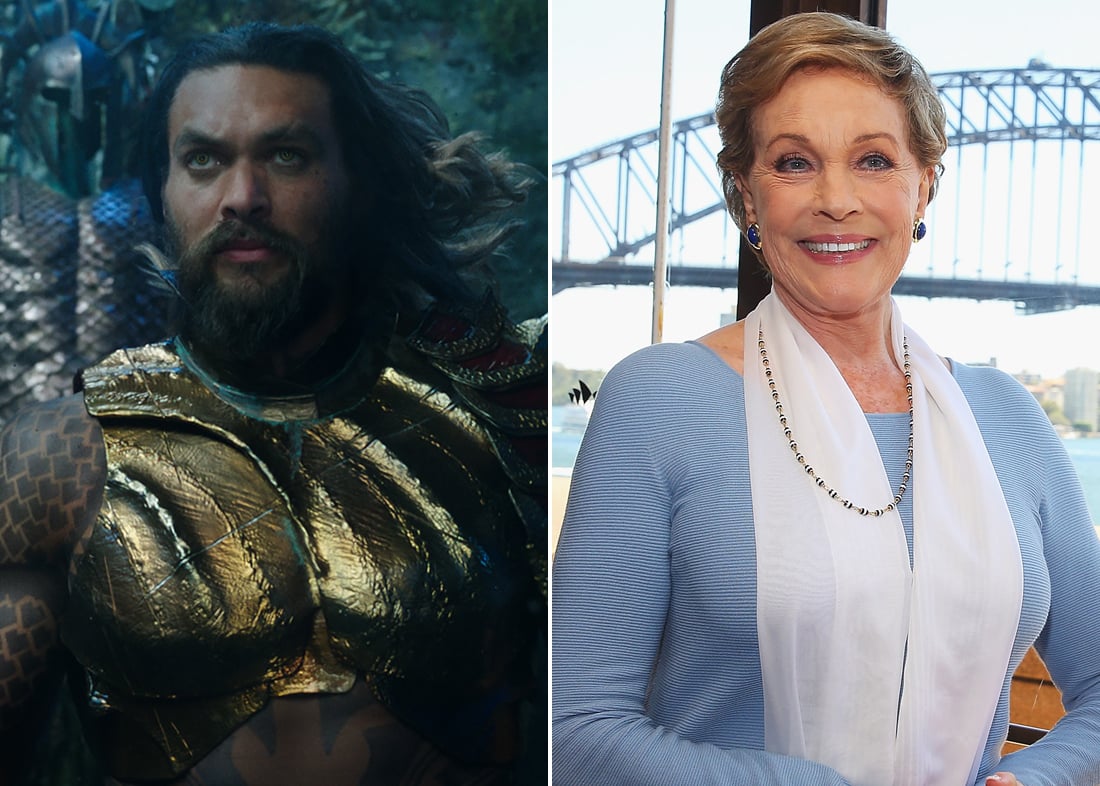 Just when we thought it wasn't possible for us to feel any more pumped for Aquaman, we find out that Julie Andrews will make an appearance in the movie. Entertainment Weekly broke the news that the Sound of Music and Mary Poppins actress will lend her voice to a mythical creature named Karathen who plays a significant role in how Arthur Curry (Jason Momoa) will unify the underwater kingdom of Atlantis with the surface world.
"We wanted the Karathen to have the voice of a classic British actress, albeit somewhat digitally altered," Aquaman producer Peter Safran told Entertainment Weekly. "And when we found out Julie was interested and available and excited to do it, casting her was a no-brainer." Ironically, the film is coming out only two days after the Mary Poppins sequel, Mary Poppins Returns, with Emily Blunt. Although Dick Van Dyke will return in the sequel, Andrews had decided against making a cameo to keep the focus of the film on Blunt.
We definitely wouldn't expect to see — or hear — Andrews plays a character in a DC superhero movie, but we're not mad about it. It'll be a real treat watching our forever queen share the screen in sea creature form alongside Momoa, Nicole Kidman, and more. Watch the trailer for Aquaman to prepare for the epic underwater adventure that will make big waves in cinemas on Dec. 14.
Image Source: Warner Bros. / Getty / Don Arnold