Who Does Meryl Streep Play in Big Little Lies?
Meryl Streep Reveals Her Unique Real-Life Connection to Big Little Lies Season 2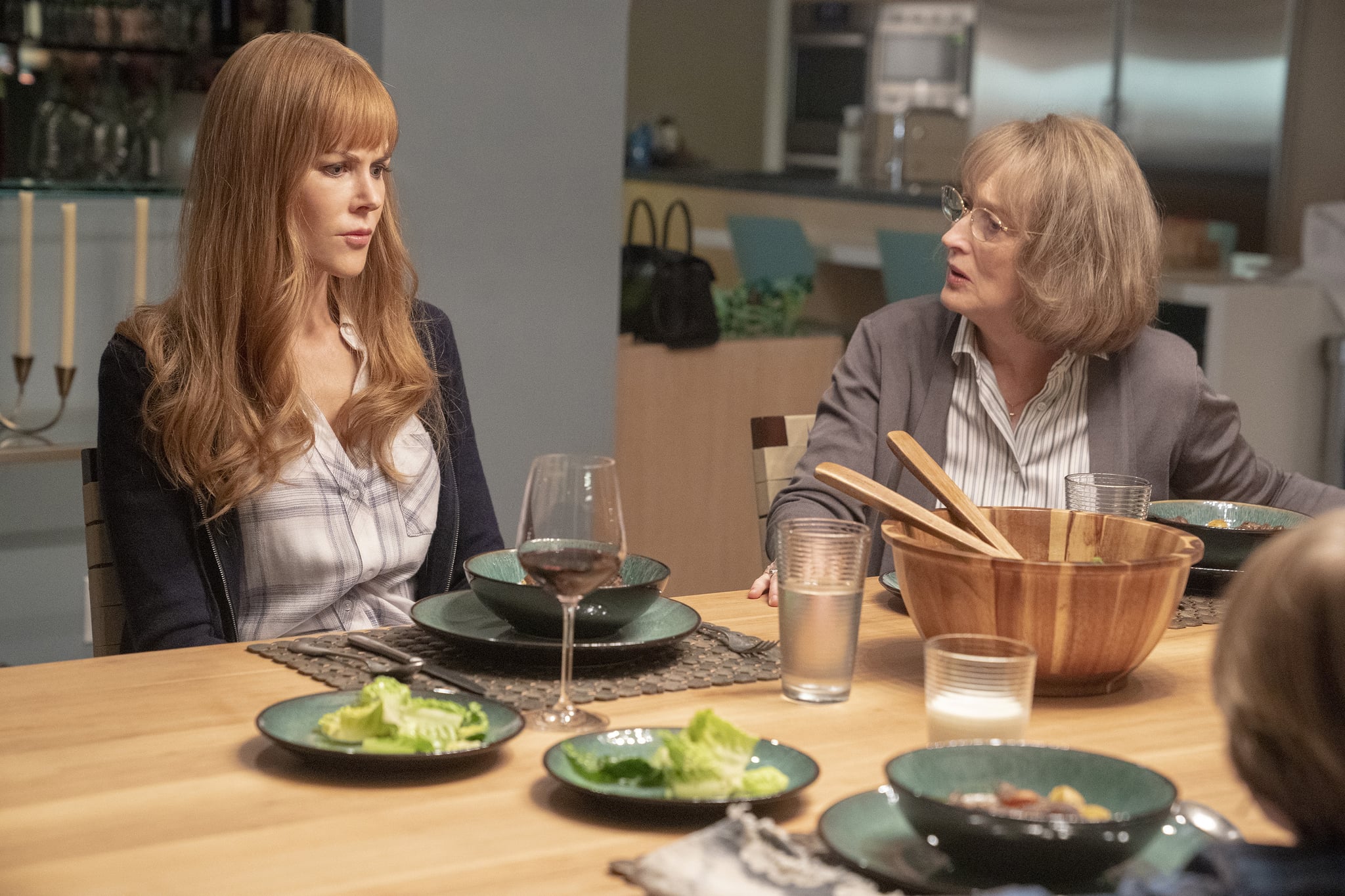 The folks behind Big Little Lies so wanted Meryl Streep in the cast, that they literally named the part for her.
"My real name is Mary Louise so yeah, I had an in," smiled Streep when she and the cast joined series creator David E. Kelley at the show's Television Critics Association press day on Feb. 8 in Pasadena.
In the second season of the series, which premieres in June, Streep plays Mary Louise Wright — aka the mother of Alexander Skarsgard's recently deceased (and fully despicable) Perry Wright, and the mother-in-law of Nicole Kidman's Celeste Wright, who is covering up exactly how Perry perished. (Perhaps this is the cause for the seemingly awkward family dinner pictured above?)
Streep said she took on this project because, as a mother of four grown children herself, she was interested "in playing someone who is dealing with whatever the deficits of her parenting were, and the mysteries in that, and how you can't go back in time and fix something." Plus, she said she was hooked on the first season because she thought "it was an amazing exercise in what we know and what we don't know about people; about family, about friends, how it flirted with the mystery of things."
Although Big Little Lies has what Kelley describes as "tonally . . . a mix of comedy and drama," it is still a story that covers issues like spousal abuse and the repercussions it has on the children, classism, adultery, and school bullying. This is not the first time Streep has taken on roles in TV productions with considerable weight. She has Emmy Awards for appearing in the NBC miniseries Holocaust and the HBO adaptation of the AIDS-related play Angels in America, as well as for narrating the Netflix documentary about World War II, Five Came Back.
"You smell that it's necessary," she said on when and why she chooses such important works. "You really feel like it owns its place and you want to contribute to it. You feel like you have something to say about it."