Who Is Evan Peters Playing American Horror Story Apocalypse
Will Evan Peters Dust Off an Old Character For American Horror Story: Apocalypse?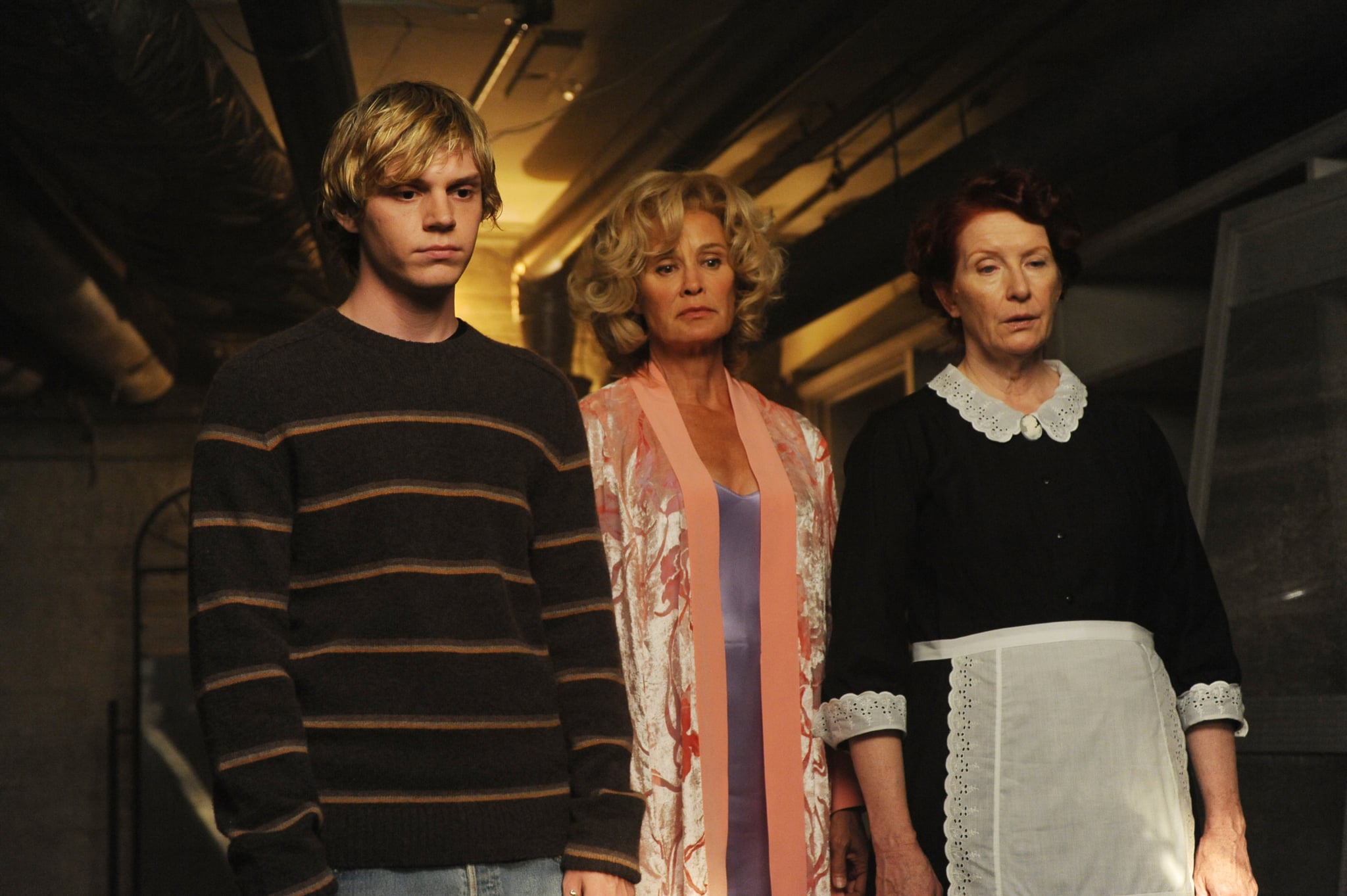 American Horror Story's eighth season, Apocalypse, is just two months away, and there are still plenty of details that are still unknown. For instance, even though fans know many of the Murder House/Coven crossover season cast members, it's not clear exactly who each of them will be playing. As a refresher, Evan Peters, Sarah Paulson, Kathy Bates, Billie Lourd, Emma Roberts, Billy Eichner, Leslie Grossman, Adina Porter, and Cheyenne Jackson will all appear in AHS: Apocalypse. We're particularly curious about who Evan Peters will play; the series regular could play any number of twisty characters, but fans have some theories.
Peters starred in both Murder House and Coven, but that doesn't mean he'll necessarily play one of his old roles in the new season. In Murder House, Peters played Tate, who carried out a school shooting at his high school before being killed by police. Tate becomes one of the ghosts haunting the aptly named Murder House, eventually raping Vivien, Connie Britton's character. Even though he's a ghost, he's able to inseminate Vivien, who ends up pregnant with one baby from Tate and another from her husband, Ben. By the time Tate's baby, Michael, is three years old, he's already murdered his nanny, Flora, in the chilling Murder House finale.
Of course, it's possible that Peters could simply return as Tate. After all, he was an integral part of the show's first season. And if Peters does reprise one of his earlier roles, Tate seems a more likely choice than his Coven character, Kyle Spencer. The fraternity member is killed by Madison, only to be revived later by her and Zoe, making for an incredibly uncomfortable love triangle. But Tate seems more integral to the crossover than Kyle does.
But there's another, darker theory going around: Peters might play a grown-up Michael. And if the theme of the new season is Apocalypse, Michael might be some kind of antichrist. Peters was reportedly seen on set with blond hair, and Michael is blond as a toddler.
Earlier this month, Peters told Newsweek that he'd be playing a hairdresser in the new season. "I play a hairdresser and Joan Collins is my Nana," Peters told the magazine. But a hairdresser could be anyone. And if Cult was any indication, Peters can play way more than one character per season.
Still, the fact that Collins is apparently playing Peters's grandma throws a wrench into the grown-up Michael theory. If Peters is playing the demonic tot in adult form, his dad would be Tate, whose mom was Constance, played by Jessica Lange. So the only way for Collins to be baby Michael's grandma is if she's playing Vivien's mom. That could be true, of course, but it's not clear why Vivien's mom would need to be introduced in the series at all. (Unless Collins is also playing Constance, since Lange hasn't been reported to return to the new season — but it's hard to imagine anyone other than Lange in the iconic role.)
As more details are revealed about the upcoming season, we'll probably have more questions than answers — September 12 can't come soon enough.