Who Is Evil Genius Narrator Trey Borzillieri?
Everything You Need to Know About the Man Behind Netflix's Evil Genius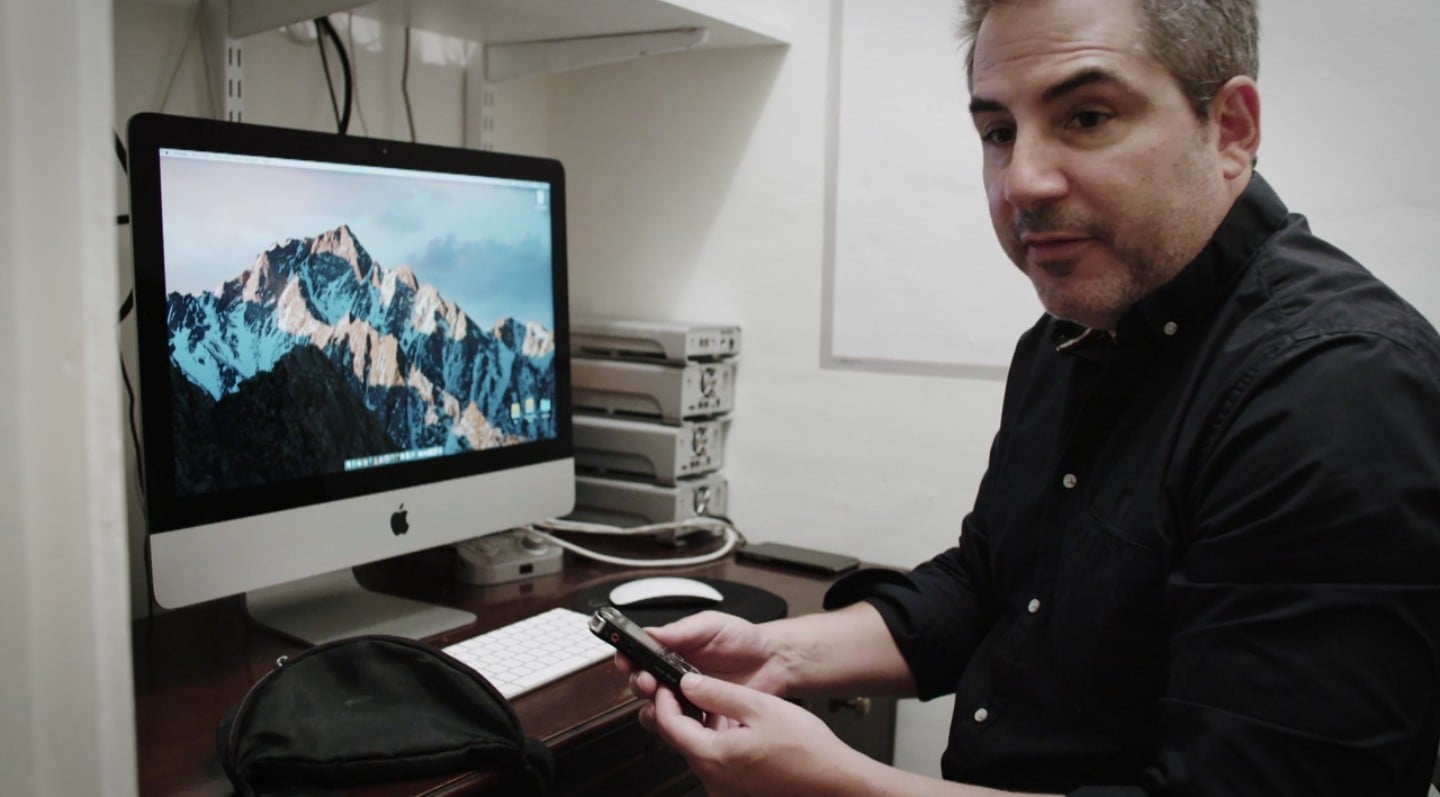 On May 11, Netflix premiered its four-part true-crime docuseries Evil Genius: The True Story of America's Most Diabolical Bank Heist. While each episode is only 45 to 50 minutes long, you'll still need a pen and paper to keep track of all the twists and turns! The intensity and the pure art form of storytelling are all masterfully done through producer, codirector, and narrator Trey Borzillieri.
In August of 2003, Brian Wells walked into PNC Bank in Erie, PA, and robbed it while wearing a collar bomb. Wells attempted to flee the scene, talking about having to get to the next point, and the local police discovered the bomb was real. They handcuffed Wells, called the bomb squad, and waited for them to arrive. As the bomb began to tick, Wells became more panicked and told them, "It's going to go off. I'm not lying." To the shock and horror of the police and bystanders, the bomb went off, killing Wells. This highly unusual crime sparked media fascination across the globe. It was in these early days that Borzillieri became "obsessed with who killed Wells."
As he explains in the series, Borzillieri found himself in between projects and left his Brooklyn life to head to Erie in search of answers. Borzillieri became immersed in a web of lies, with Marjorie Diehl-Armstrong at the centre. Without revealing too much (because you really have to watch this one!), Borzillieri saw that Diehl-Armstrong was the one who would eventually tell him what he wanted to know.
Over the course of 10 years, Borzillieri and Diehl-Armstrong wrote letters to each other, spoke on the phone, and formed a relationship of sorts. Through it all, he "couldn't stop thinking about the innocence of Brian Wells" and that he "had been wanting to ask Marge a crucial question when the time was right." All the effort Borzillieri put into forming a bond with Marjorie would finally pay off when the time came to ask his question.
Surprisingly, Borzillieri doesn't seem to use any social media with regularity. While other producers and directors will use their social platforms to share and plug their projects, he seems to be letting the work speak for itself. Borzillieri has other producing credits on his IMDb, and he has worked on two other true-crime-esque series: The Hunt For the Zodiac Killer and Hunting Hitler, both on the History Channel. He also boasts a couple of acting credits on As the World Turns and All My Children! But if he has any projects coming up, he keeps them pretty under wraps.
Trey Borzillieri has gifted Netflix its next true-crime darling, and the grace and fluidity of the story he weaves through Evil Genius is something we hope to see in more documentaries in the future.