Who Goes to the Hospital on The Bachelorette 2018?
Dramatic Footage From The Bachelorette's New Season Teases a Major Injury For 1 Suitor
The Bachelorette's 14th season has only just started, but it's already promising us a ton of drama. In the May 28 premiere alone, Becca Kufrin has to diffuse a confrontation between two disgruntled suitors and then eliminate someone else before the rose ceremony even begins because she knows he's not there for the right reasons. Talk about starting things off with a bang, right? Well, if you thought the premiere was an emotional roller coaster, brace yourself for even more dramatic ups and downs.
In a video preview of the upcoming season (above), we see Becca on a plethora of romantic outings with her hunky cast members, which totally checks out since we know she'll get engaged by the time the season wraps up (as for who it is, we're still waiting to find out!). But at the 3:15 minute mark, we also discover that one of the suitors gets seriously injured at some point down the line.
Whoever the person is, he's shirtless, covered in blood, and wrapped in bandages and a blanket as he's wheeled out of a hotel by paramedics and into an ambulance. In a voiceover during the ambulance montage, Lincoln describes the situation. "He's lying down in a pool of his own blood, and then I see Blake just screaming," he says. "Like in panic mode."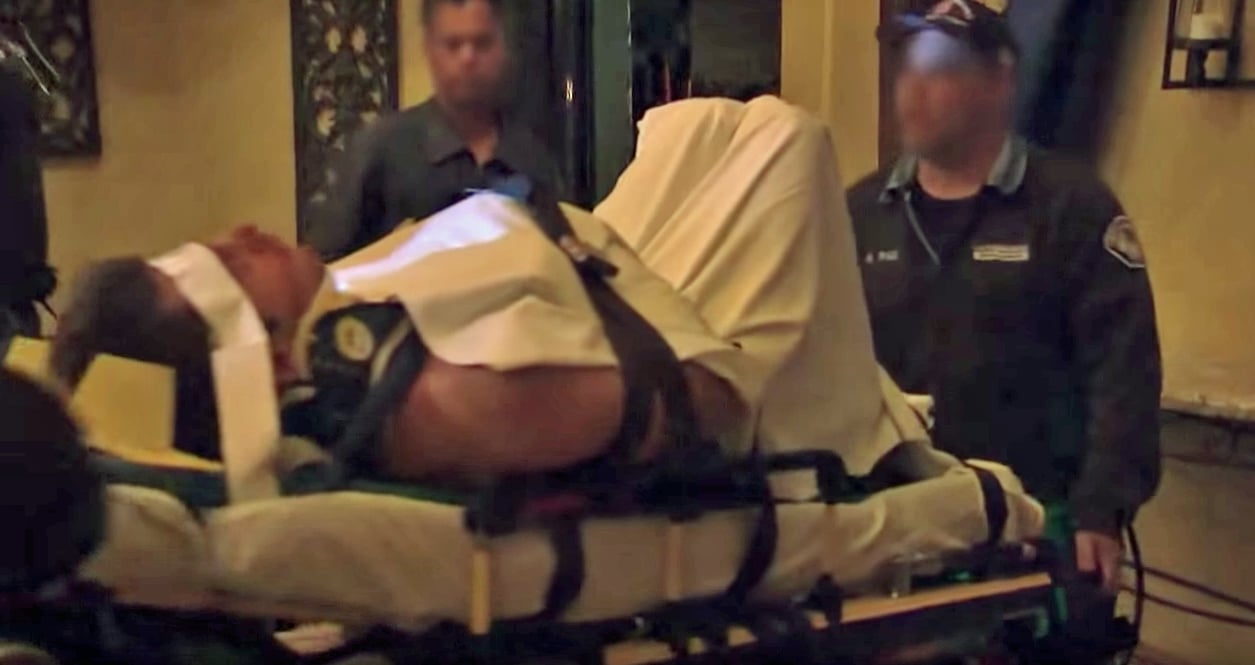 The mention of Blake, a 28-year-old sales rep, is important, but it's also a little vague. The way Lincoln phrases it, it could mean that Blake is the one who's injured or that he's the one who originally found whoever got hurt and started screaming for help. As you can see in the screenshot above, the person who's injured is white, muscular, and appears to have dark hair . . . which basically describes everyone on The Bachelorette cast, to be honest. But from the way the package is edited (which you should take with a grain of salt, for obvious reasons), it seems to imply that the person was injured in a fight with another cast member.
Becca also gets a voiceover during the montage, noting that she's "been so blindsided," and that she "didn't see a lot of what was happening," so clearly it's an intense moment for everyone. Hopefully The Bachelorette will give us a few more clues soon.