Who Is JD McCrary?
Meet Childish Gambino's "Terrified" Partner, JD McCrary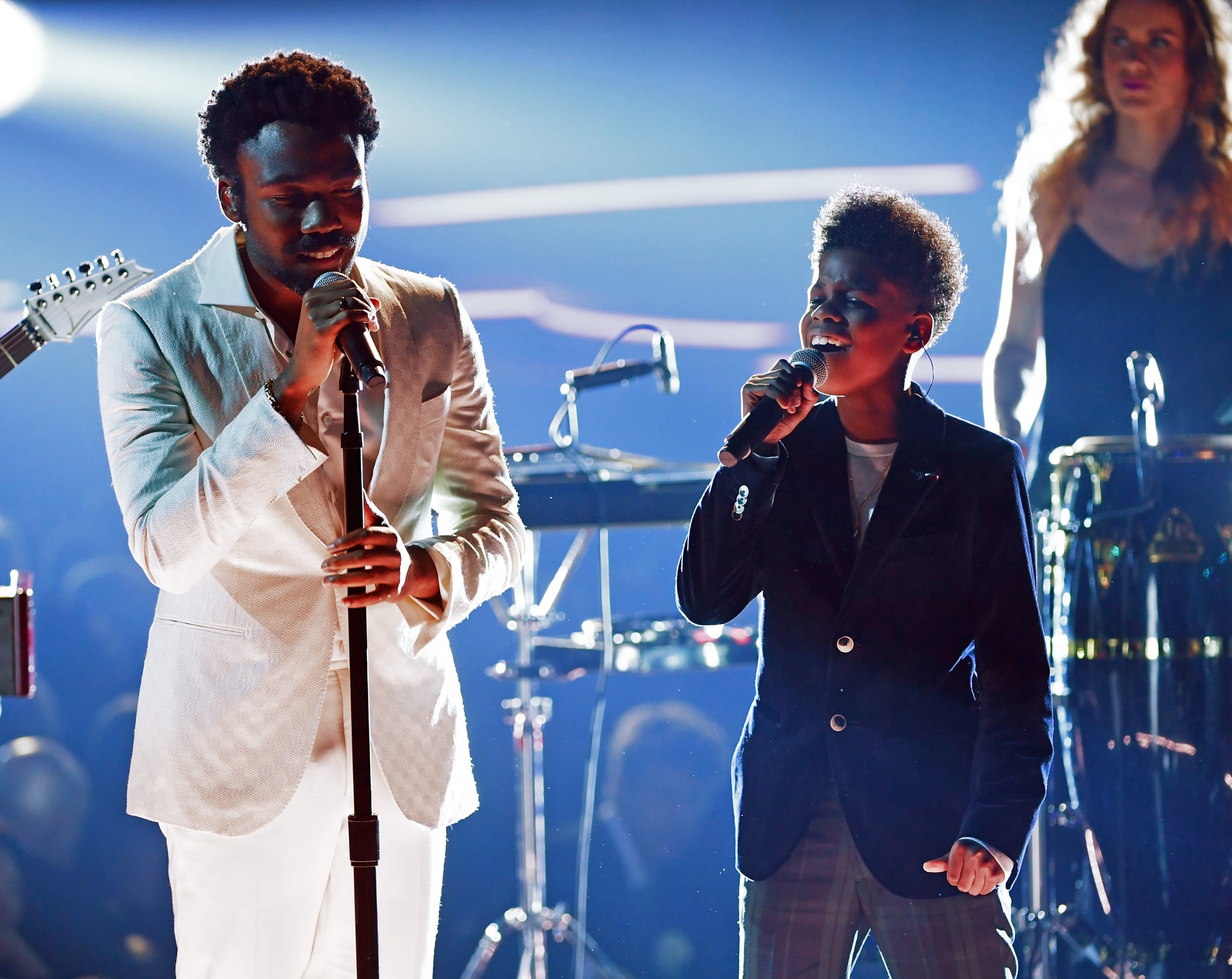 Actor, writer, and comedian Donald Glover is quite the renaissance man, and that was on no better display than when he took the stage at the Grammy Awards on Sunday to perform his new song, "Terrified." But he wasn't alone. In addition to his regular bandmates, he was joined by a kid with some awesome vocal chops. But just who was this mystery fellow?
First off, the kid's name is JD McCrary. Secondly, he is only 10 years old. Let that sink in for a second.
McCrary has so far been best known for playing young Ernie on the Zendaya-starring Disney Channel series K.C. Undercover and appearing on Steve Harvey's NBC talent show Little Big Shots.
But he's about to burst on to the scene in a big way with a couple of roles. In 2018, he's playing Kenny Payne on Tyler Perry's new series The Paynes, a spinoff of his popular show House of Payne. Then McCrary will take to the big screen for the upcoming live-action Lion King movie. He plays young Simba to Donald Glover's older Simba, which may be how Glover became aware of the young man. But as of December 2017, they hadn't actually met in person yet. According to a Vibe interview, they communicated via Skype when Glover was recording his album.
Of course, as we all just saw on the Grammys, the two have definitely met now and made some beautiful music together.
Childish Gambino's Amazing Performance of Terrified Tonight. WOW! #GRAMMYs https://t.co/byJB893SFI

— adriana (@collectcaIls) January 29, 2018
If you liked what you heard from McCrary during the Grammys, you should check out McCrary's single, "Inviting All of You," available through his website (which also has links to the song on iTunes, Spotify, and Tidal).
Also be sure to check out Glover's musical offerings if you only know him from things like Community and Atlanta. He's been recording and performing under his stage name since 2008, earning two Grammy nominations in 2015 and another five in 2018. As of this writing, he's won one of them, the award for best traditional R&B performance for "Redbone."