Who Is Julio Macias?
No, You're Not the Only One Who's Crushing on Oscar From On My Block
Image Source: Netflix
Every now and then you come across a TV character who you know you're not supposed to be attracted to — they're rude, they're manipulative, they're dangerous, they're "the bad guy" — but you just can't help yourself. It's why you find Jamie Dornan's serial killer character in The Fall irresistible sometimes (it's OK! Just admit it!) and why you crush so hard on Jaime Lannister in Game of Thrones despite his, um, sister problem. Well, we have another addition to the problematic crushes list: On My Block's Oscar "Spooky" Diaz.
Netflix's coming-of-age comedy has quickly become one of our favourites thanks to the diverse cast, the incredible soundtrack, and that truly shocking finale moment, but we also can't deny that we have a soft spot for Cesar's older brother, Oscar. The character is a gang leader in their LA neighbourhood who just got out of prison and has no problem forcing Cesar to join up, ordering him to skip school to make drug deals. Later he even hands Cesar a gun and tells him to take care of some business. But there's also a really sweet, protective side to Oscar that we see in "Chapter 8." He makes it clear that although he's rough around the edges, his number one priority has always been keeping his little brother alive.
*cue the slightly guilty swooning*
If your not-so-secret Oscar obsession has you wondering about the actor who plays him, look no further than Julio Macias! To be totally honest, we did a double take when we saw his IRL photo. Without all the neck tattoos and Oscar's shaved head, Macias looks totally different (albeit still ridiculously attractive).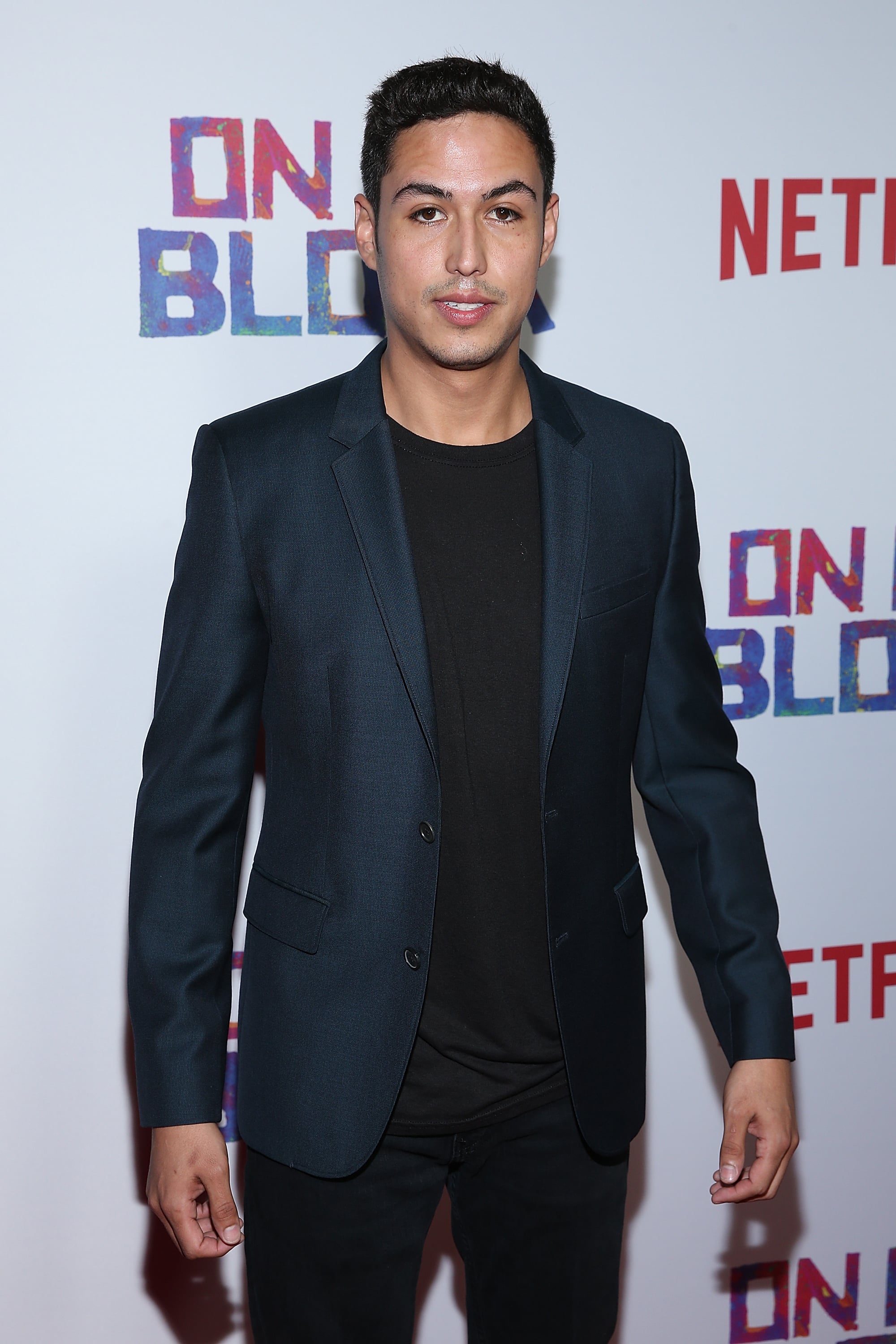 Image Source: Getty / Phillip Faraone
Before appearing in On My Block, he scored a part in the TV miniseries La Vida es Como el Cine as well as Game Shakers, Jane the Virgin, and a number of film shorts. Just because we're still waiting for confirmation that On My Block will return for season two (c'mon, Netflix, we all need more Oscar in our lives), that doesn't mean Macias has to be out of your life completely. You can see him next in the thriller The Last Boat to Alcatraz, which is due out sometime this year, or catch up on his life via Instagram.