Who Killed Sharon Tate?
American Horror Story: The Facts Behind Sharon Tate's Brutal Murder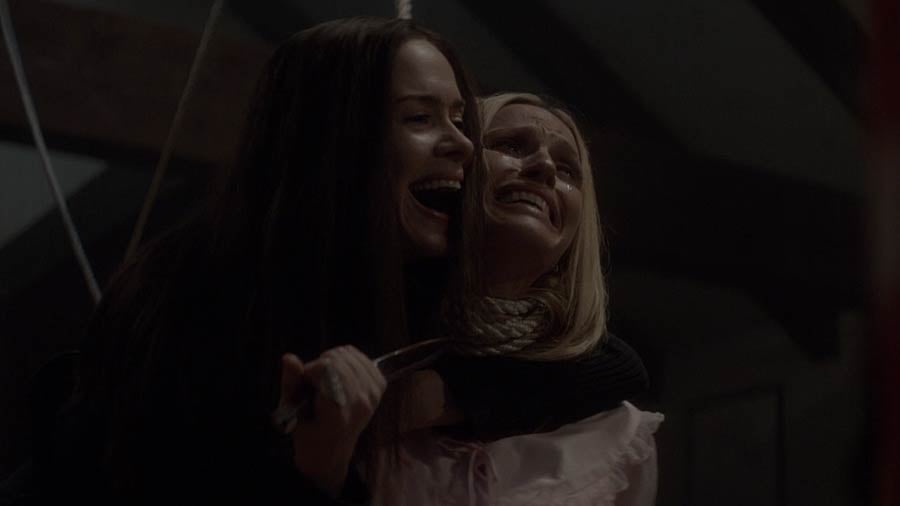 Image Source: FX Networks
For the past few weeks, American Horror Story: Cult has been spotlighting famous cults and their leaders. In the latest episode, "Charles (Manson) in Charge," the show takes on arguably the most disturbing incident in cult history with what would become known as "the Tate murders." On Aug. 8, 1969, five people and an unborn baby were killed at a Los Angeles residence, courtesy of Charles Manson's followers. Among the dead was eight-months-pregnant actress Sharon Tate, wife of Roman Polanski. The infamous director was out of the country filming The Day of the Dolphin at the time.
By all accounts, the AHS version of these events stays very true to the real-life events, though thankfully a lot of the violence happens off screen — because the real murders were excessively brutal and violent. But, yes, a friend of Tate's who was leaving the house was killed by Charles "Tex" Watson (played here by Billy Eichner) via gunshot; Abigail Folger was stabbed to death (over two-dozen times) by Patricia Krenwinkel (played here by Naomi Grossman); and Jay Sebring and Voytek Frykowski were stabbed dozens of times and shot by Watson. Accounts differ when it comes to Tate.
Depending on whose confession you read, either Watson or Susan Atkins (played here by Sarah Paulson) or both killed Tate by stabbing her 16 times. Atkins was the one who initially confessed to it, bragging about the crimes to her cellmates at the Sybil Brand Institute when she was held there for other crimes, according to the Los Angeles Times. Later, she changed her story in front of the grand jury to say that it was actually Watson who killed Tate; in Watson's autobiography, he also takes credit for Tate's murder, despite having blamed it on Atkins during his trial.
American Horror Story: Cult chooses to leave Tate's murder solely in the hands of Atkins, probably because it comes across as much more upsetting to watch Paulson, a gifted actress, let her crazy out and start stabbing a crying pregnant woman who is begging for her life and the life of her unborn child. But again, thankfully, a lot of the violence is off screen.
Here's the real Sharon Tate, in 1966's Eye of the Devil, just three years before her death: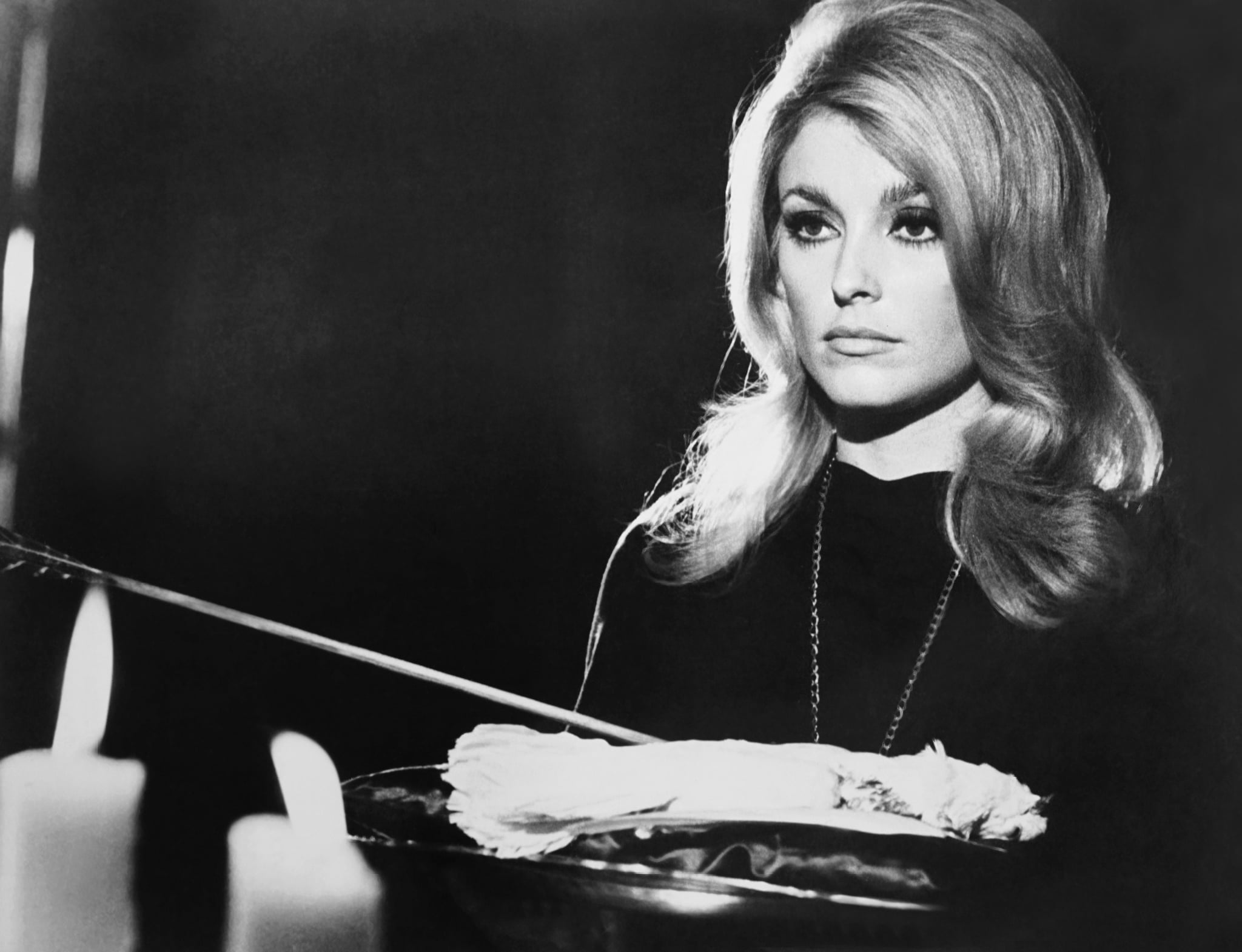 Image Source: Everett Collection
On AHS, the Tate murders are the only Manson family crimes the show really digs into, but they actually fell right in the middle of Manson's murder spree in the Summer of 1969. Others killed include Bernard Crowe, Gary Hinman, and Leno and Rosemary LaBianca. Arrests for other crimes began in October of that year, with arrests for the murders coming down in December. The trial began in 1970, with Manson, Atkins, Krenwinkel, and Leslie Van Houten all getting death sentences that were later commuted to life in prison. Watson was convicted at a separate trial after going on a hunger strike and needing to be hospitalized for a time; his conviction came down in 1971. All of them are still in prison except Atkins, who died of brain cancer while in prison in 2009.
Linda Kasabian (played here by Billie Lourd) was the only participant who was not put in jail; since she never actually committed any of the murders, she was granted immunity in exchange for her testimony against the others.