Who Will Play Willy Wonka in the Reboot?
Donald Glover! Ryan Gosling! The Willy Wonka Remake Could Actually Be Good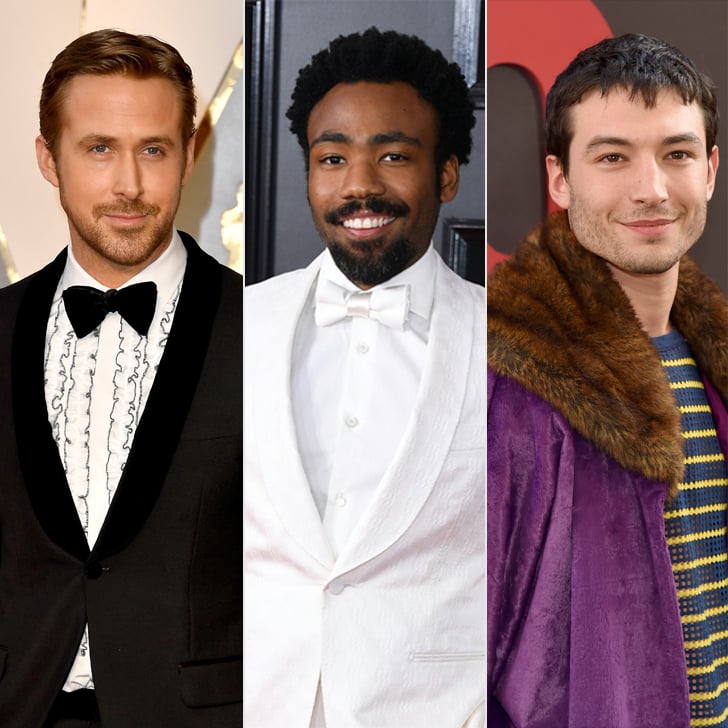 When news broke that Warner Bros. was finalizing a deal to revamp Willy Wonka & the Chocolate Factory, the collective response was, "Do we really need another one?" The general consensus might shift, however, now that a stellar shortlist of actors has been released. According to Collider, Donald Glover, Ryan Gosling, and Ezra Miller are being considered for the titular role previously made famous by Gene Wilder.
With casting options like that, you really can't go wrong. Though the role is something a seasoned actor like Gosling could easily handle, the La La Land star might lack the some of the fearless whimsy the other two actors seem to master. While Miller transforms into any role he's given from Justice League's The Flash to Fantastic Beasts's tortured Credence, it would be incredible to see Glover take on another project of this scale following his turn in Solo and Disney's upcoming Lion King reboot.
The remake will be directed by Paul King, who previously made everyone fall in love with Paddington. The producer behind the entire Harry Potter film franchise, David Heyman, has also signed on to produce. The remake will reportedly take the story in a new artistic direction with potential for several sequels, so whoever is chosen as the star will have to be in it for the long haul.