Who Played Jerry on Roseanne?
2 Actors Played Baby Jerry on Roseanne — Here's Why Neither of Them Are in the Reboot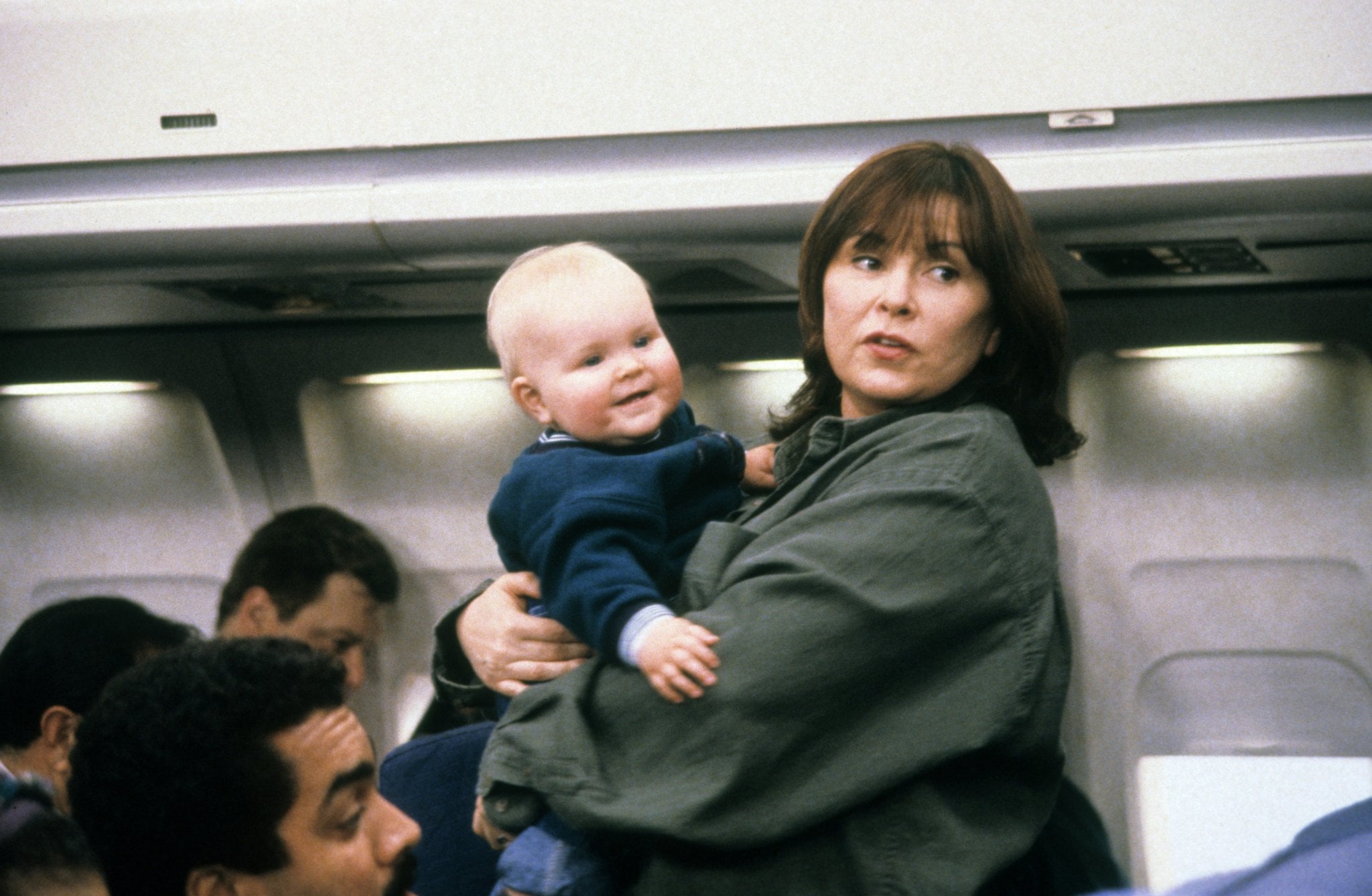 One of most incredible things about the Roseanne reboot is that the production team was able to wrangle pretty much the entire cast from the sitcom's original run, including John Goodman and Laurie Metcalf. Although certain stars could only appear in one episode due to scheduling conflicts, like The Big Bang Theory's Johnny Galecki, there are two actors who you won't see: Cole and Morgan Roberts.
The twins, who were born in 1995, appeared in 21 episodes of Roseanne's later seasons as adorable infant Jerry Garcia Conner, the titular star's fourth child after Becky, Darlene, and DJ. Like Mary Kate and Ashley Olsen and Cole and Dylan Sprouse, the Roberts twins both played Jerry Garcia, who first arrives on the comedy in season eight's Halloween episode, "Halloween: the Final Chapter," when Roseanne gives birth. Actress Roseanne Barr was actually pregnant with real-life son Buck Thomas at the time, which is why he was written into the show. The brothers went on to play the character in the remaining episodes of Roseanne's final run, so why isn't little Jerry Garcia in the reboot?
Playing baby Jerry was actually the only acting job Cole and Morgan Roberts ever had. The brothers are 23 now, having spent their childhood out of the spotlight. If their Facebook pages are to be believed, they went on to attend Santa Barbara City College and now reside in California. Just because they won't be portraying Jerry again anytime soon doesn't mean the character won't pop up in the reboot, however. At the 2018 Winter TCA press tour in January, Barr chalked up his absence to time constraints — the creators just didn't have enough room in season 10 to include all the storylines they wanted to.
According to Barr, there will be some mention in the new episodes that Jerry Garcia is "on a fishing boat in Alaska," but that's about it. He isn't the only missing child from the reboot, though. Aunt Jackie (Metcalf) also had a son, Andy, but he wasn't able to be squeezed into the new season either. "We haven't dealt with Andy, Laurie's son, yet," Barr explained. "But we had so many stories to tell over the arc of these nine episodes that we were hoping for another season to bring more clarity to those characters."
If Roseanne gets picked up for season 11, which it almost definitely will thanks to its record-breaking premiere, fingers crossed the writers find time to re-introduce us all to a grown-up Jerry and Andy.