Who Plays Andy Herrera on Station 19?
Meet Andy Herrera, Shondaland's Latest Badass Female Lead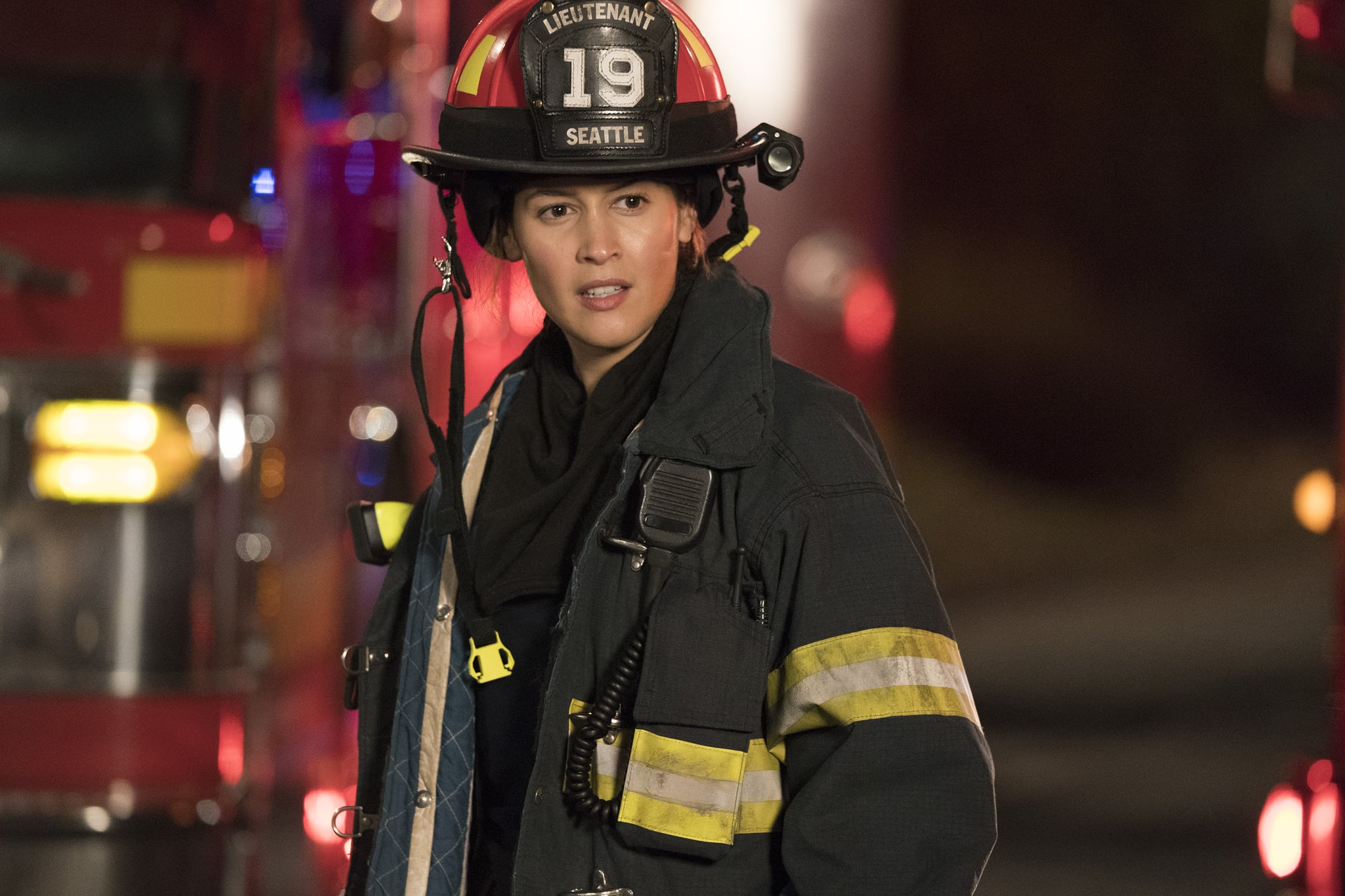 Admittedly, excitement around the Grey's Anatomy spinoff Station 19 might feel like it's been dying down as other Grey's plots take centre stage, such as April and Arizona leaving the show, and Jackson and Maggie's will-they-or-won't-they relationship. The Grey's Anatomy and Station 19 crossover, however, hopefully drew you to Shondaland's latest badass female lead, Andy Herrera. The brand-new protagonist is kind, brave, sexy, and tough-as-nails. In other words, the new Station 19 heroine fits in snugly with the other multidimensional women in Shonda Rhimes' production company.
In the crossover episode, we formally meet Andy, a firefighter by trade who teams up with Grey-Sloan's very own Meredith Grey to save a patient. The two leading ladies share similar instincts without knowing each other at all. Intuitively, Andy puts her hand inside of a boy's chest in order to keep a hole in his aorta from causing him to bleed out. It's a scene that's reminiscent of Meredith sticking her hand on a bomb inside a patient way back in season 2. While a badass herself, Andy is pretty awestruck by Meredith's surgical work. She even scrubs in and helps Meredith out by holding the clamp on the patient's aorta during surgery. That's not the only way that she helps the Harper Avery winner. Later, Andy picks up a call from the Madrid doctor who owns the patent that Meredith needs for her contest project, conversing with him in Spanish to convince him to meet with Meredith.
Meredith isn't the only person who's taken by the Seattle firefighter. Andy also has a sweet moment with Ben, who's now under her orders at the fire station. They talk about his decision to leave surgery and join the firefighting force. The scene captures a glimpse of their relationship that we'll hopefully see more of in Station 19. We don't know much about Andy's character in Station 19, but there's definitely a prickly, understated warmth to her that's reminiscent of, though not identical to Meredith's.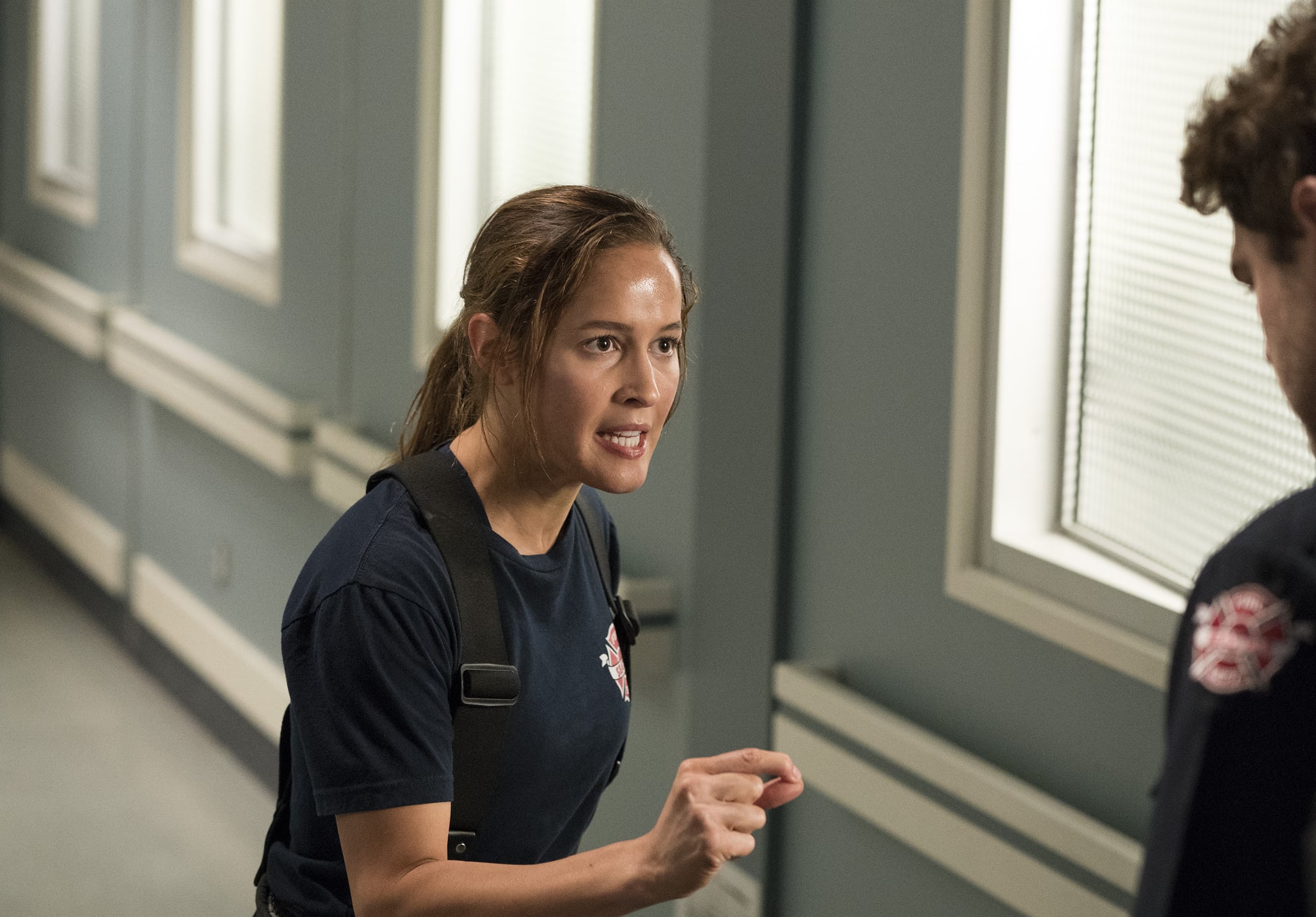 So who's the talented actress behind the protagonist in the new Grey's spinoff? Jaina Lee Ortiz. The 31-year-old star was born in California and raised in the Bronx, and comes from a Puerto Rican family. She studied and taught salsa dance professionally before starring in student short films, and eventually made her television debut in 2010 as a contestant on the VH1 reality show Scream Queens, which awards the winner with a role in a Lionsgate horror film. Under the name "Jessica Ortiz," the Station 19 actress placed second in the show's second season. You might also recognise Ortiz from the Fox police drama show Rosewood, in which she plays Dr. Beaumont Rosewood's partner Detective Annalise Villa. Ortiz also recently starred as herself in the movie Girls Trip.
After her first appearance in Shondaland, it's not hard to see why showrunner Stacy McKee calls Ortiz the "emotional anchor" of Station 19. We'll be on the edge of our seats waiting to see her again in the show's special two-hour premiere on Thursday, March 22.