Who Plays the Mormon Guard in Orange Is the New Black?
This Orange Is the New Black Guard Almost Exclusively Plays Officers of the Law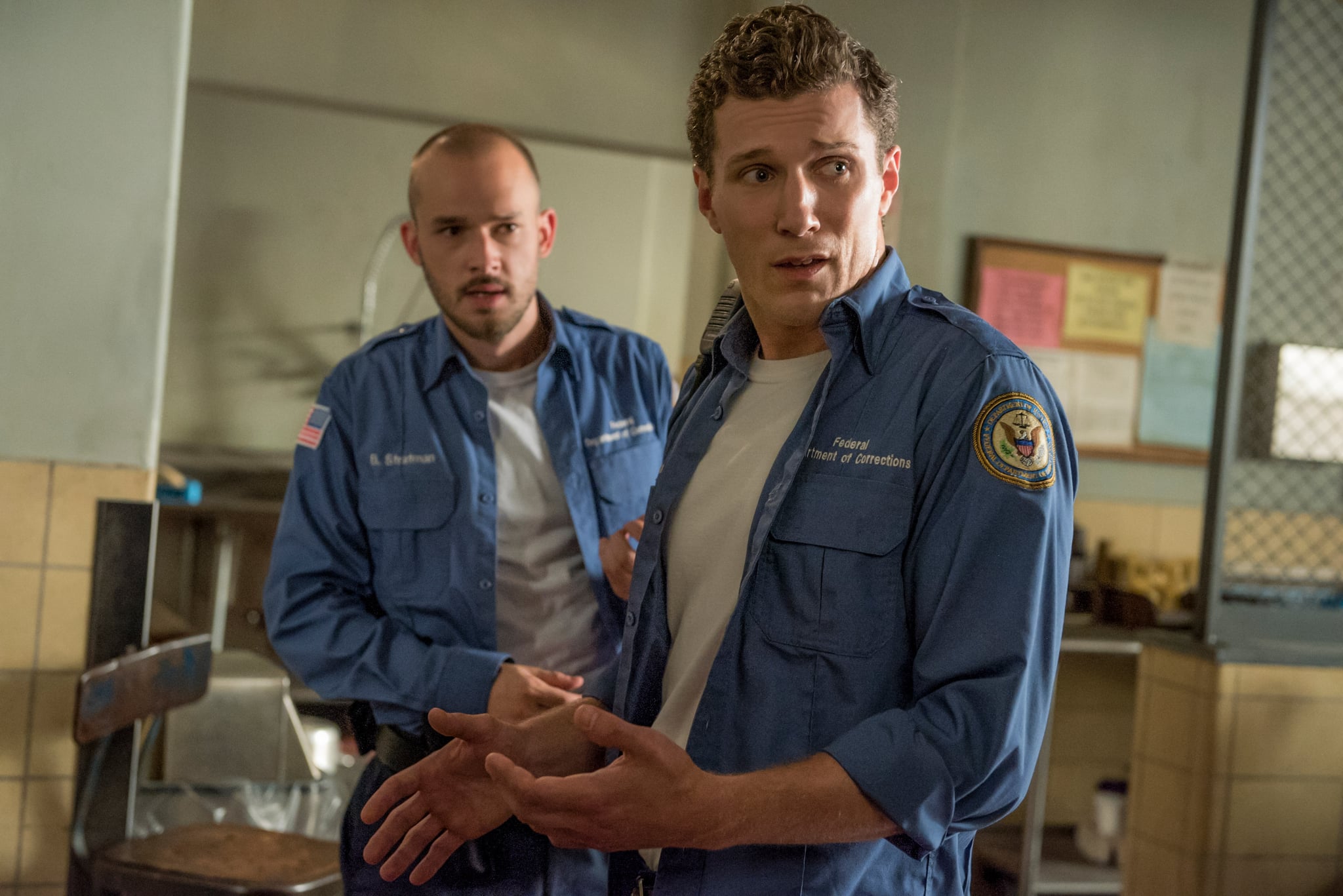 We've met many corrections officers on Orange Is the New Black, and even more get added to the mix in season six. One of the guards we already knew from past seasons is CO Ryder Blake, played by Nick Dillenburg, whom you probably remember as being Mormon.
Dillenburg only has a handful of credits, and all of them are from TV shows. He made his acting debut as an officer on Law & Order, and we didn't see Dillenburg in anything else for four years until he appeared as a cop again in the show Elementary, starring Jonny Lee Miller and Lucy Liu.
He continued his man-in-uniform tour as an armed guard on Person of Interest. After that, he played a detective on Blue Bloods, a show that another OITNB character also appeared in.
Following his longstanding role on OITNB, Dillenburg appeared in the 2017 short The Bracket Theory (and actually wasn't a police officer). Since it doesn't seem like Dillenburg packs his schedule with too many acting gigs, we're not sure when we'll see him again.