Who Plays Takeshi Kovacs on Altered Carbon?
Altered Carbon: Meet the 3 Actors Playing Takeshi Kovacs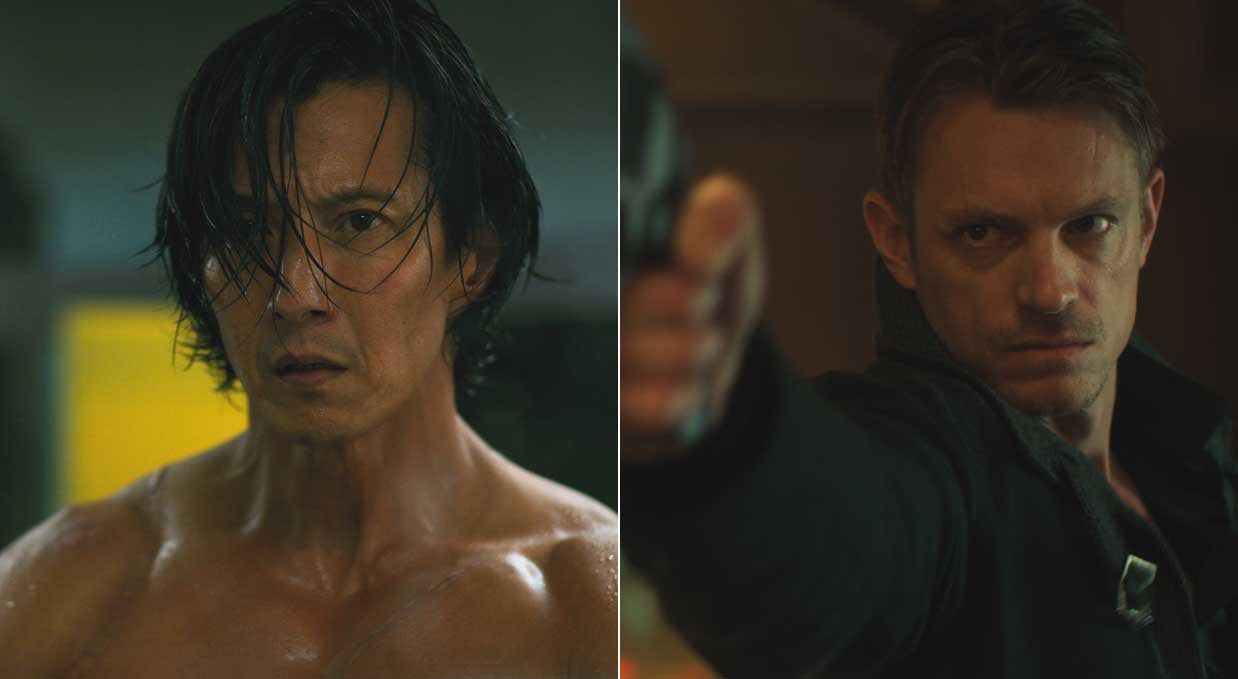 If you haven't jumped into Netflix's newest original TV series, Altered Carbon, stop reading right now and go get your binge on. If you have started and are wondering just what's up with the multiple Takeshi Kovacs-es, we can help.
Be warned of light spoilers from the first season of Altered Carbon.
This new sci-fi drama, based on the book of the same name by Richard K. Morgan, is set 300 years in the future where human consciousness is now downloadable and can be reuploaded into new bodies when an old body has died. At the start of the series, Kovacs is seen being gunned down in an apartment alongside his lover, Sarah. At this point, Kovacs is being played by Byron Mann. He is a former member of the Envoy Corps, an elite military intelligence force, but he left the envoys to become a mercenary. When law enforcement tracks him down in the Altered Carbon premiere, he is killed and his "stack" (his consciousness) is put into storage.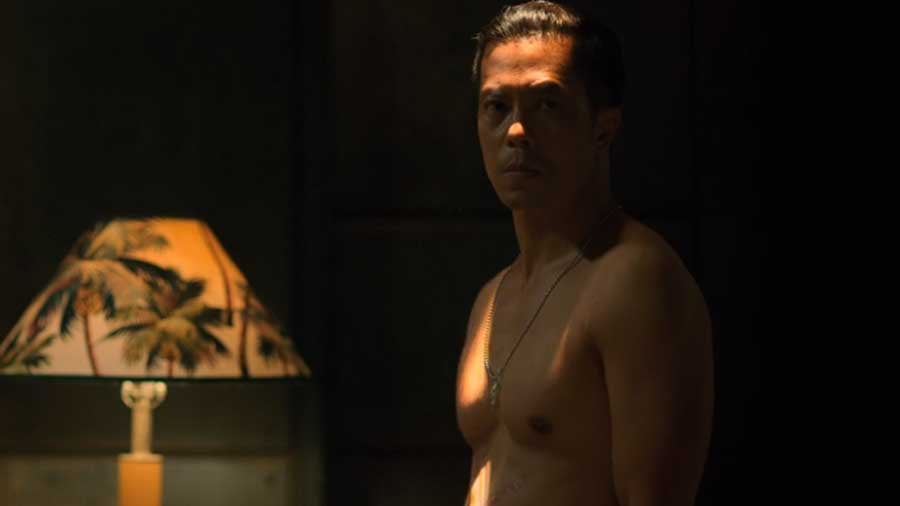 Mann has been acting for nearly 30 years, appearing in recurring roles on everything from Dark Angel to Hell on Wheels to Arrow, but he caught the eye of numerous film critics with his role as the mystery suspect in the 2015 independent film Jasmine. Mann makes the fewest appearances as Kovacs in Altered Carbon season one, as he plays the "sleeve" Kovacs used while on the run after the Envoys were killed at Stronghold.
But back in the show's present day, it is hundreds of years later when Kovacs's stack is "resleeved," or put into a new body — that of Elias Ryker, a former Bay City policeman. At this point, the character takes on a new appearance, the one he'll have for the majority of the first season. Ryker-as-Kovacs is played by Joel Kinnaman.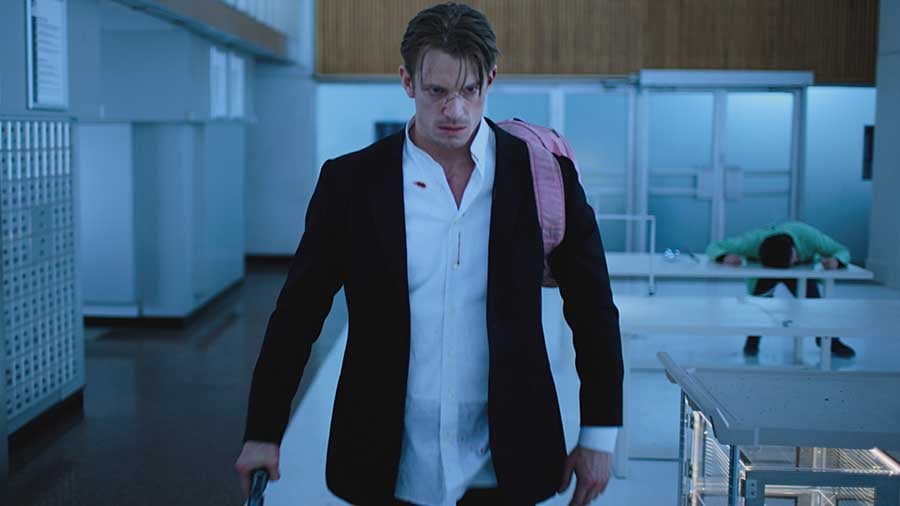 Movie fans will easily recognize Kinnaman from the 2014 RoboCop remake, where he played the titular law enforcement cyborg, and the 2016 superhero movie Suicide Squad, where he played Rick Flag, the man tapped by Amanda Waller to lead the Suicide Squad.
But TV fans have seen a couple different sides of Kinnaman in recent years. He starred as homicide detective Stephen Holder on The Killing from 2011-2014, earning praise for his scene-stealing performance, then he jumped over to Netflix original House of Cards for the political drama's fourth and fifth seasons. Kinnaman played New York Governor Will Conway, the Republican party's presidential nominee in the onscreen 2016 election; he will reprise the role for the upcoming sixth and final season.
As Altered Carbon season one goes on, there are many flashbacks to Kovacs's time in the Envoys. In these flashbacks, Kovacs is played by Will Yun Lee.
Lee is an accomplished martial artist. In fact, his father is a taekwondo grandmaster. Lee is best known for playing Det. Danny Woo on Witchblade, but he has also had recurring roles on Hawaii Five-0, True Blood, and Strike Back: Legacy. He appears throughout Altered Carbon season one in the Kovacs flashbacks.
The casting choices have not been without controversy, as some have said that using Kinnaman to portray the Japanese-Slovakian Kovacs is a form of "whitewashing" the character. However, Kinnaman disagrees, pointing out that not only is this the way the source material is written, but it's also not the same as casting a white actor to play an Asian role.
"I think [calling it whitewashing] is a little bit lazy. You haven't dug into the whole story if that's how you interpret it," Kinnaman told Radio Times. "Whitewashing is a real thing that has been happening for a long time, and [it's] quite disgraceful, in my opinion. But whitewashing is when you have an Asian character that gets played by a white person. Here, it's an Asian character that gets put into a white body and that is the story; that's how it is described in the book."
Indeed, in the novel, Ryker is a white police officer in what used to be called San Francisco (now known as Bay City), and he is the sleeve used when Kovacs's stack is taken out of storage to solve the murder of Laurens Bancroft, so the show is staying true to the source material. However, as io9 writer Beth Elderkin points out, in the book there is a first-person point of view for Kovacs, which gives readers some insight into how weird it is for his consciousness to look in the mirror and see Ryker's face looking back at him, so that's a big part of the book character — but it's a perspective the show can't demonstrate in quite the same way. But showrunner Laeta Kalogridis defended the casting choices to Elderkin in an interview, saying that the two Kovacs played by Asian actors are just as important to the storyline as Kinnaman's version.
"They both have very significant parts. They both have, like, huge amounts of action," Kalogridis said. "They both have huge amounts of, like, emotional exposition. We even take one of those Asian bodies and make [Kovacs] fight that body."
As for future seasons, Kinnaman has already said that a possible season two will probably not feature him as Kovacs, a sentiment echoed by Kalogridis. She also told io9 that if Kovacs has a choice, he'll always choose an Asian sleeve. Ryker's was thrust upon him, but perhaps in future seasons, the "main" Kovacs will be played by an Asian actor.