Who Plays the Twins in Descendants 3?
Spoiler Alert: The Twins in Descendants 3 Aren't Actually Twins (We're Shocked, Too)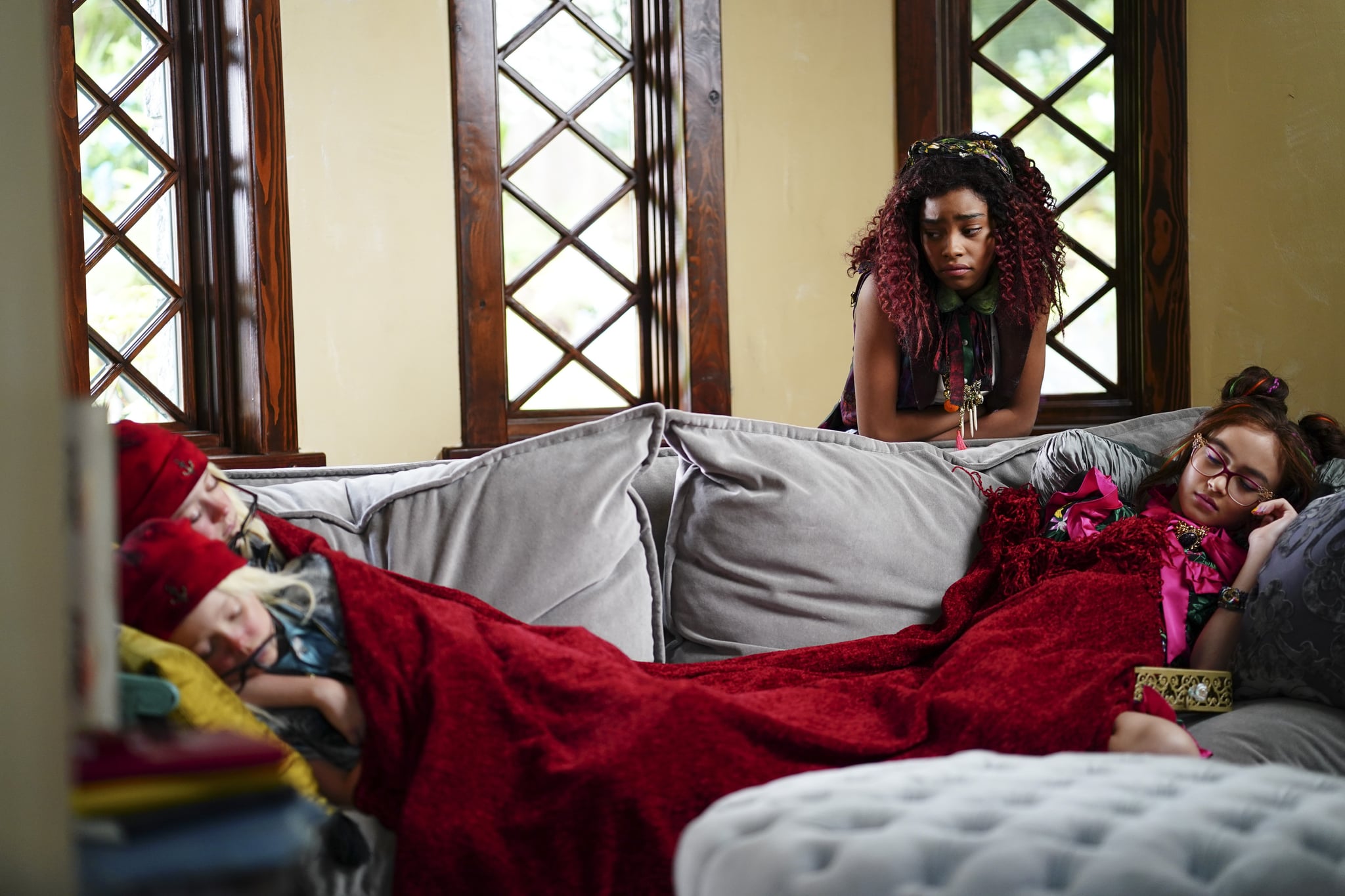 In Descendants 3, we get to meet four new VKs to join Mal, Evie, Jay, and Carlos in Auradon, including the twin sons of Mr. Smee. However, despite playing twins, the actors who play Squeaky and Squirmy aren't actually twins in real life. Christian Convery and Luke Roessler, who portray Squeaky and Squirmy, respectively, don't just look alike — they also both boast pretty impressive acting résumés. So if you're wondering why they look so familiar, it's probably because Descendants 3 wasn't the first time you saw either of them on screen.
Convery's career began at the tender age of 6 when he landed a lead role in Hallmark Channel's My Christmas Dream, which premiered in 2016. Since then, Convery has become a staple on the Hallmark Channel, appearing in several more original holiday movies. He also got the chance to play Timothée Chalamet's brother and Steve Carell's son in the 2018 tearjerker Beautiful Boy. Coming up, he's set to star in a new Disney Channel series called Pup Academy, which revolves around a secret school where pups learn how to become a human's best friend. You can also catch him in the forthcoming comedy flick Playing With Fire, which boasts an all-star cast (including Judy Greer, Keegan-Michael Key, Brianna Hildebrand, and John Cena) and tells the story of seasoned firefighters who meet their match when they have to wrangle three rambunctious kids.
Roessler got his start playing the "young" version of popular characters, such as a young Norman on Bates Motel and both young David and young James on Once Upon a Time. He also appears in several episodes of Legion as a young David Haller (though, in the first three episodes of the series, young David is actually played by Convery instead!). Roessler's big break came in Netflix's original series Dead to Me, where he plays Henry, Jen's younger son. You might have also caught him in the Rob Lowe-led Lifetime remake The Bad Seed as Milo, as well as in Deadpool 2 as a kid Deadpool encounters eating Wolverine-brand cereal. Later this year, he'll appear in the horror flick It: Chapter Two, as well as in Pup Academy alongside his TV twin Convery (though whether they'll play twins on the show is still up for question).
Convery and Roessler were recognised for their similarities before they were cast as twins in Descendants 3 — after all, both actors did portray a young David Haller. In a 2017 interview, Roessler was even told by the interviewer that he reminded her of Convery. When asked whether or not he knew Convery, Roessler replied, "Yes! We see each other at auditions all the time. And we got to see each other at the Joey Awards. But yeah, we're kind of similar. We get along really well." So basically, the match between these two Canadian kid stars was always meant to be. We can't wait to see what they do next (and to see them act alongside each other again in Pup Academy!).