Who Plays Tyler's Mom on 13 Reasons Why?
13 Reasons Why: You've Definitely Seen Tyler's Mom on Netflix Before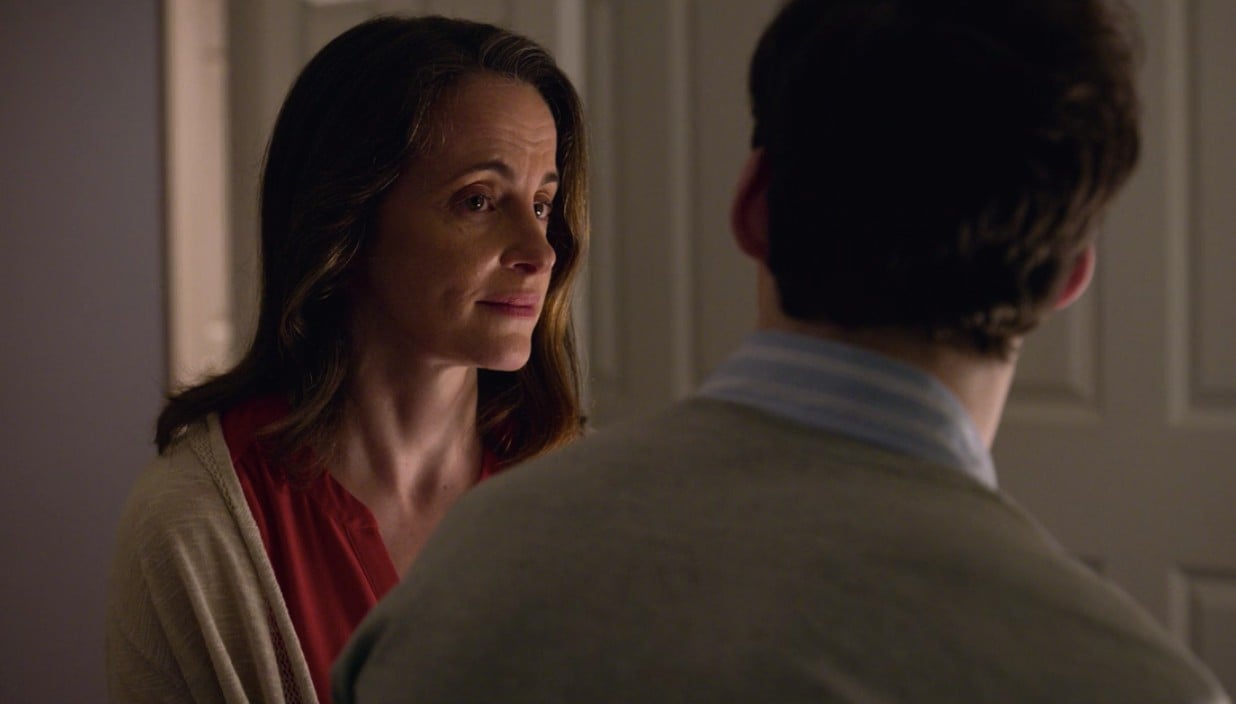 If you're obsessed with 13 Reasons Why and already binge-watched the new season, you may have noticed all the new faces to the series. We've gotten to meet several parental figures, including Tyler's mother. If she looks familiar to you, don't worry, you're not crazy — you've definitely seen her in another popular Netflix series.
Maria Dizzia, the actress that portrays Mrs. Down, also plays Polly Harper on Orange is the New Black. You may remember her as Piper's former best friend . . . the one that ends up stealing her husband while she's away in prison.
Dizzia's TV career began with small roles on Law & Order, Fringe, and the short-lived Amy Smart crime series, Smith. One of her most notable roles was as the cult-den mother Katie in the 2011 thriller, Martha Marcy May Marlene, which earned her a nomination for a Gotham Independent Film Award. She's also starred with Ben Stiller in the 2014 flick While We're Young.
According to her IMDB page, it looks likes Tyler's mom has got it going on with at least six new projects in post-production and set to release over the next year.