Who Plays Young Kate on This Is Us?
This Is Us: This Is Where You've Seen Young Kate Before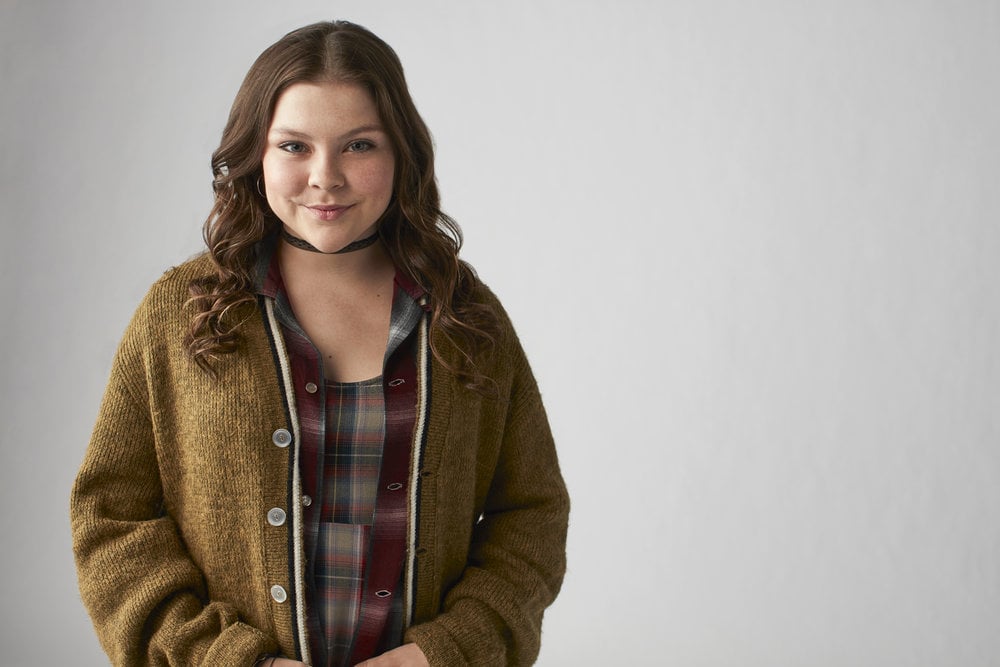 Kate's season three storyline on This Is Us is already making us emotional as we watch her go on a journey toward parenthood. This being This Is Us, the characters can't move forward without looking back though, and it seems that teen Kate's life post-losing her father is still impacting adult Kate's decisions. Thankfully, the show has the perfect guide in Hannah Zeile, who plays young Kate on the hit NBC series.
Zeile bears a striking resemblance to Chrissy Metz, who plays adult Kate, but that's definitely not the only reason this young actress was cast to take on the character's difficult teen years. The 20-year-old's talent is apparent in scenes where she plays the beginning of Kate's eating disorder or conveys Kate's difficult relationship with her mother with nothing more than a look. She excels at channelling all of the angst, pain, and self doubt that still plagues the character of Kate Pearson to this day. What makes Zeile's take on Kate all the more impressive is that this is her first major role.
She may seem like an old pro, but prior to This Is Us, Zeile's only other TV role was a two-episode stint on Charlie Sheen's FX series Anger Management. In 2012, she played the role of Ruby on a recurring basis. Afterwards, she took a break from acting in order to finish high school. Now that she's officially a high school graduate, Zeile seems poised to make her mark on Hollywood, and she's starting her career off right by playing the younger version of one of TV's most complex women.
That doesn't mean she can't take a little detour now and then though. Kate's teen years are hardly a barrel of laughs, but earlier this year, Zeile stopped by Netflix's The Joel McHale Show with Joel McHale to play an eager record store customer. That just goes to show that this young actress is already proving she can play pretty much anything that Hollywood puts in front of her, but for now, we're just excited to see where she takes Kate next.