Why Beth Is the Best Character on This Is Us
4 Reasons Beth Is Actually the Queen of This Is Us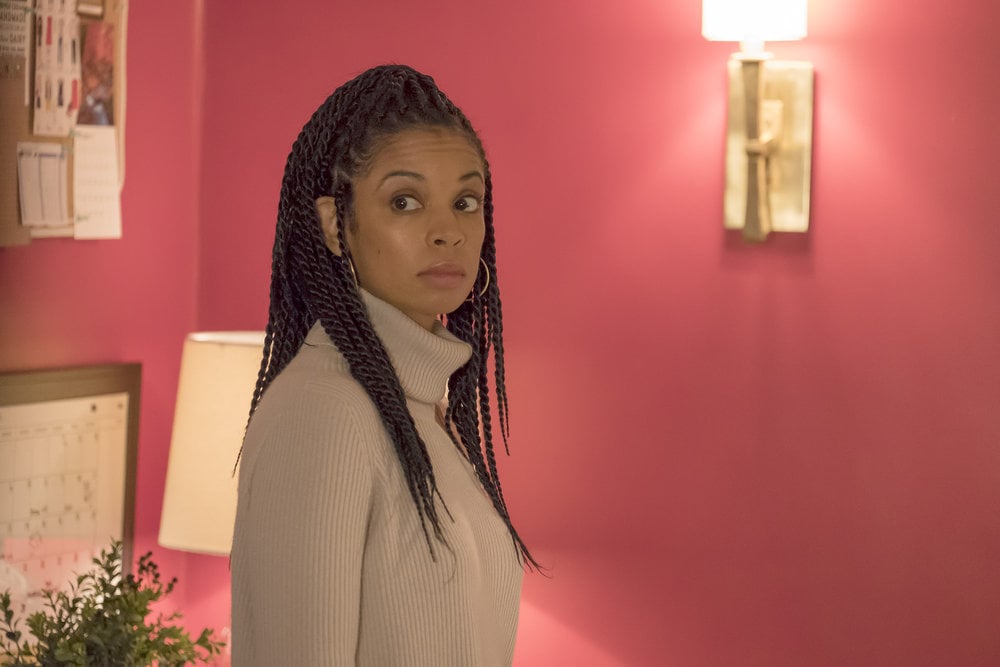 This Is Us has been a gift to us all since the show debuted in the Fall of 2016. In addition to the TV drama single-handedly keeping Kleenex in business week after week, the show has effortlessly covered everything from race relations and mental illness to addiction, body image, and drug abuse in a way that's relatable, tender, and real.
While the NBC show's storylines and performances have made This Is Us a hit with fans — and helped to cement Sterling K. Brown as a crush-worthy breakout star for his portrayal of Randall Pearson — here's why Randall's wife, Beth, played superbly by Susan Kelechi Watson, is the true MVP of the Pearson clan.
1. Beth Is Unapologetically Black
Much of the conflict in This Is Us surrounds how the Pearson family helps young Randall shape his understanding of what it means to be a black man. While Rebecca and Jack give Randall some freedom to explore his identity, it's Beth's unapologetic confidence in being a black woman, wife, and mother that helps Randall stay grounded in his identity. Beth isn't a woman who happens to be black; she owns her skin color absolutely.
With Beth, Kelechi-Watson and the show's writers present a woman who is distinctly black, from her flawless natural hairstyles to her euphemisms, minus the caricature and stereotypes that often plague black females in media. Who else could lovingly insult Randall's "cool guy" shirt with a quip like "It wasn't cool on Sisqó in 2001, it's not cool now," other than Beth? No one.
2. She's the Queen of Compromise
Beth takes a step back from her own career to be there for Randall and their daughters, but after Randall's debilitating breakdown near the end of season one, Beth doesn't hesitate about becoming the primary breadwinner for the family. When Beth and Randall think that Beth might be pregnant in season one, Randall goes into overdrive about wanting to have a baby, though it isn't an idea that Beth is completely sold on. In the ultimate act of compromise, Beth meets Randall somewhere in the middle by agreeing to become a foster parent, proving that there's a solution when you look for one.
3. She Can Hang With the Boys
Beth knows how to connect when it matters, especially when it comes to the men of This Is Us. Whether she's getting high and chatting about her upbringing and poetry with William in season one or having beers and playing darts with Miguel and Toby during the Pearson family therapy session in season two, Beth is the ultimate guy's girl. We're pretty sure this is one of the countless reasons Randall loves her.
4. She's the In-Law Everyone Needs
Marrying into a the Pearson family isn't an easy task (just ask Miguel), but Beth holds her own with Randall's siblings and the Pearson matriarch. Beth doesn't hesitate to stand up to Rebecca when she finds out that Rebecca lied to Randall about his father early in season one, and she's made it clear that she's simply unimpressed with Kevin and his antics. She's learned to find the balance between being a supportive wife while also expecting boundaries, and she's helped all of the Pearsons become better versions of themselves in the process.