Why Are Both Beckys on the Roseanne Reboot?
Here's Why the Roseanne Reboot Features Both Beckys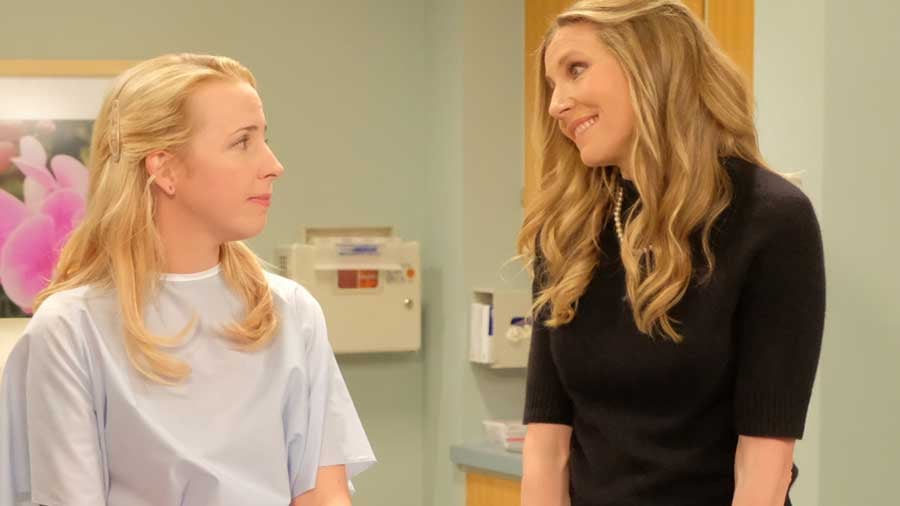 The Roseanne revival found a clever way to incorporate both actresses who played Becky Conner on the original run, though it looks like one of them may have wrapped up her time on the reboot. Warning: Spoilers for the April 10 episode, "Eggs Over, Not Easy."
When the Roseanne reboot idea got rolling, the obvious choice to play Becky was the original actress, Alicia "Lecy" Goranson. But what to do about Sarah Chalke, who took over the role in season six when Goranson went to college in real life? Well, the writers wrote a role for Chalke in Andrea, an affluent woman who hires Becky to be her surrogate. Because hey, why not?
"I love the part! It's such a fun part to play," Chalke told Entertainment Weekly. "I was so excited to hear that it was coming back. I think the timing is perfect. I think it's exactly what is needed right now. Right now when the country is so divided, I really think it's a show that brings people together. The writing is so unbelievable. It's so funny."
Dan and Roseanne are against Becky being someone's surrogate because she isn't simply carrying the baby, she's also donating her egg. They can't stand the idea of one of the grandchildren being raised by other people. But it all becomes a moot point when Becky goes to her first doctor appointment and learns that her eggs have aged such that there is a very slim chance she'll ever get pregnant.
Andrea tells Becky she has to find another surrogate and that seems to be the last we'll see of Chalke on this season (and probably the reboot in general). But she did only sign on to be a recurring character, not a series regular, so it makes sense that she would only be in a few episodes.
If you're wondering why Becky doesn't already have kids, she opens up about that during the episode when she has a heart-to-heart with Darlene. She tells her younger sister that she and Mark were trying to have kids and it never happened for them before he died. Since then, she says she hasn't met anyone she wanted to have kids with.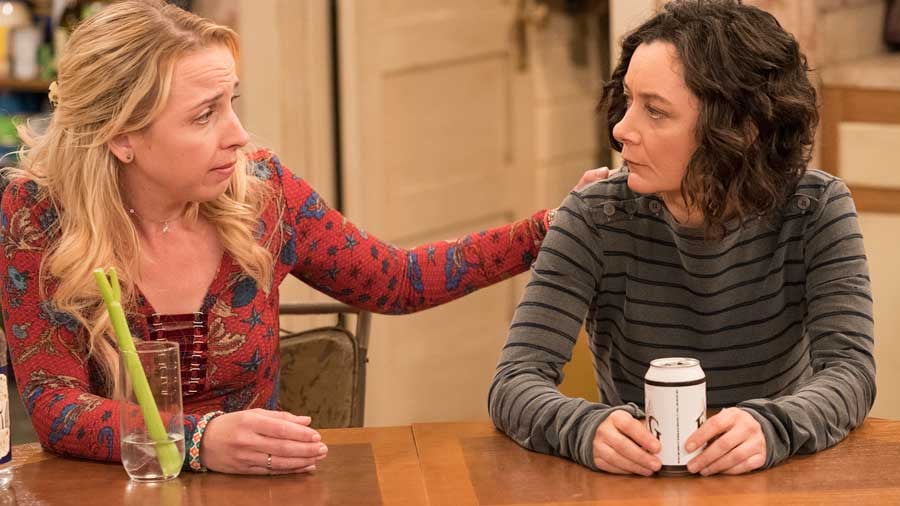 Darlene says that Becky's been stuck in neutral since Mark died, but it won't be a betrayal of his memory if she moves on. And Roseanne tells Becky that maybe she'll still get pregnant — you never know.
This is the most the show has revealed about Mark's death so far; presumably we'll find out at some point how he died and how long ago it was. However, this episode was dedicated to the late Glenn Quinn, the actor who played Mark on the original series. He died in 2002 of an accidental drug overdose.