Why Did Elyse Leave The Bachelor?
Exactly What Led Up to Elyse's Big Twist on The Bachelor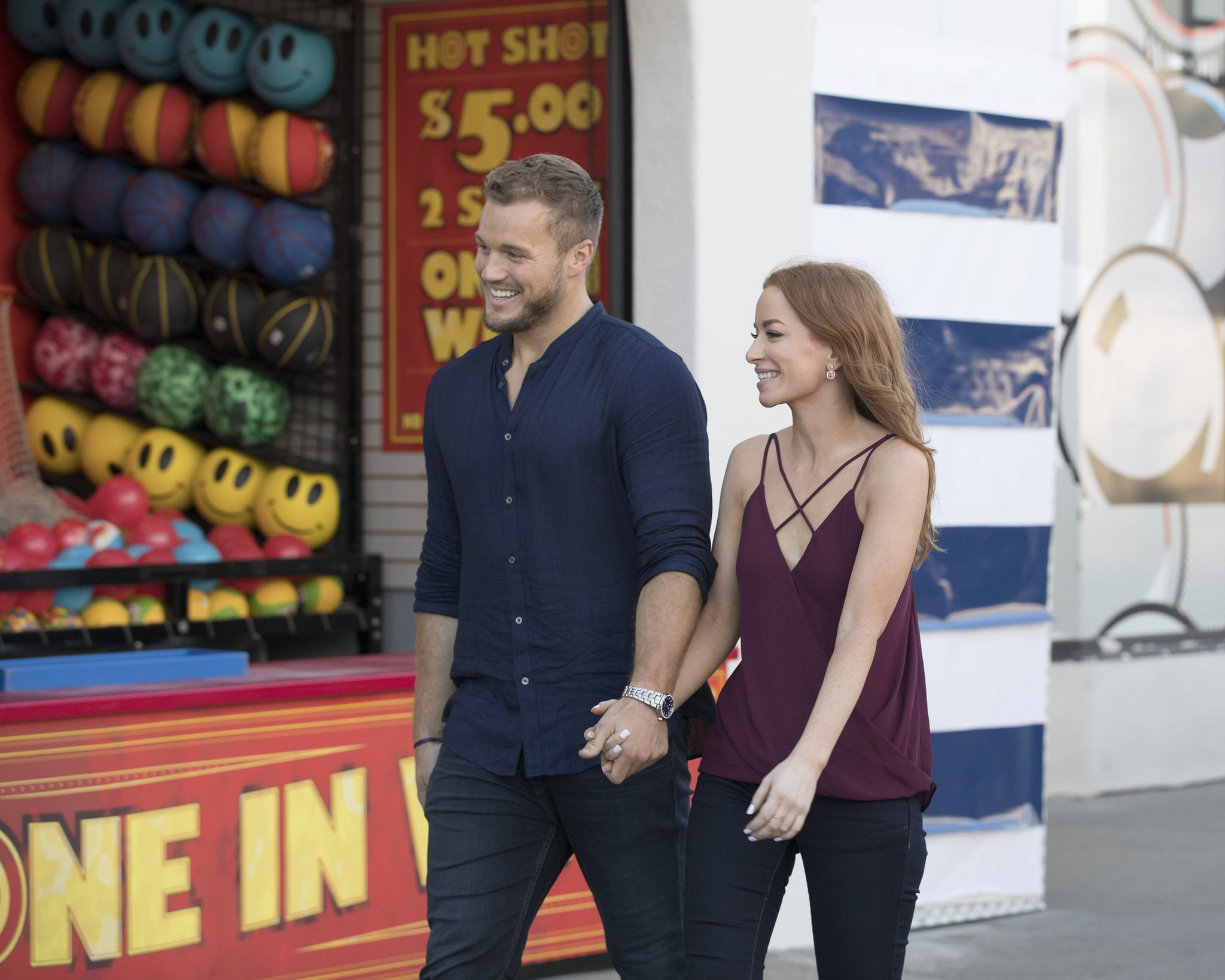 Each new episode of The Bachelor means that Colton Underwood's relationships are getting more serious. For Elyse Dehlbom, her one-on-one date with the former NFL player a few weeks back confirmed her feelings early on. While being on this kind of television show can be very stressful, very few people opt to leave on their own. Elyse did just that on this week's episode, and we don't think we're the only ones who didn't see it coming. It may seem strange for a woman who feels such a connection with Colton to leave, but Elyse's explanation makes sense.
At this point in the season, Colton and the remaining women had just left Singapore for Thailand. Elyse was going over their first date and how perfect it was, and how badly she wanted more individual time with him. Her demeanour clearly changed when Heather Martin, who had just come back from her own one-on-one date, was giving details about her day. Elyse got up mid-story to leave the room and we quickly find out it's because she wants to talk with Colton.
She started by explaining how she struggled in Singapore a lot because she wanted the time and attention a relationship deserves. Colton immediately tries to comfort her, saying that he feels they give each other those things when they are together. He said: "That date with you, I'm excited. With you I can't help but think about what we have, the connection's there." With tears in her eyes, she said, "This literally freaking crushes me."
The two seemed to be saying the same thing, that there's a connection and they enjoy being with one another. But the unconventional way of dating seems to be more than Elyse can handle. If we had to guess, we would say that every woman on the show wishes for more time with Colton. Elyse said that she's not insecure, but she can't do the whole competing against other women thing. Colton continuously tried to reassure her: "I don't give up on relationships . . . I can't. Especially ones that I'm genuinely excited for."
We could tell that there was no convincing Elyse otherwise when she said that she can't accept a proposal after a few months of sharing Colton's time and attention with other women. Understandable? Yes. Heartbreaking? Yes, because their relationship could have really been something special.
The last thing she said to Colton was "I really want you to be happy." In her individual interview, she expressed that walking away from someone she cares about was a "really, really stupid mistake" and "I really, really regret doing this." Did she regret walking away, or going on the show in the first place?
Colton must at least somewhat understand some of what Elyse was feeling, since he was on her end of things on The Bachelorette and notably left Bachelor in Paradise early. It's an overwhelming situation, to say the least. You're putting your personal life out there on national television, living in a house with women you just met, and sharing a man with those women you have to see every day. The real question is, how do you keep your sanity? Maybe she'll appear on Bachelor in Paradise or maybe she'll be the next leading lady on The Bachelorette. Neither have been confirmed, but we can wish, right?