Why Isn't Big Boo in Orange Is The New Black Season 6?
Missing Big Boo on Orange Is the New Black Season 6? Read This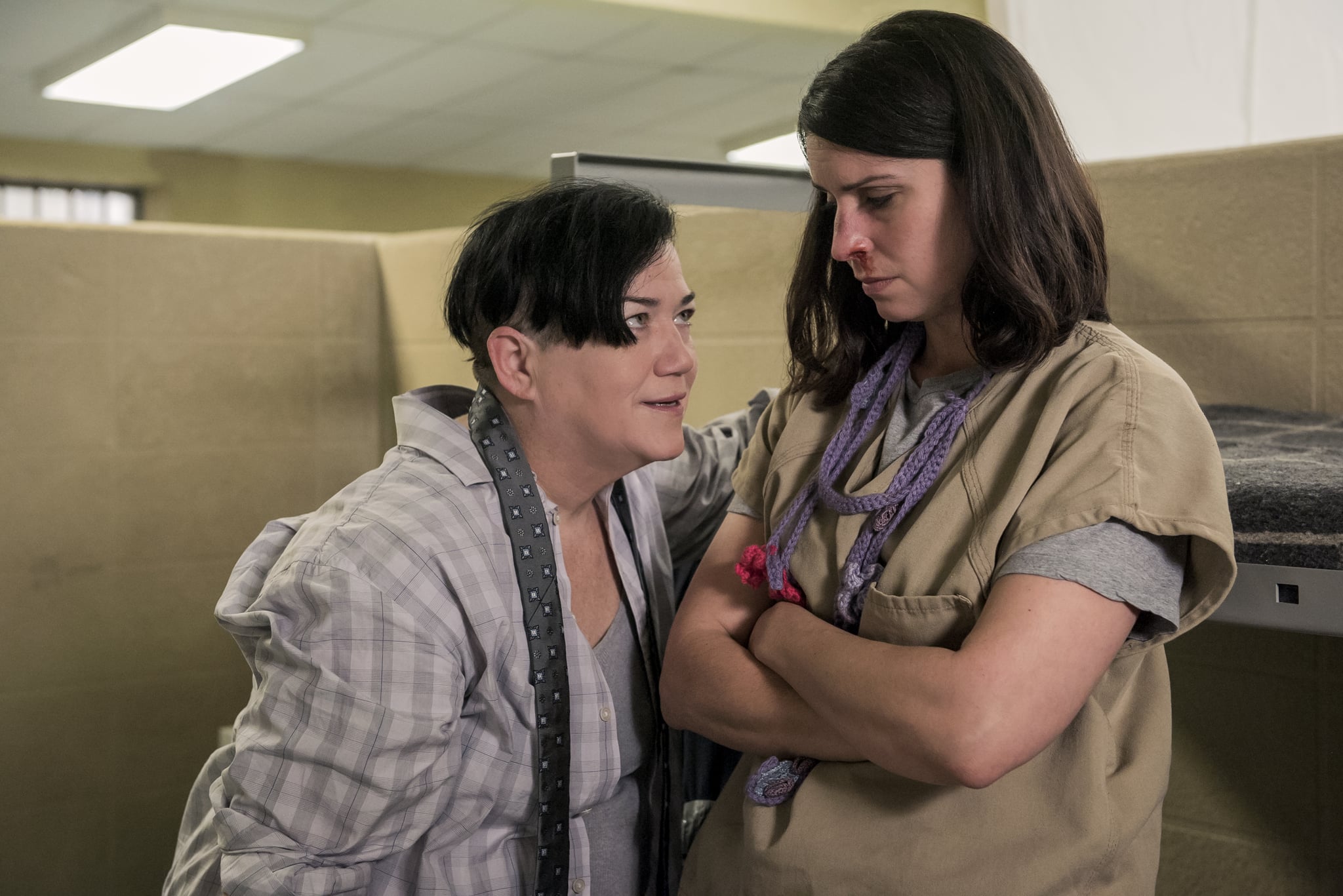 Every show needs a crass, quick-mouthed character to really keeps you on your toes, right? Lea Delaria fills that spot for us on Orange Is the new Black as Big Boo. But now that we're into season six, we're introduced to a bunch of new characters and a few veterans are left out of the picture. One question on our minds is: where's Big Boo this season?
After the Litchfield Penitentiary riot ceases in season five, the inmates were transferred to the Litchfield maximum-security campus. However, not every character just goes down the hill. Some are moved to other prisons — including one 1,500 miles away. We only see Big Boo in one scene in season six, at which point we see she's included in the group of women who don't stay at Litchfield.
In that scene in episode three, we get a glimpse of Big Boo waiting in line to get her head shaved because the maximum-security prison (in Cleveland, according to signs in the scene) is infested with lice. "Skinhead" Helen is also in there with Big Boo. Big Boo is laughing in line because Linda Ferguson is up next in the chair, still trying to plead her way out and convince the guards that she's not actually an inmate. (In case you don't remember, Big Boo is under the impression that Linda is really an inmate in season five, and takes liking to her. Things even get sexual between the two before Big Boo looks through Linda's cell phone and finds a damning picture of her with Joe Caputo.) Linda ends up getting her head shaved just seconds before guards come in to tell her that she's free to go, so she wears a wig for the rest of the season. As for Big Boo, we don't see her again in season six.
There are a handful of characters that we don't see at all in season six — including Maritza Ramos, Brook Soso, Yoga Jones, Norma Romano, Angie Rice, Leanne Taylor, and Janae Watson. But hey, there's always season seven!