Why Miguel Is the Best Character on This Is Us
Why Miguel Is the MVP of Season 3 of This Is Us — We're Surprised, Too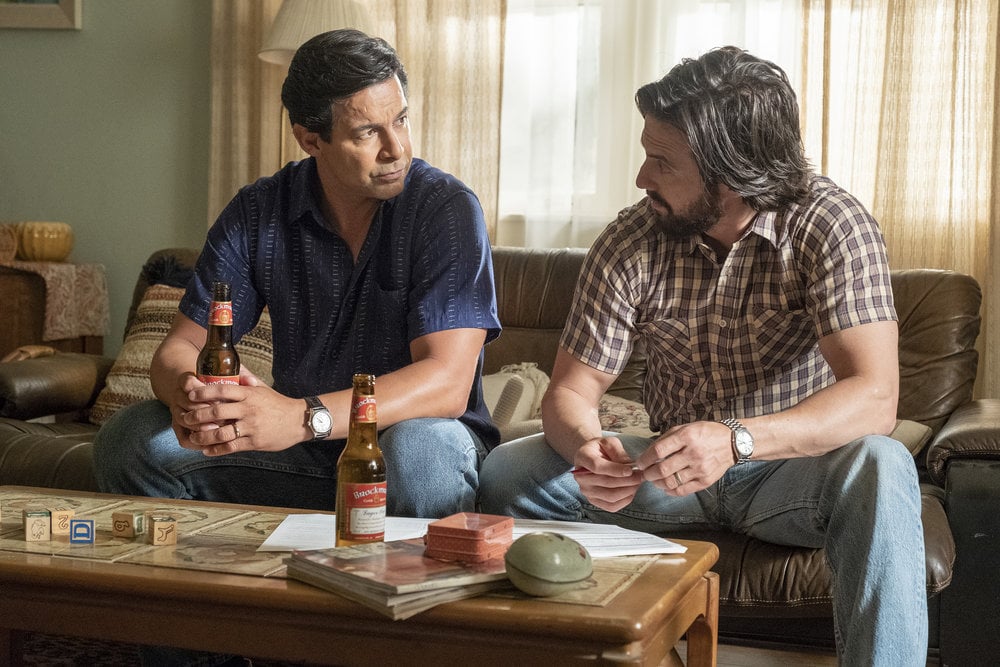 Rebecca and Jack Pearson have a love story for the ages. The fact that Jack dies young only makes their love seem all the more precious. That's why Rebecca's second husband is subjected to more than his fair share of hate by This Is Us fans. No one can fill Jack's shoes, and just the thought of Miguel trying is enough to spark outrage.
But something is shifting in season three.
Where once Miguel was viewed as public enemy number one, the more we get to know Jack's best friend, the more we love him. Season three of This Is Us is proving Miguel is the show's secret MVP; it's just taken us all far too long to realise it.
So, what changed? Well, the show's reveal that Jack asks Miguel to look after his family if something ever happens to him helps add context to his character's early role in the Pearsons' lives. The conversation is one between two men with a deep love and respect for another. It's also clear they're both hoping nothing ever happens to Jack. But the worst does happen, and Miguel steps up in a big way. He's there to drive a drunk Kevin home from the prom, he tries to console Randall after his prom date's dad proves to be a racist jerk, and he fixes things around the house when he knows he can't fix the Pearson family's hearts. He's not secretly pining for his best friend's wife, he's upholding a promise he made to Jack, and he's trying to heal from the loss of a man who's like a brother to him. The show is doing a heartbreakingly beautiful job of exploring those days when Miguel is just trying his best to be there for the Pearsons, even as he drifts further away from his own children.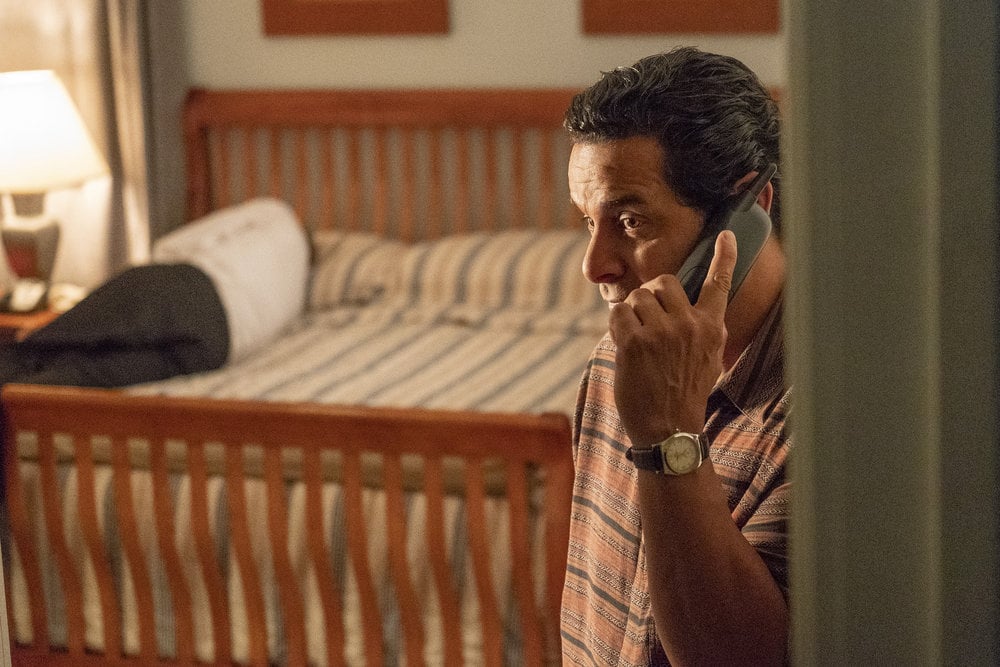 Unlike with Jack, there's no myth of perfection surrounding Miguel. In the Thanksgiving episode, we see him dealing with his divorce by realising he maybe wasn't there enough for his kids. It's made clear he provides them financial stability, but he's not the emotional rock that is Jack Pearson. Miguel is fallible. His marriage isn't perfect, he's not the dad of the year, and sometimes he just feels lost. Despite all of this, he still steps up for Jack's family even as he tries to reach out to his own children. His process is a little bit messy, but his heart is always in the right place. And that's all just in the aftermath of Jack's death.
In the present timeline, Miguel is arguably the best version of himself. He's a sweet, funny man who looks after his fellow in-laws, as evidenced by Beth mentioning they all have a group chat. He understands how hard it is to truly become a part of the Pearson family, so he acts as a guide to help those who follow in his footsteps. He also loves Rebecca fiercely. When he stands up to his son at the dinner table and demands he treat his wife with respect, it's an amazing moment because we know it's not easy for him. He wants a better relationship with his children, but he's not going to let them walk all over his wife because of their bitterness. Furthermore, he seems secure in his role in the lives of his grandkids on Rebecca's side of the family in a way that illustrates that even if Kevin, Kate, and Randall don't always turn to him, the next generation of Pearsons always have their granddad to look to for support, hugs, and no doubt lots of spoiling.
Simply put, Miguel is a good man: he's funny, he's kind, and he's not perfect. Not only does he not deserve the hate, but he also keeps demonstrating — in season three in particular — that he's one of the show's true MVPs. This is a man who exemplifies selflessness, integrity, and patience at every turn. He never tries to take over Jack's role in Rebecca's life or in the lives of the Big Three. He's secure in the fact that he has his own space in Rebecca's heart, so he just does what he's always done: quietly offers to help any way he can and hopes for the best. Miguel isn't Jack Pearson, but he doesn't need to be, because he just keeps proving that being Miguel Rivas is more than enough.