Why Is Sarah Drew Leaving Grey's Anatomy?
Why Is Sarah Drew Leaving Grey's Anatomy? Here's What We Know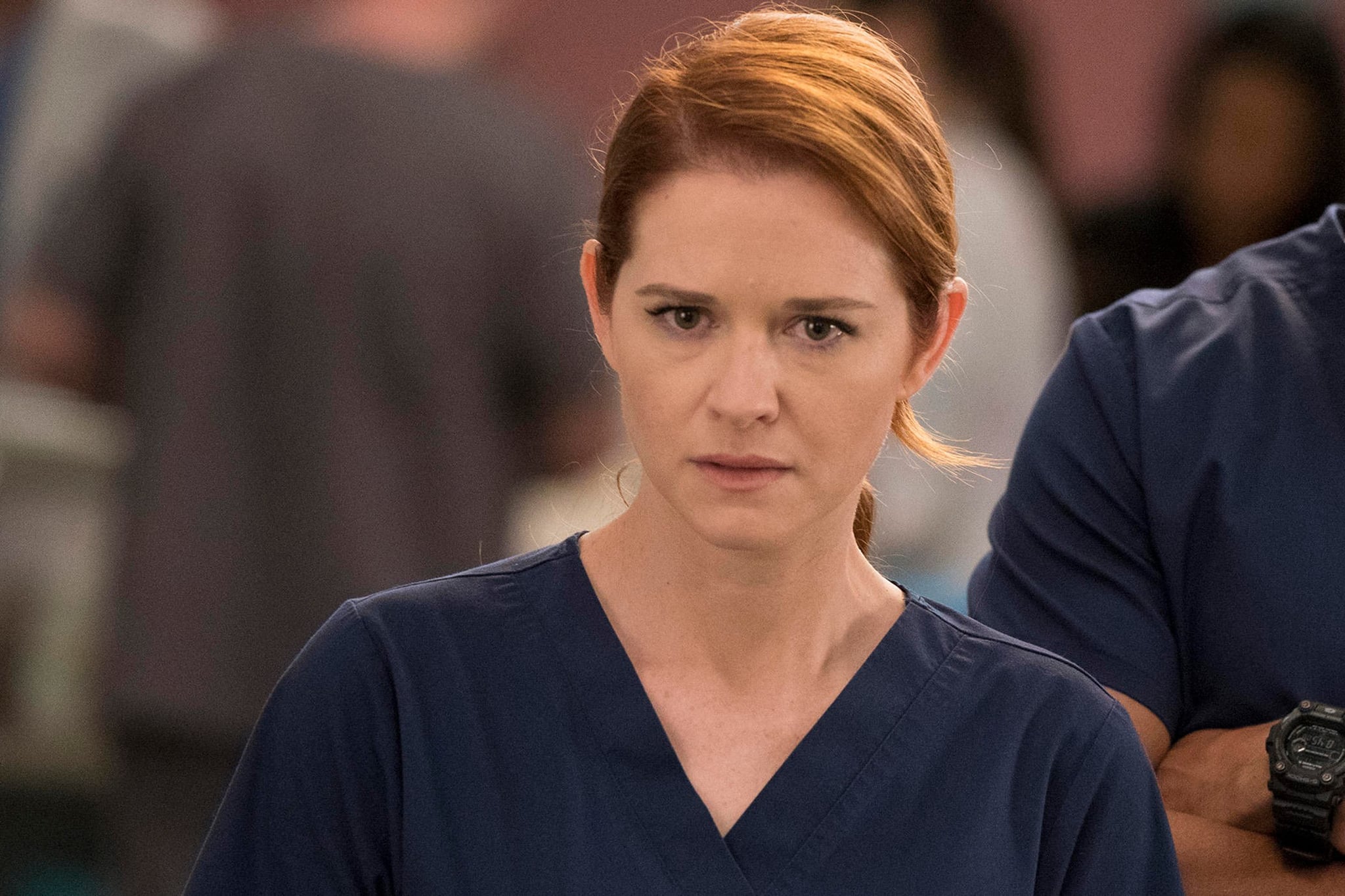 Grey's Anatomy fans everywhere grieved when executive producer Krista Vernoff announced that two fan-favourite series regulars, Sarah Drew and Jessica Capshaw, would be leaving the series. The news came as a shock for April Kepner fans, especially since we've seen so much development from trauma surgeon, who has struggled immensely to reconcile with her faith throughout both season 14 and the series as a whole.
Drew, who has played April for the last nine years, recently issued a statement on Twitter about being let go from the show. She expressed her sadness about her departure from the show, explaining to fans on Thursday that she had been with the news for "less than 48 hours" and that she was not ready to give an "all encompassing statement" about her time on the show.
https://t.co/IIBdRdCH9D pic.twitter.com/K9rdrcJXGx

— Sarah Drew (@sarahdrew) March 8, 2018
Following Deadline's report on Drew and Capshaw's departures, some fans speculated that the decision to remove these characters from the show happened because of Ellen Pompeo's contract renewal and $20 million raise. Pushing back against these theories, Vernoff tweeted that the decision to let go of both Drew and Capshaw was a creative one.
"As writers, our job is to follow the stories where they want to go and sometimes that means saying goodbye to characters we love," the executive producer explained to Deadline. Drew's unexpected departure from the show certainly worries fans because April's story arc is headed towards a darker, more dramatic finish than Arizona's at the moment. In season 14, we see the trauma surgeon undergoing a personal crisis that has led to rambunctious behavior, like hooking up with an intern and drinking heavily.
Drew has expressed an interest in directing, so we might see her working on future projects behind the camera. Drew mentioned in her Twitter statement that she will be shadowing Kevin McKidd, who plays Dr. Owen Hunt and occasionally directs Grey's episodes. On her Instagram profile, the Grey's actress posted a picture of herself with McKidd. "I love my ginger brother and am learning SO much from him about directing on this episode," the actress gushed in the caption. She herself is not entirely a novice when it comes to being in the director's chair, having directed the Grey's Anatomy's spinoff web series B-Team.
Whether or not we will see Drew in directorial roles, fans who are sad about her departure will at least be able to see her again soon. She will be in the upcoming army movie Indivisible, in which she stars alongside Grey's co-star Jason George. The film is currently in post-production and will come out sometime later this year.
Hopefully, we'll be able to see our beloved April Kepner come out in one piece by the end of this season. Whatever happens to the trauma surgeon, we'll be excited to see what Drew does next.