Who Is Jury Duty's Alan Barinholtz?
"Jury Duty"'s Judge Alan Barinholtz Is a "Nepo Dad": Meet His Famous Sons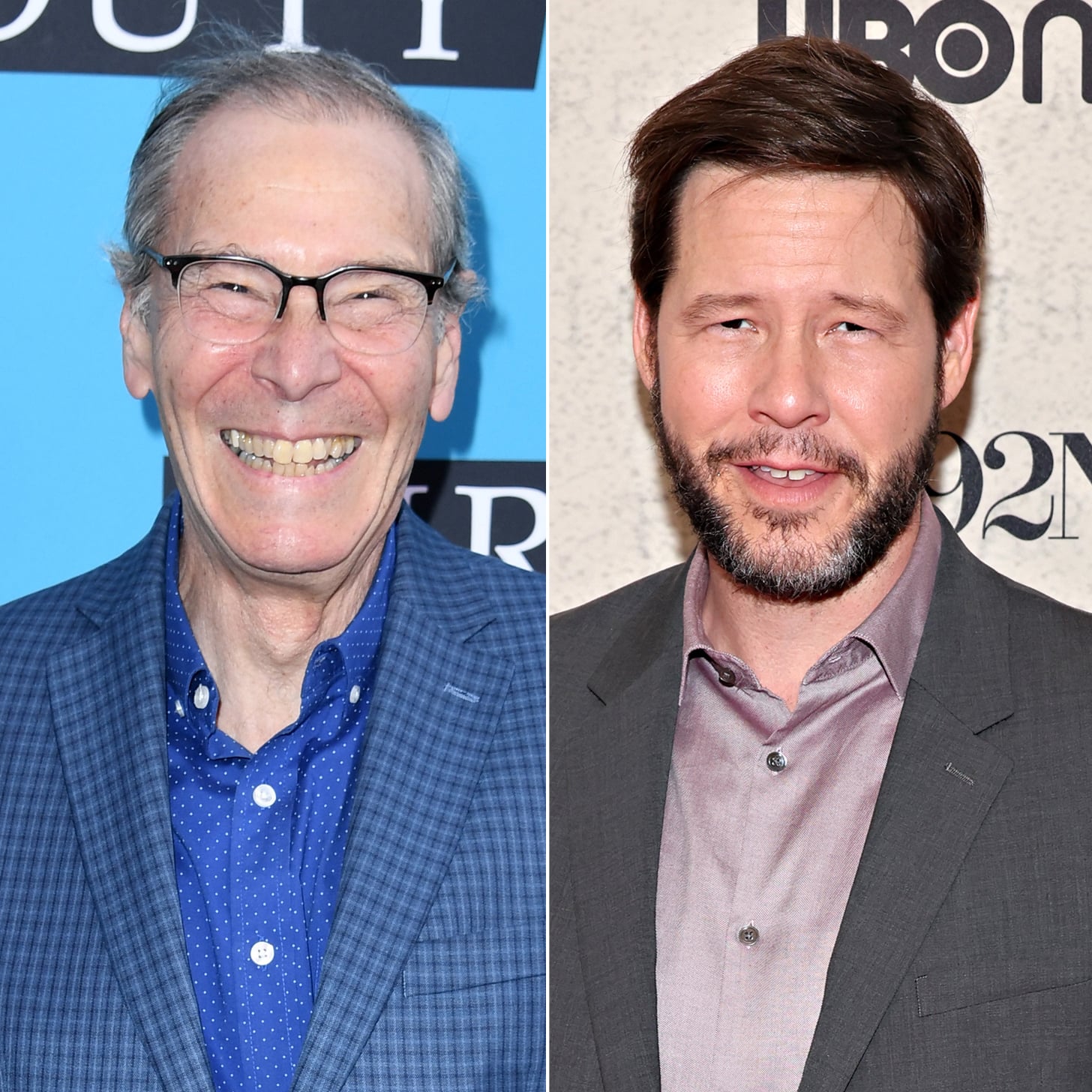 Image Source:
Getty / JC Olivera / Cindy Ord
"Jury Duty" fans instantly fell for Ronald Gladden and his sweet friendship with James Marsden during the series, but there's another "Jury Duty" star who has a major Hollywood connection: Alan Barinholtz. Alan stars as the judge in the series, doling out judgements in the room (and also praising Gladden so generously in the show's season finale). In the last episode, Alan is seen wearing a "Late Night With Seth Meyers" hat, which gives a clue to his famous family: Alan is the father of comedians Ike and Jon Barinholtz. Ike is best known for his work on shows like "The Mindy Project" and in movies like "Sisters" and "Neighbours," while Jon has appeared on "Superstore" and "American Auto."
Ike actually explained his dad's arrival in the world of acting during a March 8 interview on "Late Night With Seth Meyers." Ike stars in the new Hulu series "History of the World: Part II," and his dad Alan has a small role in it.
"He was a lawyer his whole life," Ike explained. "But he wanted to act, but he was a lawyer his whole life. And then last year, long story short, a friend of ours reached out and said, 'Hey, we're doing a pilot, and it's a courtroom comedy, and we thought maybe your dad could put himself on tape to be the judge.'"
"So we put him on tape, and my brother and I were like, 'He's kind of good,' and he booked it," Ike remembered. "And it wasn't a pilot, it was a series." The show was "Jury Duty." "And apparently he's amazing in it," Ike added.
Ike joked that his dad, who moved to Los Angeles, is a big Hollywood guy now. "It used to be when he came over he'd be like how are the kids, did you see the game? Now he's like, 'If you have five minutes to put me on tape, that would be really great. I'm auditioning for Gus Van Sant,'" Ike jokes.
"I just like that everyone's mad about nepo babies now, this is a reverse nepo baby," he joked about his dad. "Everyone likes a nepo dad."
According to Alan's bio on his company website, Alan did undergrad at The Ohio State University (where he studied theatre) and got his law degree from Loyola University of Chicago in 1980. He primarily worked as a litigator, and worked not only in personal injury law but also professional malpractice, contract disputes, civil rights cases, and class action suits.
Ike praised his dad right before the show premiered in April, writing on Instagram, "Omg I just watched #juryduty on @amazonfreevee starring @james_marsden and Hollywood ingenue #alanbarinholtz 😆This show is hilarious and Im not just saying that because my father is the judge. Watch it!!!" Ike has also shared other photos of his dad on social media, including this photo from Father's Day 2019.
Alan also opened up about his time on the show on an April 7 episode of iHeart's "Later, with Mo'Kelly." "Everybody said that Ike or Jon put their thumb on the scale," Alan said about his status as a nepo dad, but he wanted to clear things up. He was coming out to LA for Thanksgiving and the trio had mutual friends who Alan had done some legal work for before. He added that sometimes when Ike and Jon do improv in Chicago, he'll join them on stage, so he wasn't a total newbie to the comedy game.
"This connection from Chicago, her sister works for a showrunner in LA. The showrunner asked her sister, 'Do you know any attorneys or judges, retired or semi-retired, who have some improv chops?'" he recalled. His friend said, "I think you might know his sons, but I know Alan Barinholtz." They asked Ike if they thought Alan would be interested, and he helped his dad film a tape. Alan spent three months in Los Angeles for the show. "Now I'm a member of the Screen Actors Guild and I formally moved out here last October," he shared.
Mo'Kelly also asked if he thought the show accurately portrayed what the legal process is like, and he noted that both he and the fake lawyers had real legal experience, and they tried to do things right from "a procedural standpoint." "Not withstanding the comedy, I think the viewer will come out with the jury system actually works, and when you trust your faith to 12 women and men, you'll see that it's a great system — with a ton of laughs," he said.
"Jury Duty" is streaming now on Amazon's Freevee.