Angela Bassett's Oscar Nomination Makes Marvel History
Angela Bassett's Oscar Nomination Makes History For the Marvel Franchise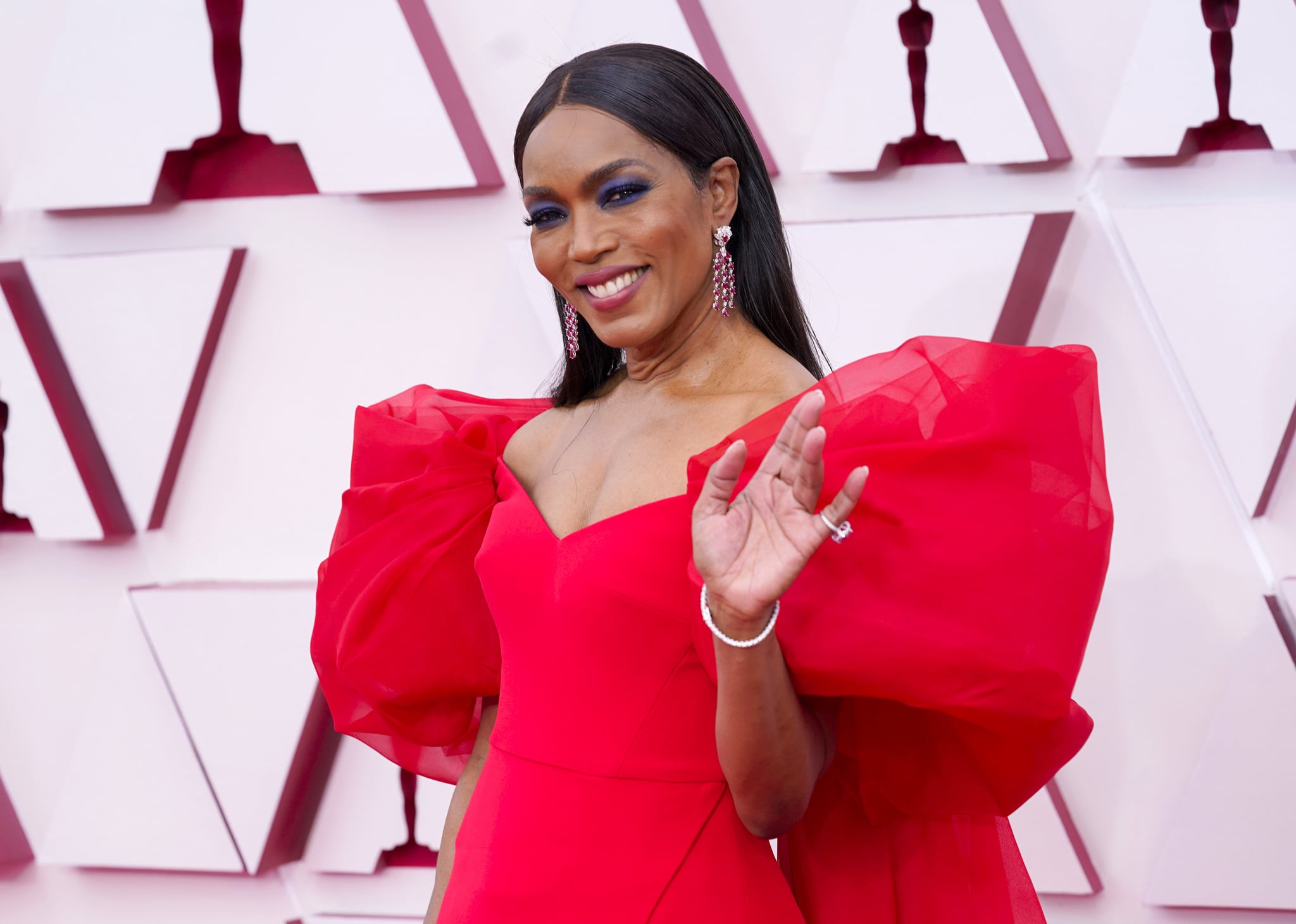 That's two-time, history-making Oscar nominee Angela Bassett to you. On 24 Jan., the 64-year-old icon earned a best supporting actress nomination for portraying Queen Ramonda in "Black Panther: Wakanda Forever," making her the first Marvel star to be nominated for an acting Oscar. The best supporting actress category is stacked this year, with Bassett up against Hong Chau ("The Whale"), Kerry Condon ("The Banshees of Inisherin"), Jamie Lee Curtis ("Everything Everywhere All at Once"), and Stephanie Hsu ("Everything Everywhere All at Once").
Bassett reflected on Queen Ramonda's depth while reacting to the news of her nomination. "What has drawn me to each of the women I've portrayed throughout my career is their strength, compassion, resilience, and power," she said in a statement released to "Good Morning America." "'Wakanda Forever''s Queen Ramonda is a character that touched my spirit because she is a mother and a leader who must care for her grieving nation as much as she cares for her family in mourning. Ramonda is a love letter that reflects and acknowledges what we women do everyday. . . . I'm thankful to the Academy for including me amongst a wonderful group of actresses."
Marvel films have gradually gotten more recognition at the Oscars. "Black Panther" memorably landed a total of seven nominations in 2019, including best picture, and wound up winning accolades for costume design, original score, and production design. Plus, many MCU productions have been featured in the best visual effects category through the years, including "Doctor Strange," "Avengers: Endgame," "Shang-Chi and the Legend of the Ten Rings," and all three Iron Man movies. But Bassett's nod marks the the first time a star within the superhero franchise has been recognised by the Academy for acting.
This is Bassett's second Oscar nomination, following her 1994 lead actress nod for playing Tina Turner in "What's Love Got to Do With It." She's been sweeping award season so far this year, winning big at the Golden Globes and Critics Choice Awards. She also earned nominations from the NAACP Image Awards, SAG Awards, and BAFTAs.
In her Golden Globes acceptance speech earlier this month, she honoured her late costar Chadwick Boseman and thanked Marvel fans for their continued support. "We embarked on this journey together with love," she said. "We mourned, we loved, we healed, and we were surrounded each and every day by the light and the spirit of Chadwick Boseman. . . . And to the Marvel fans, thank you for embracing these characters and showing us so much love."
Other notable 2023 Oscar frontrunners include first-time nominees Michelle Yeoh, Austin Butler, Rihanna, and Brendan Fraser. "Everything Everywhere All at Once" received the most nods with 11, while "All Quiet on the Western Front" and "The Banshees of Inisherin" tied for the second most with nine.
The "Black Panther" sequel earned a total of five nominations, including best costume design and best makeup and hairstyling. If Bassett does scoop up the best supporting actress trophy at the ceremony on March 12, we already know her acceptance speech will be one for the books.