Anne-Marie Releases Therapy Album Tracklist, Out 23 July
Anne-Marie's Album Tracklist Is Finally Here, and There's a Little Mix Collab on the Cards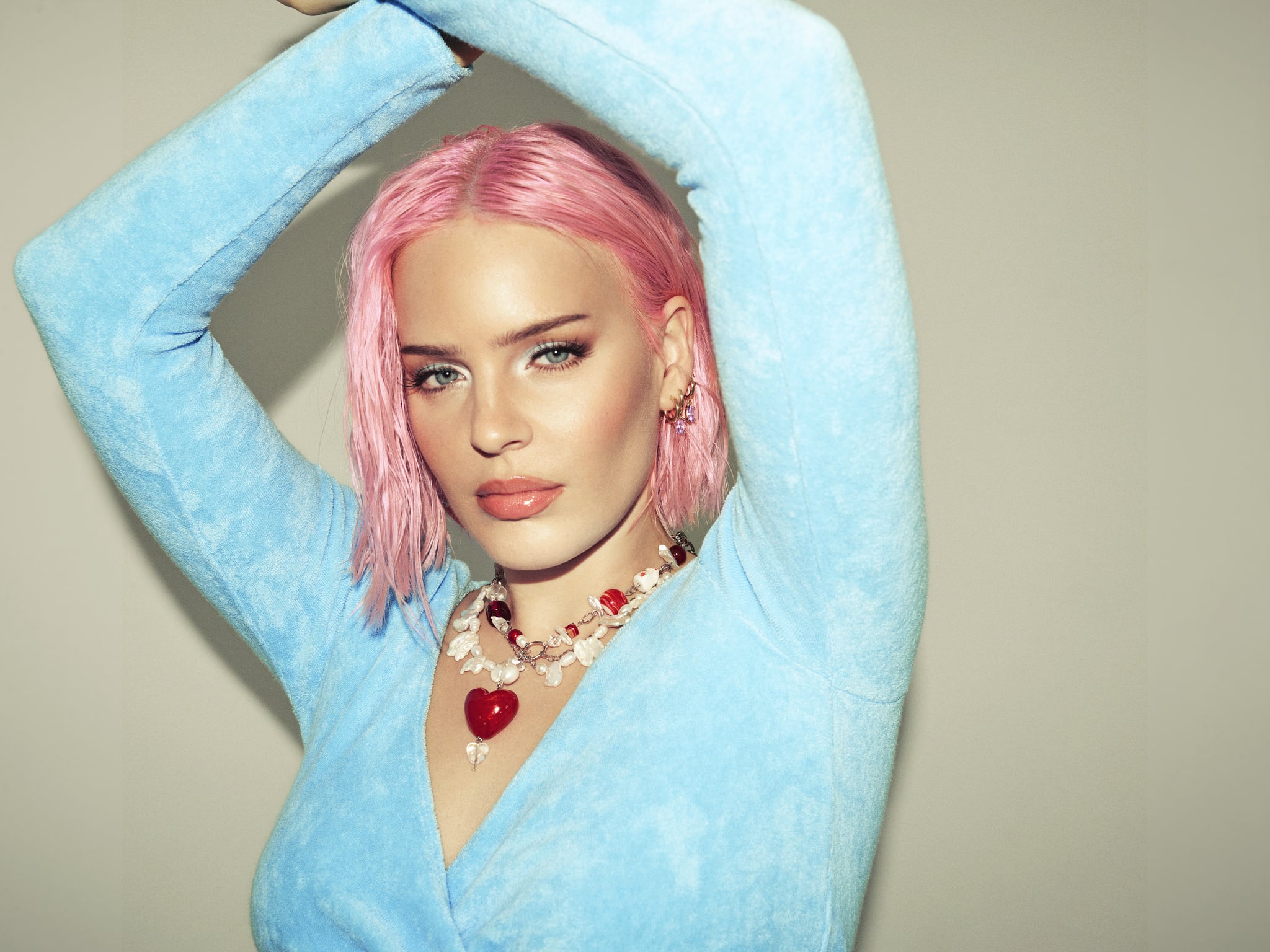 Anne-Marie's second studio album, Therapy, is set for release on 23 July, and on 8 July, the full tracklist was released. "Music is a source of healing for everyone and music is therapy itself, right?!" she said in a press release. "I hadn't realised until we were hit by the pandemic just how much I NEEDED music. I need to perform. I need to write. My lyrics are my open diary to you all and writing this album has helped me focus and understand my feelings. I needed this album."
She continued: "As well as seeking therapy from writing and music in general, I've also been on a journey of seeing a psychiatrist this past year and it has changed my life. I've always tried to be as open as I can with my fans about my own journey and through seeing a professional, I've been able to start combatting and understand the anxieties my brain has dealt me over the years. I am learning, and I am progressing. This album helped me get to that place too and it encapsulates lots of feelings and emotions, whether it's tracks that focus on my own ride, or the ones that I have just loved making, and I hope you can lose yourself in it. I made this for you and me."
One of the most exciting tracks on Therapy is a collaboration with Little Mix, called "Kiss My (Uh-Oh)". Fans of both Anne-Marie and Little Mix have been waiting for the single's release for some time, and it's clear that they won't be disappointed, especially not after her stellar collab with Niall Horan.
Along with Little Mix, the album appears to feature some very impressive names, including Rudimental, MoStack, and KSI. Anne-Marie also had some incredibly talented friends help her in writing the album, including Ed Sheeran, Raye, and MNEK. To celebrate the release, Anne-Marie will be performing the new album in its entirety for the first time on 7 August, through a global live-stream event hosted on streaming platform On Air.
You can find the entire tracklist for Therapy below:.
1. "x2"
2. "Don't Play" with KSI and Digital Farm Animals
3. "Kiss My (Uh-Oh)" with Little Mix
4. "Who I Am"
5. "Our Song" with Niall Horan
6. "Way Too Long" with Nathan Dawe and MoStack
7. "Breathing"
8. "Unlovable" with Rudimental
9. "Beautiful"
10. "Tell Your Girlfriend"
11. "Better Not Together"
12. "Therapy"
Image Source: Anne-Marie