Watch the Trailer For Season 3 of Atlanta
Atlanta's Cryptic "End of the World" Trailer For Season 3 Has Us Completely Stumped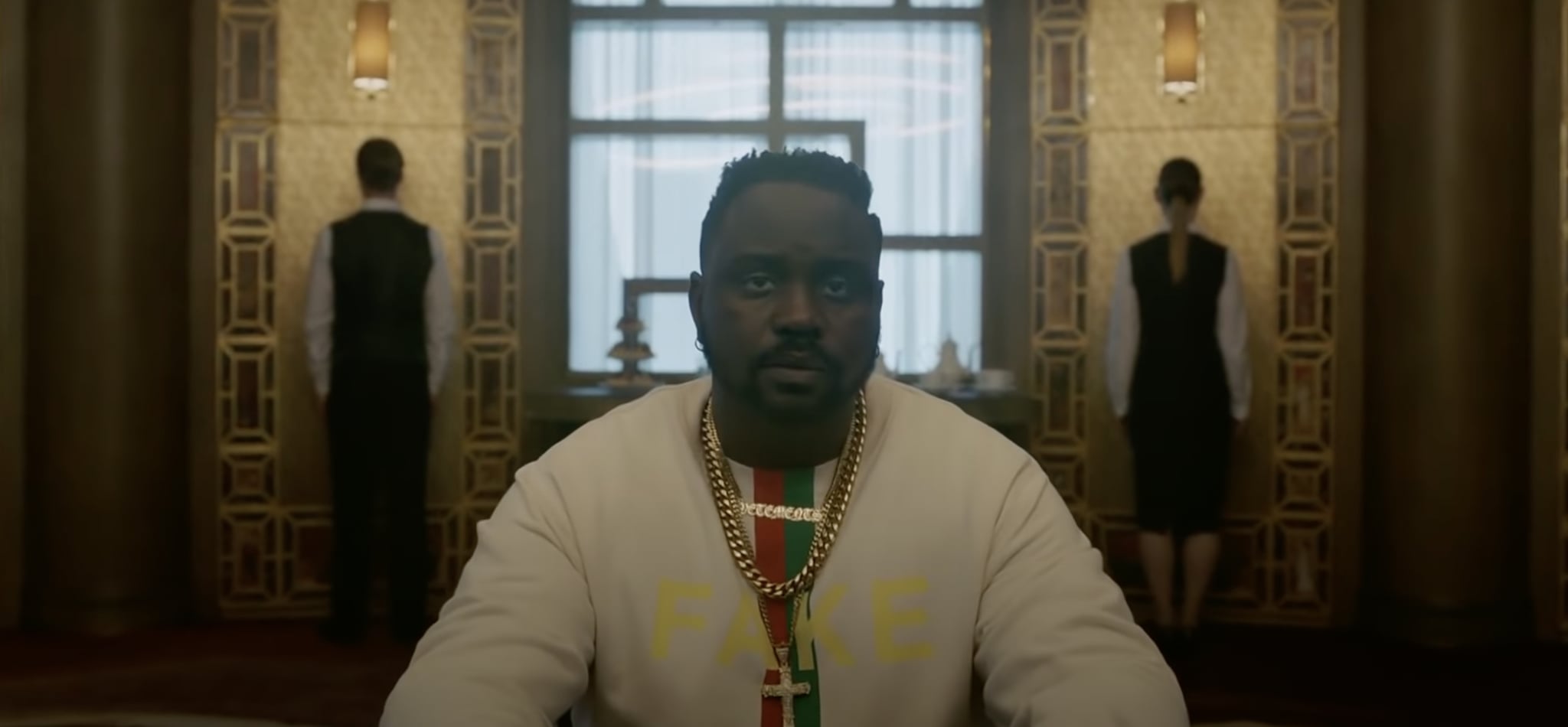 Image Source: YouTube user TV Promos
Atlanta creator Donald Glover closed out spooky season in the most unexpected way, but fans of his show will be glad to know that we finally have an update on season three! After a three-year hiatus, Glover shared a one-minute teaser video late Sunday night of what's the come in Atlanta's upcoming season. In a tweet, he wrote, "happy halloween," and offered up a link to the show's trailer through a mysterious "nite-site" called Gilga (which users can only access between the hours of 8 p.m. and 3 a.m.).
In the first look at season three, Sun Ra's "It's After the End of the World" narrates the trailer that features B-roll of various location shots, which we assume are shot in Europe since FX chief John Landgraf previously shared that the third season of the show was primarily filmed there. The repeated chant of the song's lyrics "It's after the end of the world, don't you know that yet?" carry on throughout the trailer as we land on a final close-up shot of Paper Boi (played by Brian Tyree Henry) wearing a Gucci sweatshirt with the word "fake" written across it in bold, lime-green font. The clip ends with a shot zooming in on him as the screech of horror-themed music plays in the background.
Now, we're not sure if those are cryptic clues for the upcoming season's theme. But given Atlanta's track record for leaving breadcrumbs that turn into plot twists, it has to count for something we're just not yet privy to. No exact premiere date has been announced yet, but it has been confirmed that the show will arrive sometime in 2022. Watch the ambiguous trailer for season three of Atlanta below.