The Batman: Colin Farrell as Penguin in Trailer Picture
Yes, That's Colin Farrell in The Batman Trailer and No, We Didn't Recognise Him Either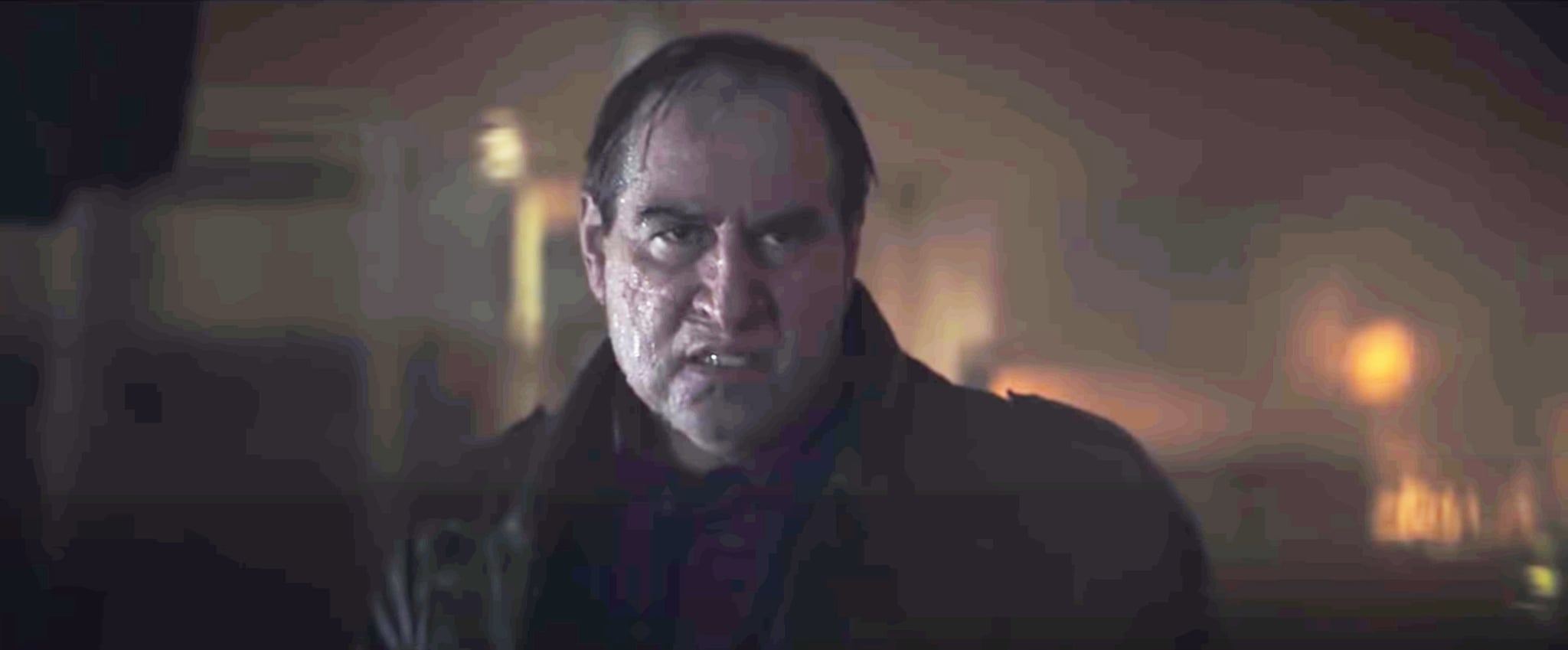 The most shocking visuals in the first trailer for The Batman aren't of Robert Pattinson's Bruce Wayne or Zoe Kravitz's Catwoman — they're of Colin Farrell as Penguin. Farrell's version of the classic Batman villain only appears very briefly in the trailer, and when he does, he's basically unrecognisable, even without a mask or costume.
In a quick shot that passes so fast you could blink and miss him, Farrell's Penguin appears with rain streaming down his face, which is almost entirely altered through a heavy layer of prosthetic makeup. The prosthetics make him look older, heavier, and rounder, not to mention giving him a balding look and almost completely obscuring his real features — he basically looks like a totally different person!
Farrell hasn't commented on his physical transformation, but he has revealed his early thoughts on the script. "This script is something that feels incredibly original. It leans into it but it doesn't borrow; it's born of the mythology of that character, Bruce Wayne, Batman and Gotham. But it feels like a treatment and a version that I hadn't seen before. Matt Reeves has done an incredible job of keeping it familiar and at the same time unique and new. It's really exciting to be a part of it," he told SFX magazine, as CinemaBlend reported.
Watch the first trailer for The Batman below — you can spot Farrell at around 1:18. We can't wait to see more of his take on this iconic comics villain when the movie arrives (hopefully) in the Fall of 2021!