Small Axe: Alex Wheatle and the New Cross Fire Story
Small Axe: The True Story of Alex Wheatle and the 1981 New Cross Fire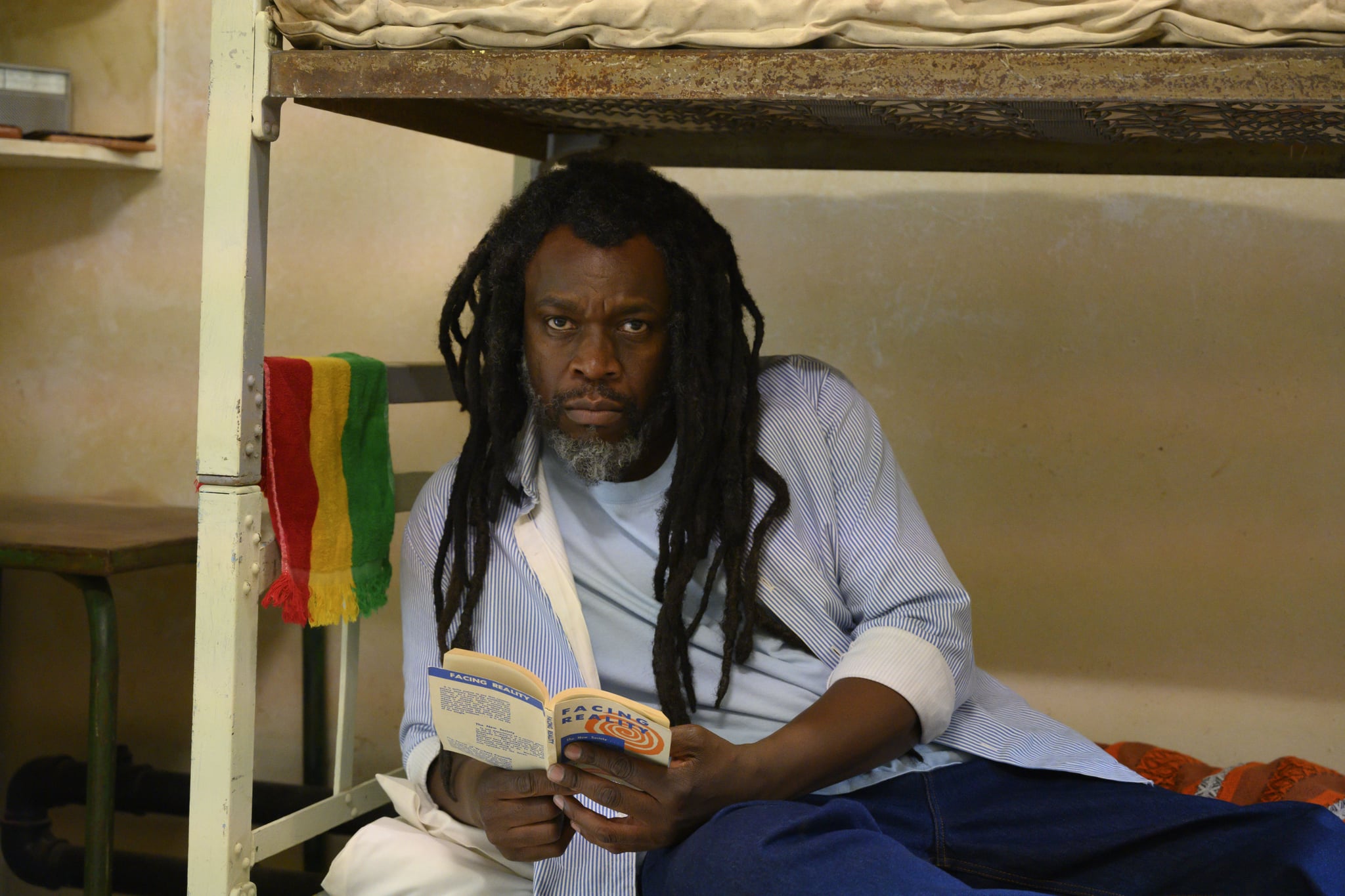 Last night marked the penultimate episode of Steve McQueen's BBC anthology series, Small Axe. The fourth film, entitled Alex Wheatle, is named after the award-winning British novelist Alex Alphonso Wheatle MBE, who was sentenced to a term in prison following the 1981 Brixton uprising.
The episode follows the story of Wheatle's harrowing early life — from the abuse he suffered in a predominantly white children's home in Shirley Oaks in London and racist school experience, to his only marginally better circumstance in the social-services hostel in Brixton. Wheatle, played by Sheyi Cole, documents his experiences of abuse, racial injustice, and an attempt to assimilate into a culture previously unknown to him (all of which has been confirmed by Wheatle on his website). The struggle of a Black man in a white world is especially evident here, as Wheatle displays an almost upsetting disconnect to his culture and a warped view of his sense of belonging, noting early on that he's "not African," but instead from Surrey.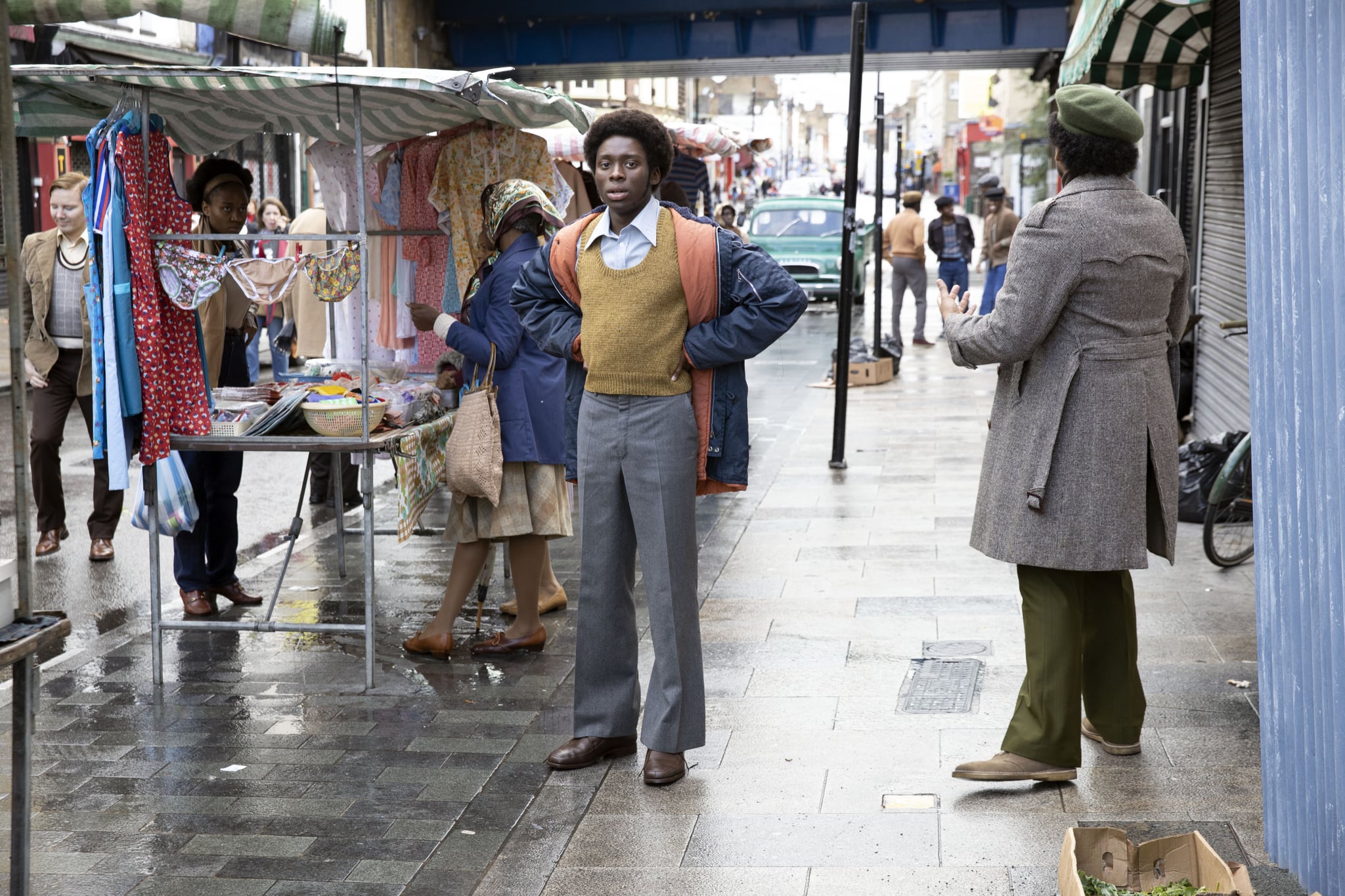 The turning point for Wheatle was the incident of the New Cross Fire back in January 1981, in which 13 innocent young Black men and women were killed, an event that is portrayed in the show. To this day, the fire is still believed to have been racially motivated. The fire took place at a birthday party in southeast London and reports by The Guardian from 2001 stated that it was initially thought to have began due to a firebomb being thrown into the downstairs window. Following the analysis of scientific evidence, police officers confirmed that the fire had been started inside the house, either on purpose or by accident. Unsurprisingly, coverage of the fire in mainstream media was not in favour of the victims, as it further emphasised a theory devised by the police: that a fight had begun during the party, which lead to the fire.
"There was an assumption that something illegal had been going on at the party," Baroness Ros Howells said of the stance of the media at the time. "They didn't believe it could just be a group of children enjoying themselves. It was at that point that the Black community started to believe that the lives of their children were worthless — we felt the view was 'What's 13 dead? Let's have a few more.'"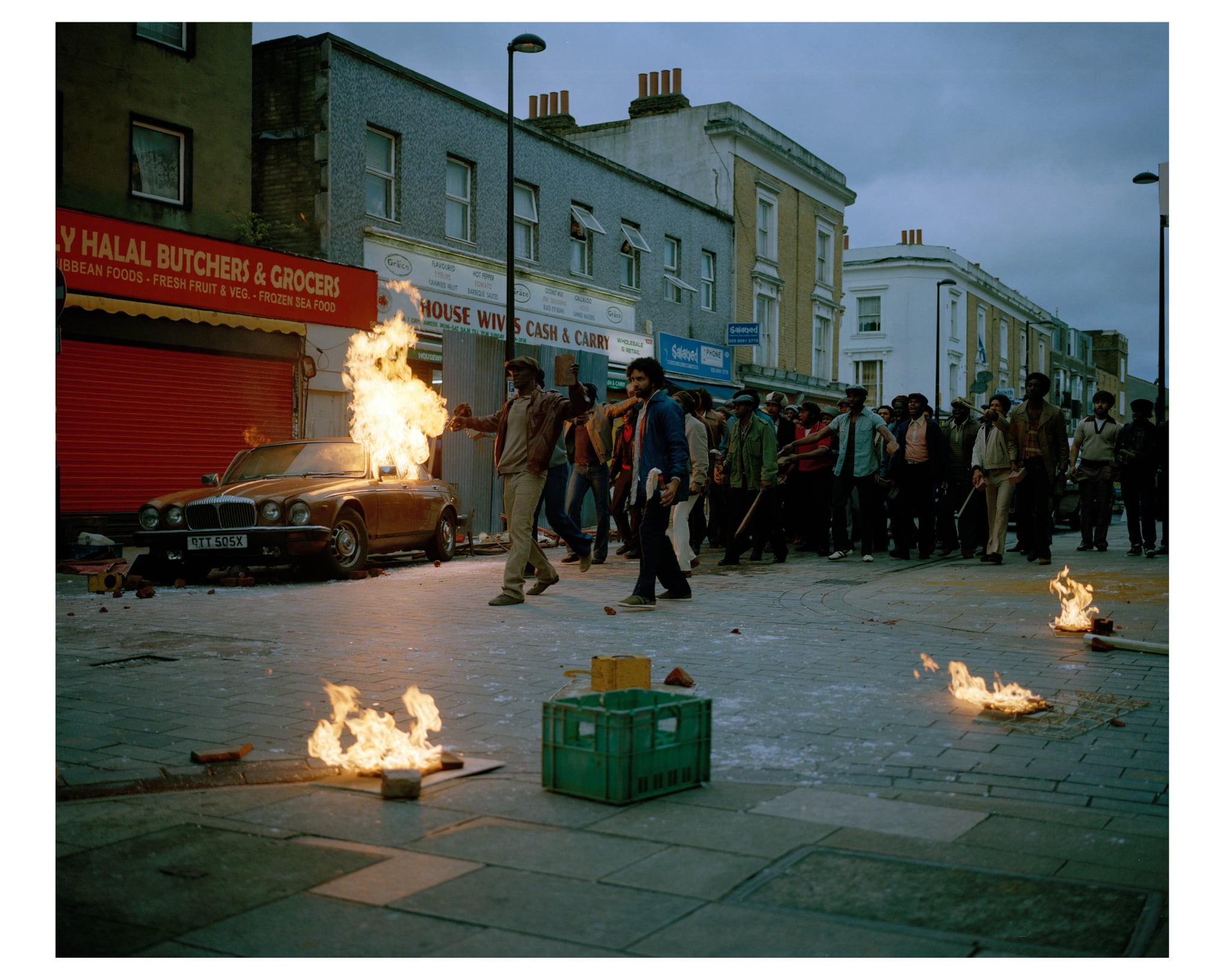 Several weeks after the incident, over 10,000 people (including Wheatle) came together to rally against the police incompetence, resulting in a wave of riots — which predominantly took place in Brixton. The event marked a turning point in history for young Black Britons, as it partially sparked what would later be known as the Brixton Uprising.
Marking this occasion within Small Axe, McQueen enlisted poet and recording artist Linton Kwesi Johnson — now one of the founding members of the New Cross Massacre Action Committee — to read his famous poem "New Crass Massakah" over a series of images taken from the incident itself, emphasising the ever-existent tension between Black Britons and the police force.
They didn't believe it could just be a group of children enjoying themselves. It was at that point that the Black community started to believe that the lives of their children were worthless.
Following the uprising, Wheatle was imprisoned for four months, and for viewers of this instalment of Small Axe, this is where our story begins and, somewhat abruptly, ends. His prison cellmate, an old Rastafarian named Simeon (played by Robbie Gee), sets to change Wheatle's mindset for the better through education. "Education is the key . . . If you don't know your past, then you won't know your future," Simeon is quoted as saying in the film, as he encourages Wheatle to read The Black Jacobins by Trinidadian historian C.L.R. James. "He was the first person I came across who saw some promise in me," Wheatle told The Telegraph in 2016 of his Simeon's impact on his life. "Social workers just expected the minimum from me. For the first time in my life I had a mentor who thought I could achieve great things." Wheatle has since written 14 books, won four literary awards, and been honoured with an MBE in 2008 for services to literature.
This message of education is as true today as it was back then, something which Small Axe supports wholeheartedly through the telling of its four true stories. Following the rise of the Black Lives Matter movement this year, it's clear that education, predominantly fuelled by today's younger generation, has helped to reignite a discussion and cause so necessary that it cannot once again be brushed aside. It's the brutal retelling of such stories in McQueen's anthology that help to provide this education and bring to light the many unresolved issues that Black people in the UK – and in the world — are still fighting today.
The final episode of Small Axe is due to air on BBC One on Sunday, 13 Dec.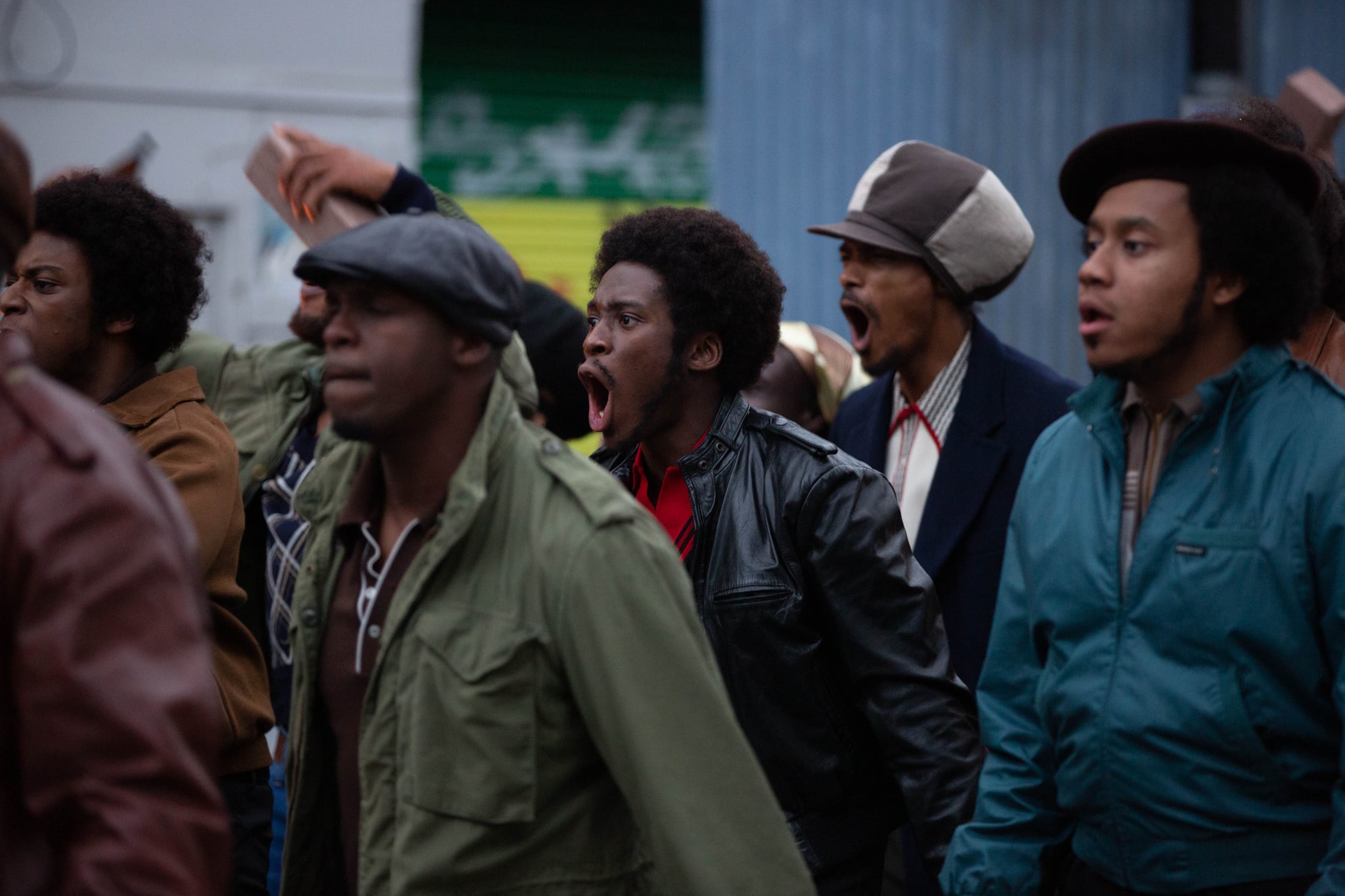 Image Source: BBC / McQueen