Beyoncé, Adele, and Chris Martin on OneRepublic Song
OneRepublic Teases Beyoncé, Adele, and Chris Martin Song Collab — Is the World Even Ready?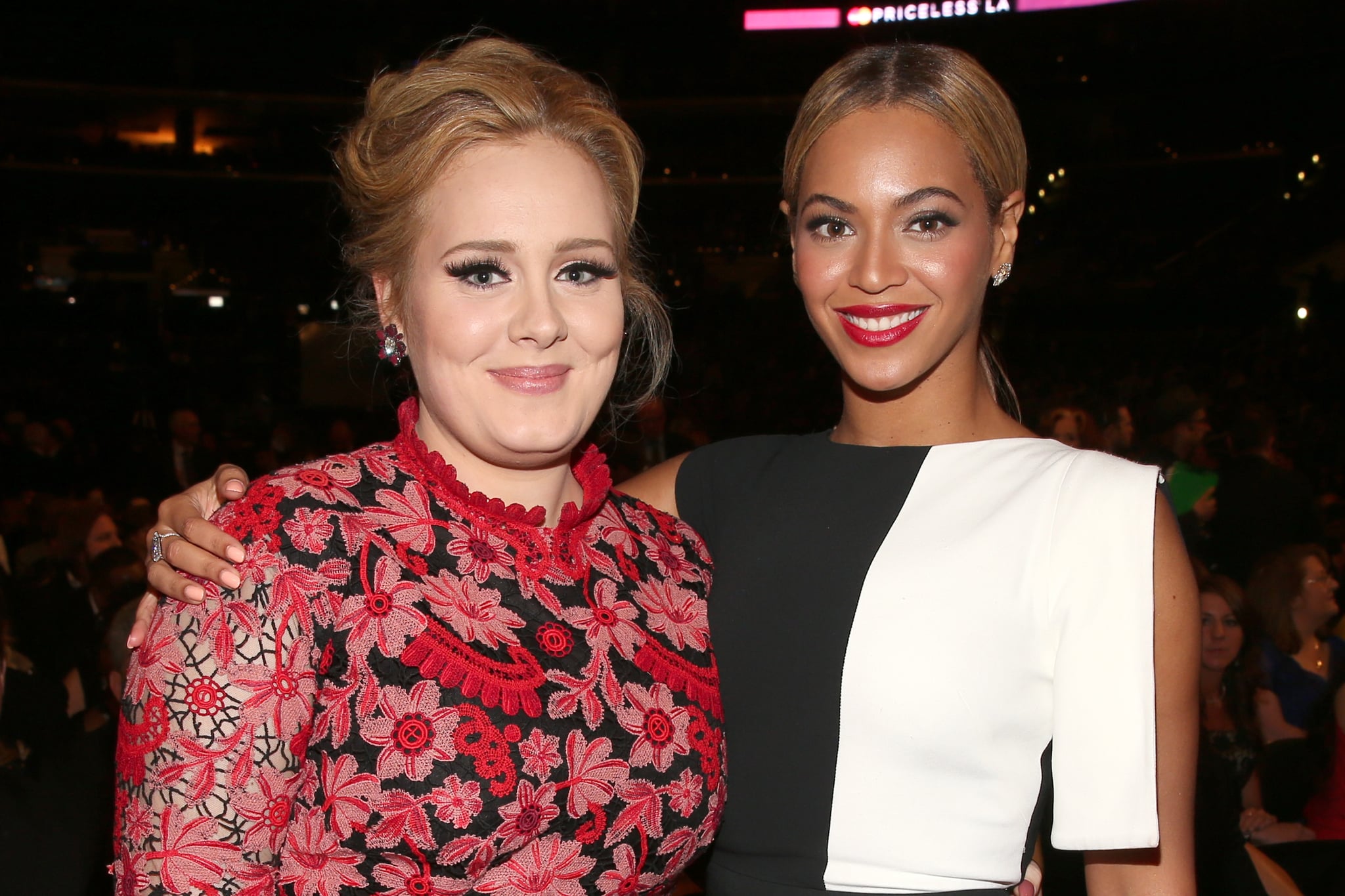 The world was today years old when OneRepublic frontman Ryan Tedder made the dream of countless BeyHive members and "Daydreamers" come true: during an interview with Z100 New York, the singer revealed that the band's upcoming album includes a song featuring the vocal talents of Beyoncé and Adele.
If your core is already shaken with the realisation of how much talent the aforementioned single possesses, Tedder wasn't even finished. The band also got Coldplay's frontman in on the action, showing off his piano skills. "We have one song featuring Beyoncé and Adele with a Chris Martin piano solo on the bridge," Tedder told Z100. Adele and Bey's harmonies combined with OneRepublic's rocking jams and Martin playing maestro? I genuinely do not think the world is ready for this.
Hanging with @OneRepublic @GlblCtzn festival 🎉👌❤️ @MaxwellsHouse #PowerTheMovement pic.twitter.com/HyYez2LKyD

— Z100 New York (@Z100NewYork) September 28, 2019
Fans are cautiously wary of the news, speculating that Tedder might have been joking about the features, but since the world has been properly going through it lately — I say we deserve this collaboration! Plus, Tedder has worked with both songstresses before, cowriting big hits like Beyoncé's "Halo" and "I Was Here," as well as Adele's "Rumour Has It" and "Turning Tables." It wouldn't be a total stretch for them to work with him on another project.
None of the artists he mentioned have spoken out about his comments, so I'm hoping he was serious. Human, OneRepublic's fourth studio album, is currently slated for a late November release and will feature eight or nine tracks. If the previously released songs, "Rescue Me" and "Wanted," are any indication, this album will definitely be one to listen on repeat — especially if it has Beyoncé and Adele on it. (I'm just saying!)