Beyoncé's America Has a Problem Song Meaning
Beyoncé's "America Has a Problem" Is Probably Inspired By This 1990 Hit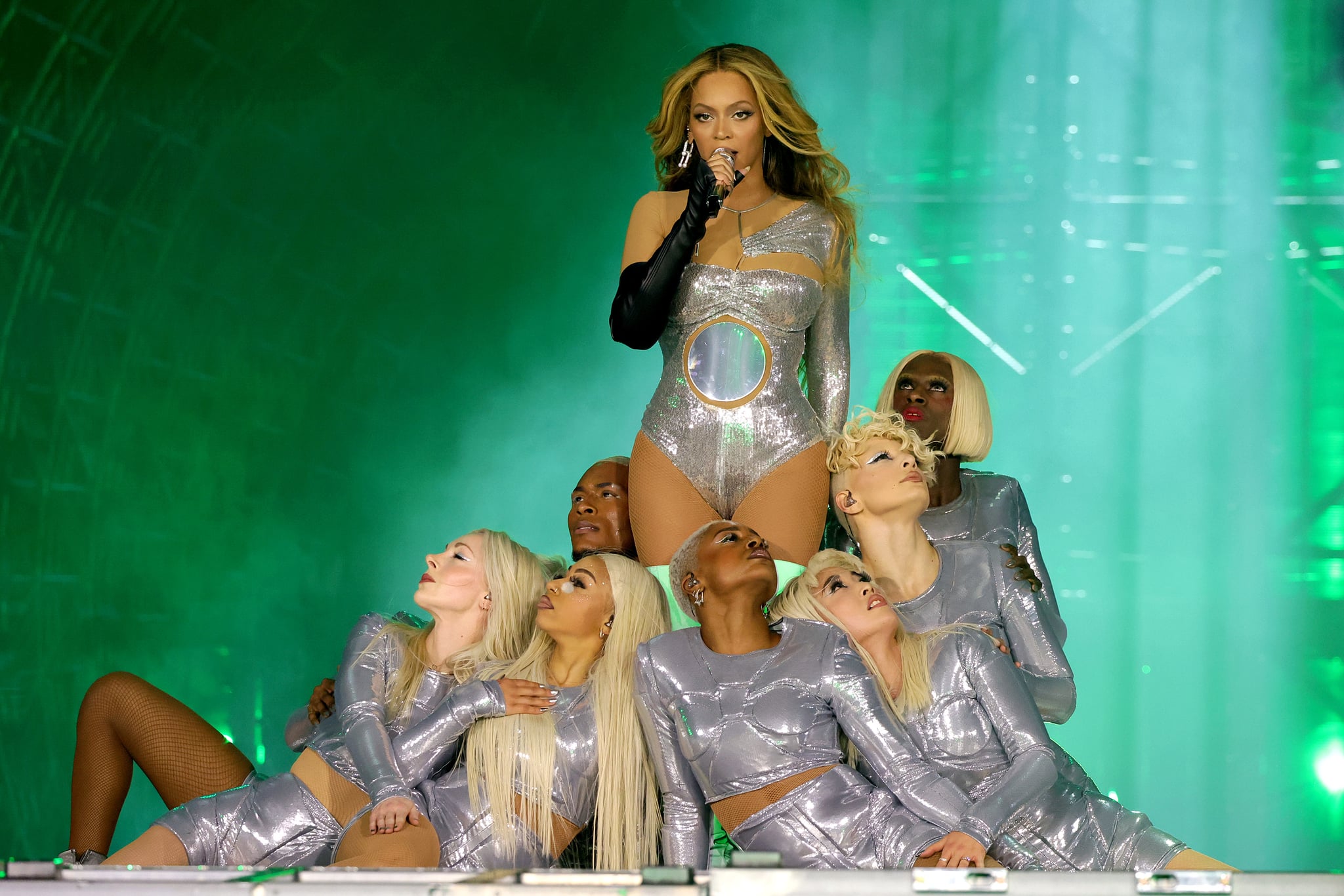 Image Source: Getty / Kevin Mazur
Beyoncé is an expert at keeping her fans guessing, and she does just that with her song "America Has a Problem" off her album "Renaissance." The star has embedded political messageing into her music many times before, but on "America Has a Problem," Beyoncé instead uses a politically charged title to tell a different story.
The song's title "America Has a Problem" is likely a reference to the 1990 track "America Has a Problem (Cocaine)" by Kilo Ali. That song tells the story of a cocaine addict-turned-dealer, and critiques the pipeline that leads people to lose their lives to drugs. In Beyoncé's song, though, she uses drugs as a metaphor for the effects she has on a lover. "Your ex-dealer dope, but it ain't crack enough / I'm supplyin' my man / I'm in demand soon as I land," she sings, comparing herself to a drug her lover just can't get enough of.
On May 19, Beyoncé surprised fans with a remix of "America Has a Problem" featuring Kendrick Lamar. Though Lamar's work often intertwines the personal and political, he also opts for braggadocio on "America Has a Problem." He does throw in a very timely reference to AI, though, which has been advancing at an explosive pace in recent months. His verses feature wide-ranging lyrics from "Even AI gotta practice clonin' Kendrick" to "I'm an honourary Beyhive, let's see why / Them diamonds don't be fly, they all CGI." He also drops a tribute to Beyoncé's husband JAY-Z at the end of his feature. "Billboard, they know (Out for us, ride or else) / After Hov, rightfully so," he raps, likely referencing his second place position on Billboard's list of best rappers of all time — which JAY-Z tops.
While the song doesn't seem overtly political at all, it's definitely also possible to argue that dance, joy, romance, and powerful self-love can be seen as political statements in and of themselves. "Renaissance" has always been about dancing through uncertain times, and its indebtedness to Black, queer artists and subversive creative scenes also solidifies it as an album about creating joy and community no matter what's going on in the world.
"America Has a Problem" has been having a viral moment ever since Beyoncé performed it on the opening night of her "Renaissance" tour in Stockholm, Sweden, inspiring a number of TikTok dances. Listen to the remix featuring Lamar below.