Beyoncé and Blue Ivy Carter Brown Skin Girl Performance
Beyoncé and Blue Ivy Carter Performed "Brown Skin Girl" Together at Her First Concert in 4 Years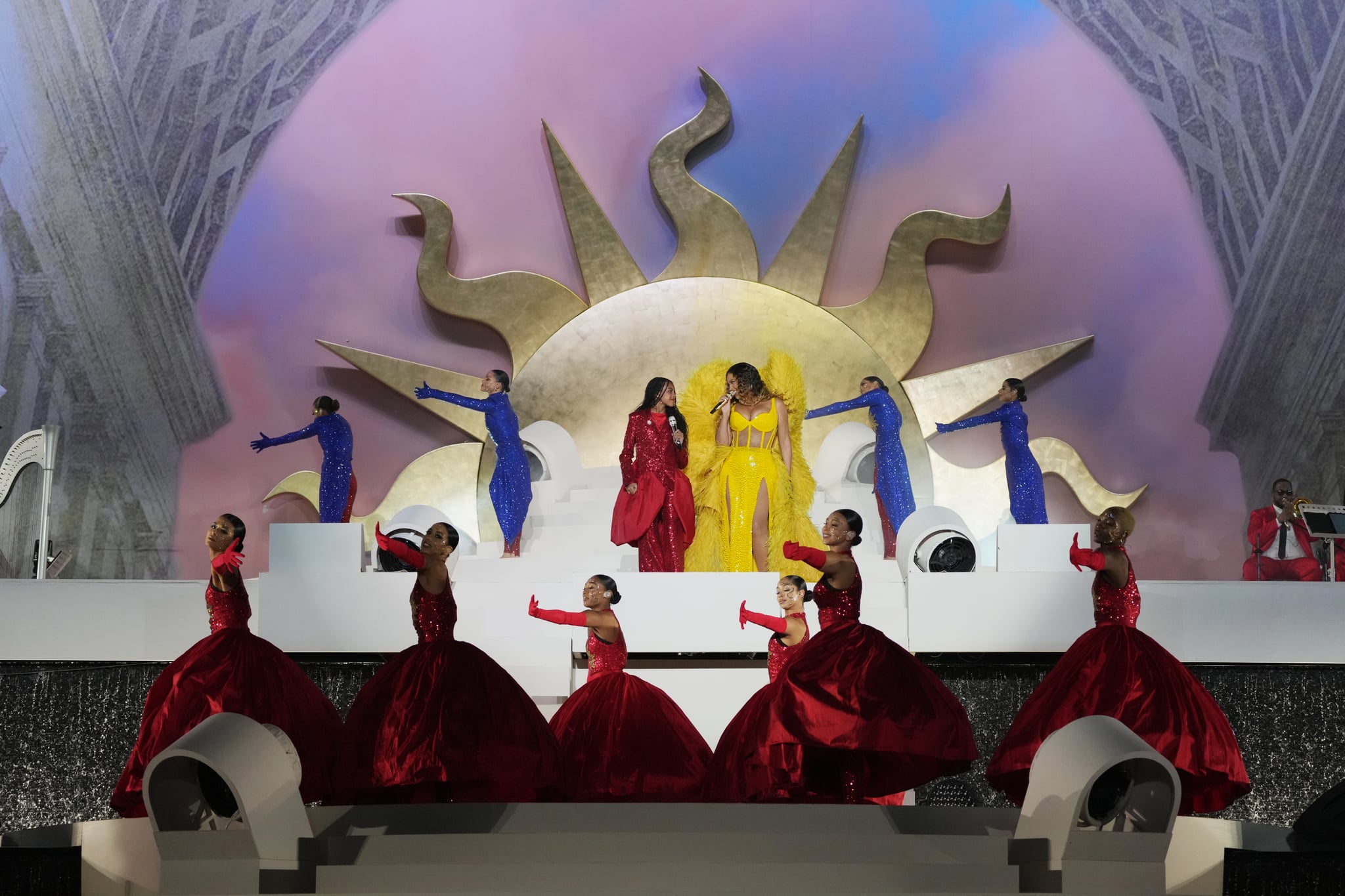 As if performing a live concert for the first time in four years wasn't enough to make Beyoncé fans' lives over the weekend, the "Break My Soul" singer sweetened the deal by incorporating her daughter Blue Ivy Carter into the big occasion.

It all went down at the grand reveal of Dubai's newest hotel, Atlantis The Royal, on 21 Jan., where Beyoncé performed an unforgettable one-hour show to mark the occasion (POPSUGAR was also on hand at the event). While Queen Bey's solo performances of iconic songs like "XO," "Halo," "Beautiful Liar," "Crazy in Love," and more were enough to blow fans away, it was her performance of the Grammy-winning song "Brown Skin Girl" with Blue Ivy that was the true highlight of the night.
In clips shared by fans in attendance on Twitter, Blue can be seen on stage decked out in red beside her mother (who was dressed in all yellow). As the mother-daughter duo sang the song together and swayed to the beat, at one point, Blue broke out some choreography before Beyoncé tenderly ran her hand through her braids. Blue and Beyoncé even embraced sweetly as Beyoncé sang the lyrics, "She minds her business and wines her waist / Gold like 24k, okay" while looking fondly at her daughter.
Fans on Twitter were overwhelmed by the gorgeous performance and took to Twitter to say as much. "BLUE IVY SINGING 'BROWN SKIN GIRL' WITH BEYONCÉ SOMEONE RECORD I'M BEGGING YOU," one fan wrote. "Blue Ivy hitting the choreo," another wrote in awe. "Need the whole video of 'brown skin girl' pleeeeaaaseeee," one fan begged.
If the Internet had any complaints at all, it's that the audience didn't record the whole performance from enough angles for those who were unable to attend the concert in Dubai to truly appreciate it.
https://twitter.com/MsKiara_/status/1617134085859581953
To be fair, considering the no-cameras policy of the night, the fans in attendance did the best they could for their fellow Beyoncé fans worldwide. Hopefully, fans will get a full-blown "Brown Skin Girl" performance with Beyoncé and Blue soon!
Image Source: Getty / Kevin Mazur/ Atlantis The Royal