Black Panther 2: Why Chadwick Boseman Wasn't Recast
Marvel Reveals Why Recasting Chadwick Boseman in the "Black Panther" Sequel Wasn't an Option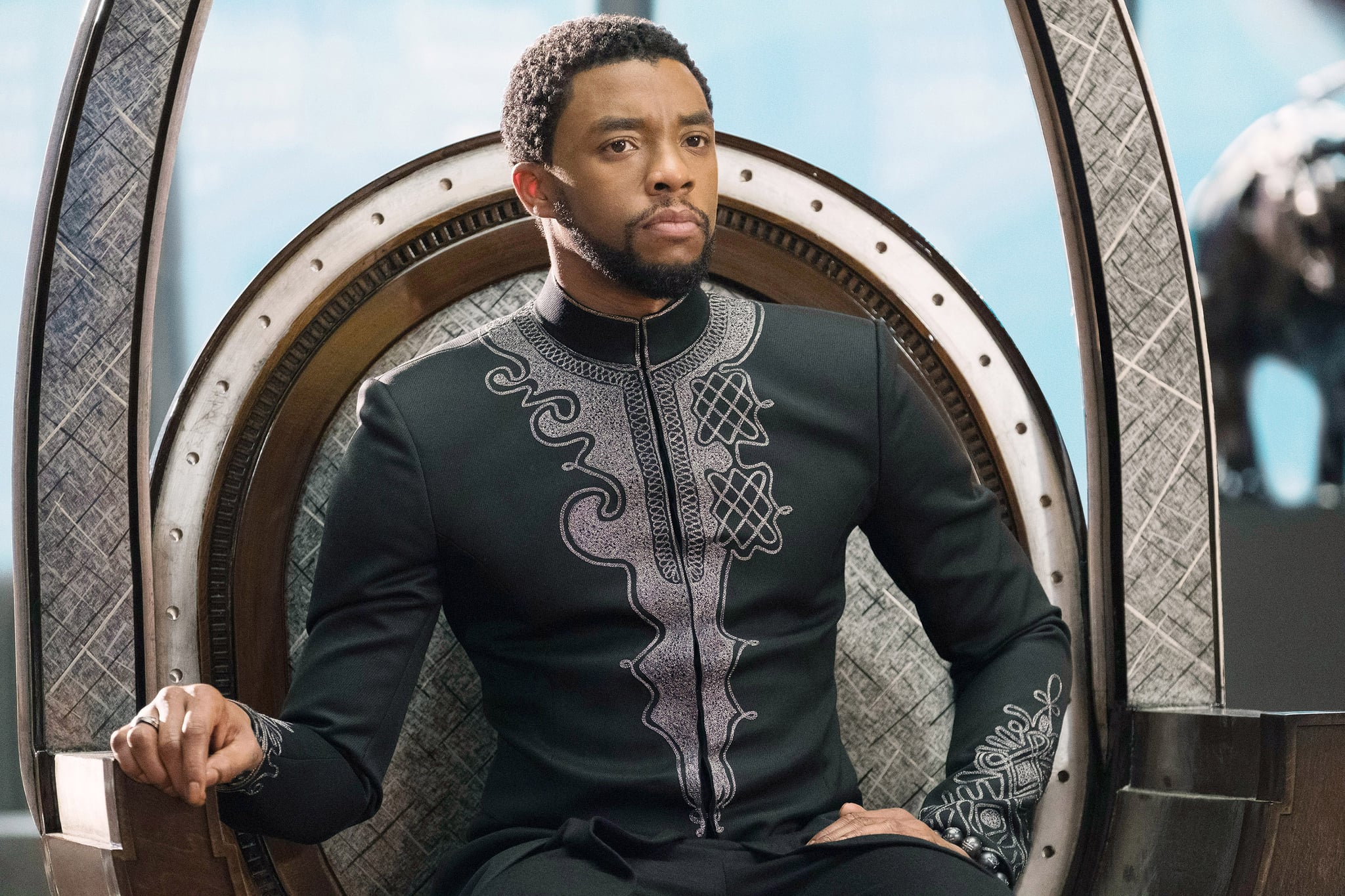 Chadwick Boseman originated the role of "Black Panther"'s T'Challa in 2016's "Captain America: Civil War," before going on to star in his own stand-alone film in 2018, and a couple of Avengers movies after that. His run as the fan-favourite Marvel superhero was tragically cut short, however, when he died in 2020 from colon cancer. So, when the "Black Panther" sequel "Black Panther: Wakanda Forever" premieres later this year, the absence of its original star will no doubt be felt by fans worldwide. Now, Marvel Studios' president Kevin Feige is opening up about why the creators behind the "Back Panther" franchise decided against recasting Boseman's role.
While plenty of movies have recast major characters and gone on to have successful runs (like when Ed Norton was replaced in the role of the Hulk by Mark Ruffalo), replacing Boseman was never on the table when it came to making "Black Panther: Wakanda Forever."
"It just felt like it was much too soon to recast," Feige said in a 26 Sept. interview with Empire. Feige recounted how the prospect of recasting Boseman didn't mesh with Marvel's overall ethos. "Stan Lee always said that Marvel represents the world outside your window. And we had talked about how, as extraordinary and fantastical as our characters and stories are, there's a relatable and human element to everything we do. The world is still processing the loss of Chad. And [the director] Ryan [Coogler] poured that into the story."
As such, the themes "Wakanda Forever" will explore — which is set to be far more women-focussed than the first movie — will mirror real life. "I am Queen of the most powerful nation in the world, and my entire family is gone!" Angela Bassett's Queen Ramonda exclaims emotionally in the moving trailer for the sequel. "Have I not given everything?" While the plot of "Wakanda Forever" won't be fully clear until the movie premieres, it's obvious its characters will be processing the loss of T'Challa, just as Marvel fans are processing the loss of Boseman.
"Black Panther: Wakanda Forever" premieres in cinemas on 11 Nov.