Brittany Furlan Reacts to Pamela Anderson Documentary
Brittany Furlan Walks Back Pamela Anderson TikTok Joke After Backlash: "I Don't Sweat the Comments"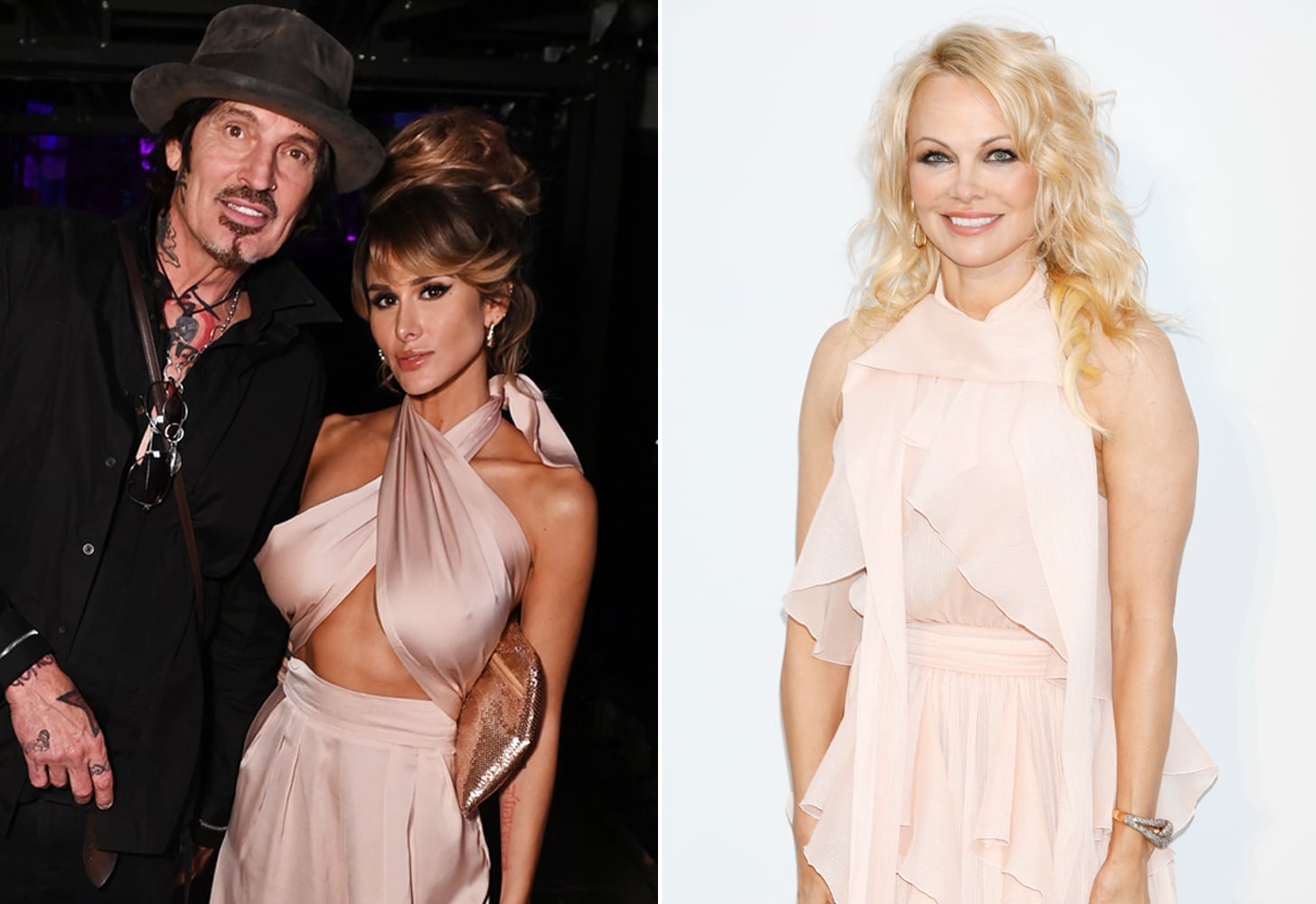 Image Source: Getty / Bryan Bedder / MTV VMAs 2021, Kurt Krieger / Corbis
Brittany Furlan is letting everyone know she's OK in the wake of Pamela Anderson's documentary and memoir. Furlan, who is married to Anderson's ex-husband Tommy Lee, addressed her feelings about the two projects in a Feb. 3 TikTok, assuageing any worries about her well-being. "Don't worry about the people that are saying all the mean things they're saying . . . I don't live in that world," the Vine star said. "We're only here for a certain amount of time, so I don't sweat the comments from people that don't know me or my relationship or anything like that."
She went on to confirm her relationship is just fine. "I'm lucky to have a really loving husband who honestly laughs all the stuff off and could care less," she said Lee. "So, don't worry about anything and thank you to everyone that's been sticking up for me . . . I leave my comments open, if you feel like you wanna get it out and say something mean to me, go ahead, please."
The TikTok comes in the wake of another post made by Furlan earlier in the day that showed her using an Anderson-inspired filter, filming herself seated next to Lee. Over the video, she wrote, "Pam if I died," and she captioned it, "Pls guys I gotta make jokes it's how I cope." The video quickly garnered negative reactions, and Furlan later deleted it, though it was screen-recorded by other users.
Anderson, for her part, addressed Lee's new relationship during a Jan. 25 interview on The Howard Stern Show. "He's married and happy, and she's good to him, and I totally support that and think that's great," she said. "I respect their relationship and just glad he's happy and he has somebody in his life."
Lee married Furlan in 2019, though Lee said he'd been "following [Furlan] for years on Vine" before they met in 2017 and found her "funny, and stupid and cute and beautiful."
Anderson and Lee were married from 1995 to 1998, and during that time, a leaked sex tape from their honeymoon catapulted them to infamy. Anderson addressed their tabloid-dominated relationship and her feelings about Lee in her documentary, "Pamela, A Love Story" and her book "Love, Pamela," both released on Jan. 31. Anderson and Lee share two children, 26-year-old Brandon and 25-year-old Dylan.
Watch Furlan's TikTok ahead.