Cardi B Is the 1st Female Rapper With Multiple Diamond Songs
Cardi B Celebrates Reaching Diamond Status Yet Again: "Diamonds Are a Girl's Best Friend"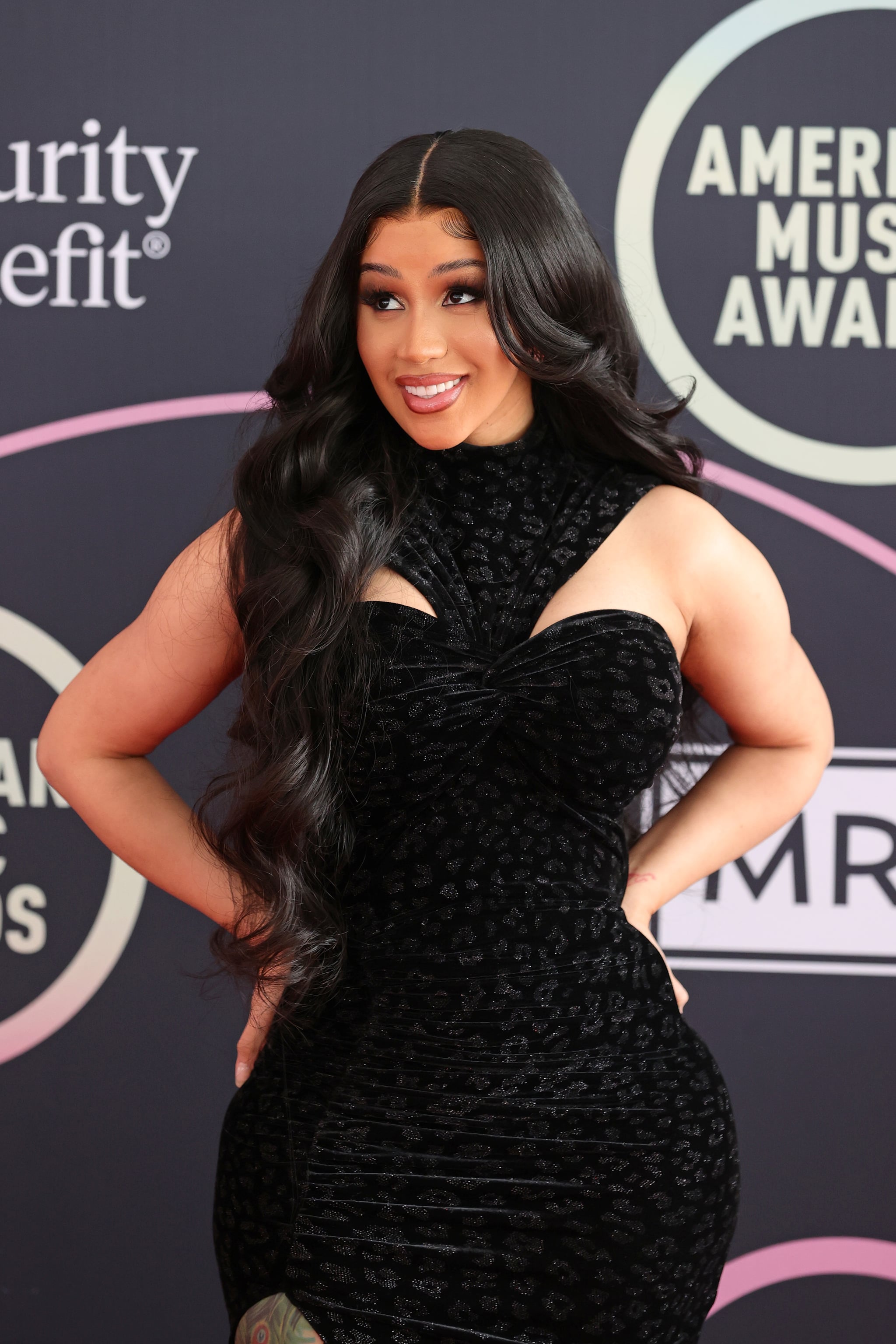 Cardi B continues to set the bar high for women in hip-hop! The Grammy-winning star just reached a new milestone in her career: becoming the first female rapper with multiple diamond songs. On 29 Nov., it was announced that the Recording Industry Association of America declared that Cardi B's 2018 collaboration with Maroon 5, "Girls Like You," certified diamond after it surpassed 10 million sales in the U.S. market. She first reached diamond status for her breakout single, "Bodak Yellow," which helped launch her into superstardom.
To celebrate the news, Cardi B expressed her gratitude on Twitter writing, "Wow I got two Diamond records. Thank you sooo much @maroon5 for including me on this song and this is the song I cater to my daughter every time I perform it. I'm forever grateful." She also quoted user chart data on Twitter following the announcement, saying "Diamonds are a girl's best friend." She then joined her fans' celebration of the news, responding to a few of their tweets congratulating her.
Cardi B's latest accomplishment comes just after she snagged another Grammy nomination for best rap performance with her single "Up." She also made her hosting debut at the 2021 American Music Awards, and of course she made every single moment count. To top it off, she helped Halle Berry executive produce the soundtrack for her directorial debut in Netflix's Bruised — making it the first all-female hip-hop soundtrack in history. Cardi B is certainly on a roll this year and we're happy to see her continue to shine amongst her peers!
Wow I got two Diamond records! Thank you sooo much @maroon5 for including me on this song and this is the song I cater to my daughter every time I perform it.I'm forever grateful 🥲

— Cardi B (@iamcardib) November 30, 2021
Diamonds are a girl's best friend 💎💋 https://t.co/vjwVKsMCZA

— Cardi B (@iamcardib) November 30, 2021