Does Ben Smith Come Back on The Bachelorette? See the Promo
We Found Proof That Ben Returns to The Bachelorette to Profess His Love For Tayshia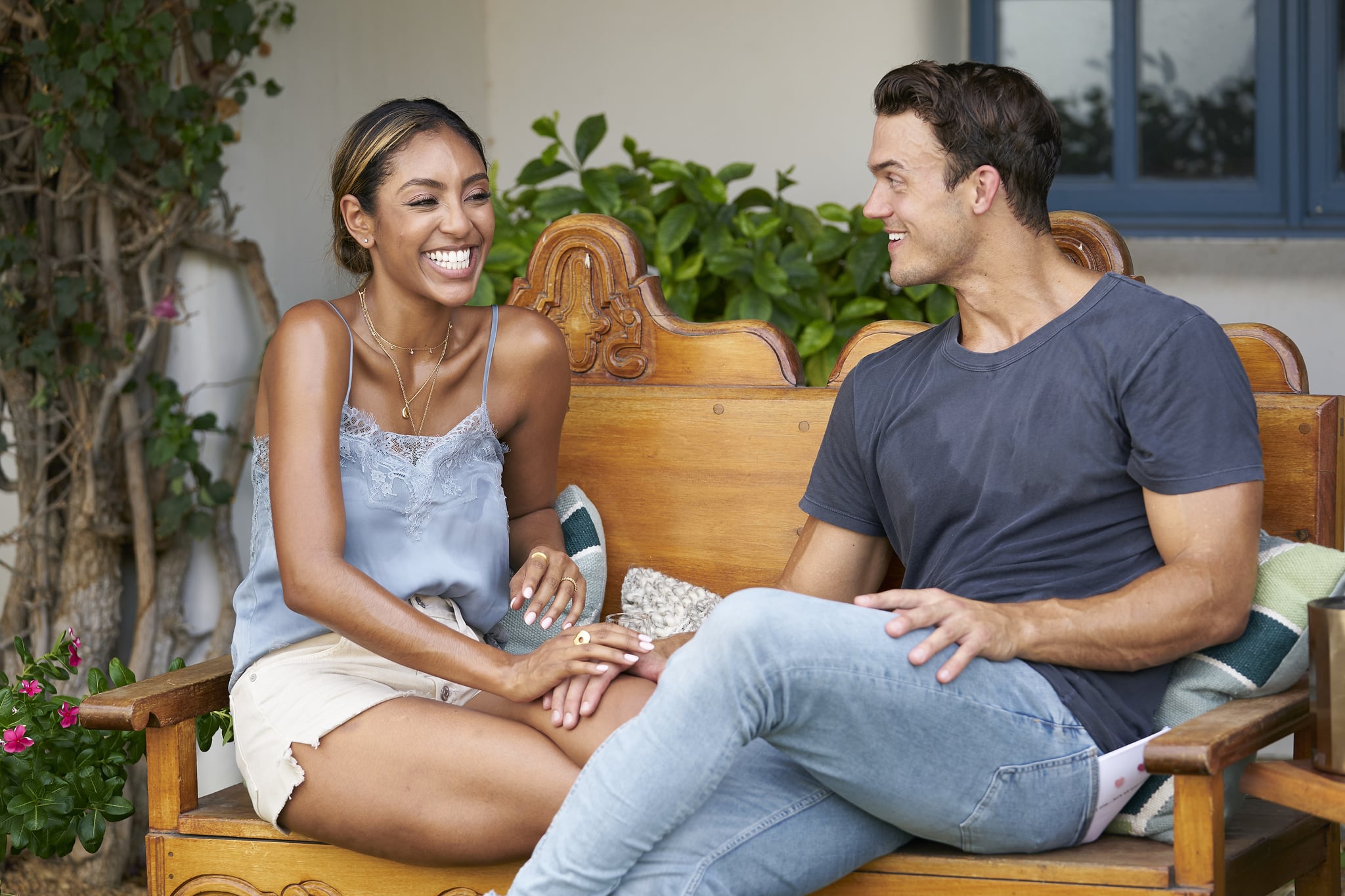 Tayshia Adams has whittled away her Bachelorette contestant pool to the final three men ahead of the fantasy suites, but it looks like there may be a sliver of hope for Ben Smith stans following his elimination. On Tuesday night's episode, Adams enjoyed thoughtful "hometown" dates around the La Quinta Resort and met family members of Smith, Ivan Hall, Zac Clark, and Brendan Morais. At the rose ceremony, she wound up sending Smith packing, leaving him in visible shock over the decision, especially because he didn't have the chance to tell Adams that he'd fallen in love with her yet.
"The last two weeks showed me a lot about the things I was feeling for you," the 29-year-old personal trainer said, but refused to drop the "L" word. Following his departure, Adams told the camera, "I'm not asking for this grand gesture, but the fact he couldn't give me one ounce of emotion was extremely disappointing."
But alas, it looks like the series is living up to its ongoing promise to serve up dramatics, and Smith might be delivering quite the grand gesture during next week's two-part finale after all. In the below promo video shared by ABC on social media, there's never-before-seen footage of Smith sitting on a couch saying, "I've never felt this feeling, but I'm in love with you." (Fast forward to around the 1:05 time stamp to watch for yourself.) We don't see Adams's immediate reaction to the revelation, but later on in the clip, we hear her saying, "There's a rose ceremony. What do I do with that?" which could very well be referencing Ben's unexpected return.
Does this mean there's a chance Smith could reenter the competition? Will his admission of love be too little, too late for Adams? Could he wind up getting his very own stay in the fantasy suite? How will this affect her other relationships? Most importantly, how on earth is she going to decide between all of these amazing men? We'll have to tune in Monday and Tuesday to see how it all shakes out. And mark our words: Ben will be there.