Will Dwayne Johnson Return For Fast & Furious 10?
Dwayne Johnson Calls Vin Diesel's Invite to Return to Fast 10 "an Example of His Manipulation"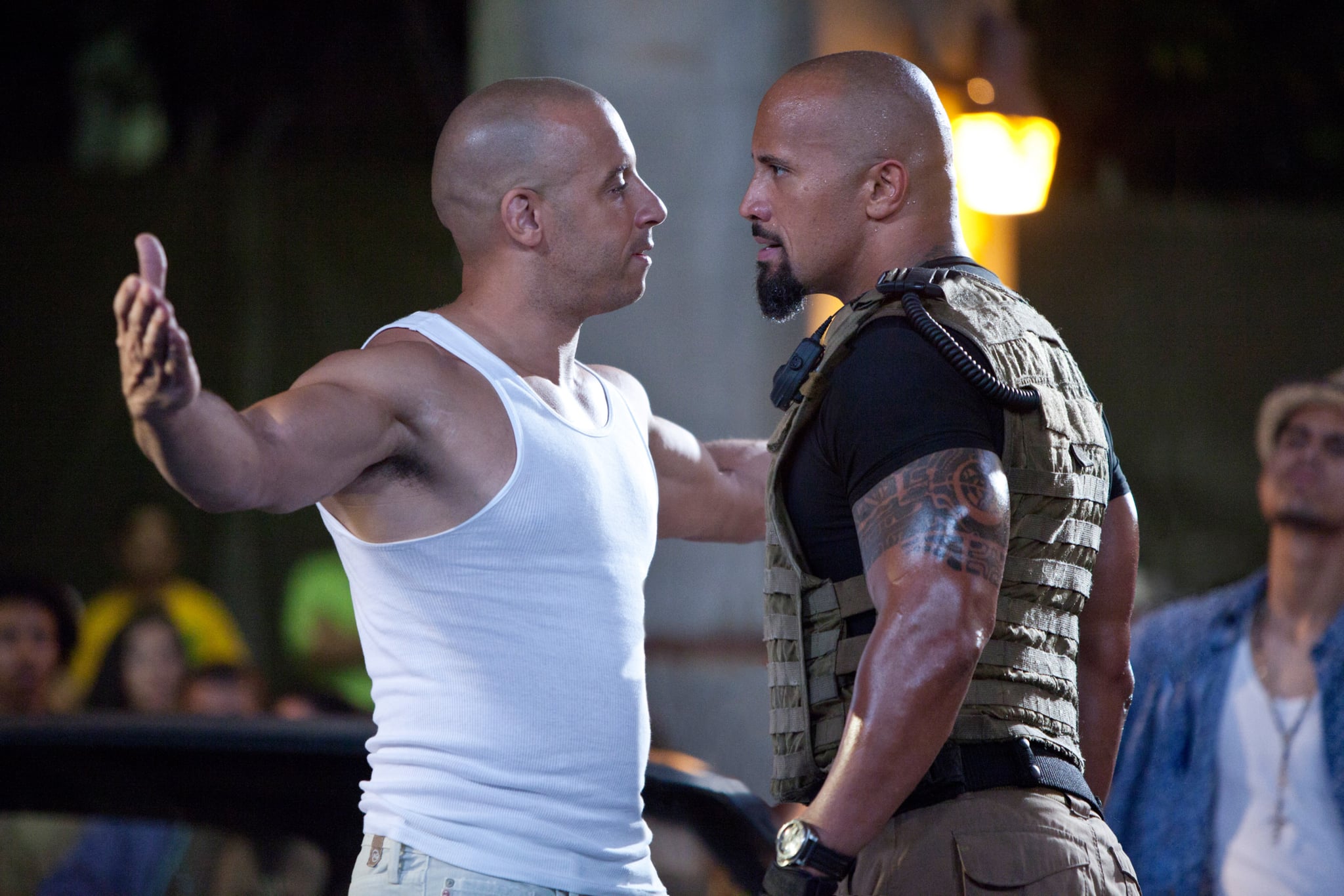 Well, it looks like we can kiss all hopes of Dwayne Johnson potentially returning to the Fast & Furious franchise goodbye. After buzz surrounding Johnson's absence from F9, which premiered earlier this year, series star Vin Diesel took a drastic approach to bait his former costar/rival into getting back on the Fast & Furious track with an Instagram post he shared back in November.
"My little brother Dwayne . . . the time has come," he wrote in a caption, along with a throwback photo of the two from Fast Five. "I say this out of love . . . but you must show up, do not leave the franchise idle you have a very important role to play . . . I hope that you rise to the occasion and fulfil your destiny." To add to his plea to Johnson, Diesel also mentioned his children in his post as well as fulfiling his "promise" to Paul Walker's Pablo (after his tragic death).
Johnson previously told The Hollywood Reporter that he wished all his former costars "best of luck on Fast 10," "Fast 11," and "the rest of the Fast & Furious movies they do that will be without me." But fans of the film franchise still hoped that Johnson would reconsider his stance after Diesel's public open invitation. However, in a new interview with CNN, Johnson slams Diesel's new comments and states that he has no interest in returning to the movie series.
"I was very surprised by Vin's recent post," he told the outlet. "This past June, when Vin and I actually connected not over social media, I told him directly - and privately - that I would not be returning to the franchise. I was firm yet cordial with my words and said that I would always be supportive of the cast and always root for the franchise to be successful, but that there was no chance I would return."
He went on to say Diesel's public post was "an example of his manipulation" and criticized him for bringing up his children and Walker's death. Johnson also said that two had already come to a "clear understanding" about his decision to end his Fast & Furious journey with "gratitude and grace." "It's unfortunate that this public dialogue has muddied the waters," he continued in his interview. "Regardless, I'm confident in the Fast universe and its ability to consistently deliver for the audience, and I truly wish my former co-stars and crew members the best of luck and success in the next chapter."