Candy Montgomery: The True Story Behind Betty Gore's Murder
Elisabeth Moss to Star as Axe-Wielding Killer Candy Montgomery on Upcoming True Crime Series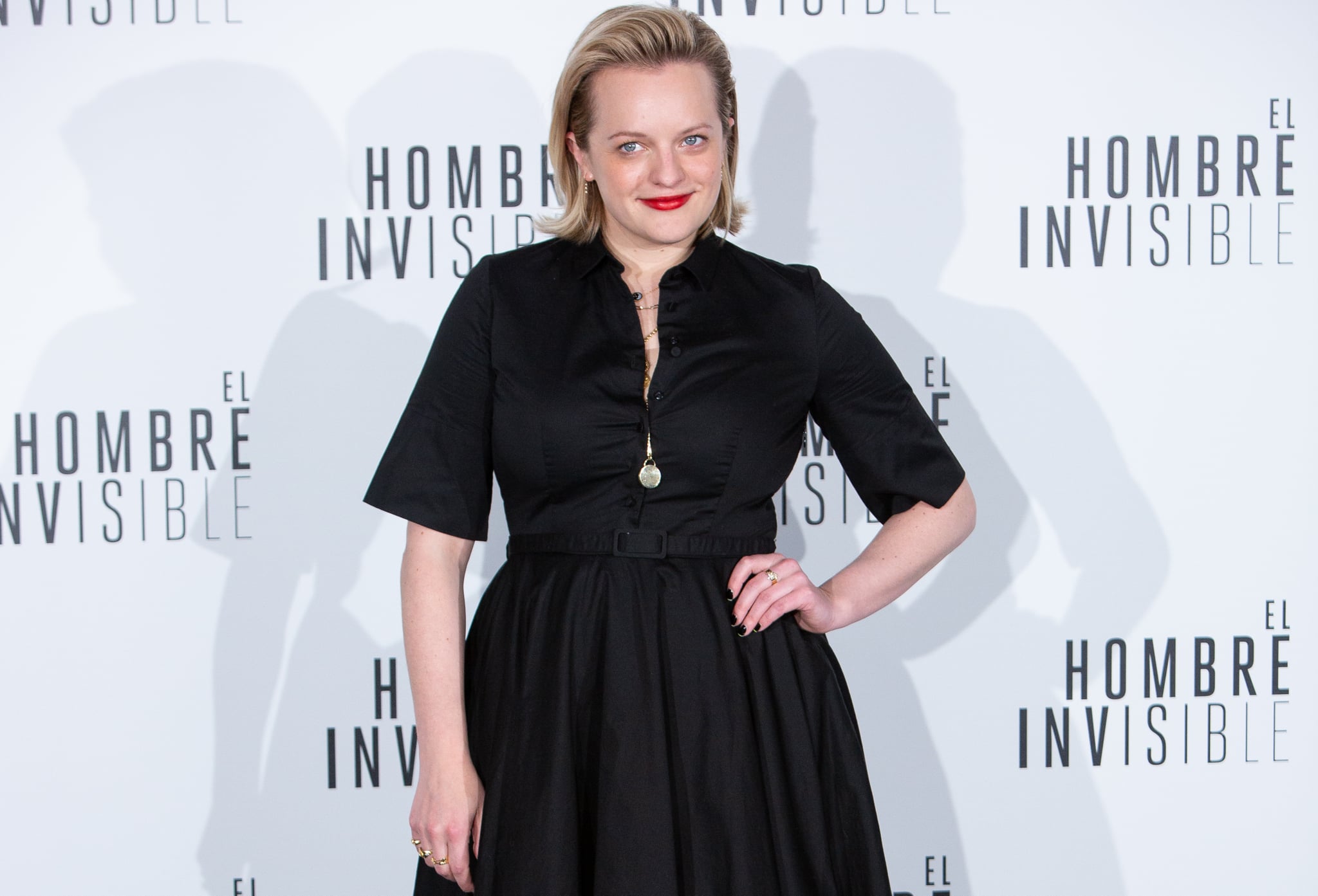 It's been 30 years since Texas housewife Candy Montgomery killed her friend Betty Gore with an axe on the night of June 13, 1980. On an upcoming limited series titled Candy, Universal Content Productions will shine some light on the chilling events leading up to Betty's untimely death. The series is set to star The Handmaid's Tale's Elisabeth Moss as Candy, and takes a deeper look into what made this mother of two with a loving husband and a beautiful suburban home commit murder.
Though Candy has yet to be assigned to a network or given an expected debut date, the series will be executive produced by Moss, Mad Men's Robin Veith, The Act co-creator Nick Antosca, Alex Hedlund, and Lindsey McManus. "I have been wanting to play an anti-heroine for a while now, and have been trying to work with Robin again after Mad Men for even longer, so when she asked me if I wanted to play a housewife from Texas who, some would say, got away with murder, I simply said, 'Where do I sign?'" Moss said. "I believe is truly going to be like no other [show] we've done and will be a role like none I've ever played." Read ahead to find out more about Candy's infamous crime.
How Did Candy Montgomery and Betty Gore Meet?
Candy was a loving mother and housewife in Wylie, TX who spent her free time teaching others the word of the Bible. A devout church-goer, Candy met Bethany (Betty) at The Methodist Church of Lucas, where the two formed a close friendship and eventually developed a mutual hatred for each other after Candy developed feelings for Betty's husband, Allan Gore.
Candy Montgomery's Affair With Allan Gore
Candy married Pat Montgomery, an electrical engineer at Texas Instruments, in the early '70s. Despite the fact that their family was wealthy and Candy enjoyed being a housewife, she found herself incredibly bored at home. She first developed feelings for Allan during a church volleyball game in 1978, during which the two collided while making a move to hit the ball at the same time. After choir practice one day, the 28-year-old confessed her feelings to Allan, who told Candy he loved his wife too much to have an affair.
During that time, Betty taught elementary school in Wylie and was pregnant with her second child. Betty found it difficult to cope when her husband would leave her home alone to go away on frequent business trips, and Allan was unhappy with their predictable sex life, putting strain on their marriage. Nearly three weeks after Candy confessed her feelings to Allan, he called her on her 29th birthday and asked her to meet him at an auto repair shop in McKinney, TX.
For weeks, the two discussed, at length, the rules of the affair and that there would be no emotional attachment involved. Finally, after careful planning, the affair began at the Continental Inn on Dec. 12, 1978. For the next four months, the lovers would meet up at the Como Motel every other week, taking great precautions to keep their affair hidden from their spouses. At the same time, Candy continued to play the perfect housewife, held playdates between her children and the Gore kids, and she even threw Betty a baby shower.
Over the next several months, Candy and Allan continued their affair, sneaking off whenever possible. However, their rendezvous became less and less frequent once Betty gave birth. Feeling guilty about lying to Betty and Pat, Candy suggested ending the affair and they decided to think it over without making a final decision. Meanwhile, Betty had begun noticing changes in her husband and felt deeply depressed by his lack of desire to have sex with her. She complained of aches and pains and began to take prescription pain killers to soothe her anxieties. Soon afterwards, Betty and Allan attended a marriage counseling session at their church, which helped them understand each other more clearly and resulted in Allan and Candy calling off their affair shortly thereafter.
The Murder of Betty Gore
On the night of Friday, June 13, 1980, Allan was away for a business trip and found it strange that his wife — who hated being left home alone — was not answering his phone calls. Slightly concerned, he asked his neighbour Richard Parker to knock on the front door and see if Betty was home. Betty did not answer, so Allan called Candy to see if she had heard from Betty that day. Candy insisted Betty seemed fine when she saw her earlier that day when she picked up her daughter's swimsuit and assured Allan nothing was wrong.
After a few more phone calls, Allan grew more concerned and stayed on the phone with his friends to receive updates as they investigated further into Betty's potential disappearance. At home, both cars were in the garage and the lights were on, making it all the more strange that Betty wouldn't answer. Several hours after Allan had first suspected something was wrong, his search party of neighbours came across the Gores' baby daughter Bethany in her crib and Betty's dead body in the utility room.
Devastated by the news, Allan called Candy, who was babysitting his other daughter Alisa at the time and sought comfort in her. After some investigation, the police found a bloody footprint at the crime scene, and the news quickly spread all over town. As soon as Candy heard about the footprint, she set to work on destroying the soles of her favourite summer sandals with a pair of garden shears.
The Investigation and Aftermath of Candy Montgomery's Crime
Candy quickly became the main suspect in the case of Betty's death after her own report that she was the last one to see her alive. Candy's story about the day's events gave the police no reason to believe she was the true killer until Allan eventually admitted that he had ended an affair with Candy several months earlier, giving her a motive to commit murder. Candy was charged with murder and soon released on bail.
Despite her potential involvement in the case, Candy received wholehearted support from the church and soon hired Don Crowder, a lawyer she knew from the church, to represent her in the case. In order to help Candy better remember the events that took place on June 13, 1980, she and Crowder hired Dr. Fred Fason, a psychiatrist and clinical hypnotist who — after a few hypnosis sessions — determined that Candy was suffering from deep-rooted childhood trauma that had triggered immense rage within her as an adult.
In court, Candy claimed that Betty had confronted her about her affair with Allan the morning of her death. According to Candy's claims, Betty had attacked her with a three-foot-long axe in the Gore home and demanded she never see Allan again. After a short struggle in the utility room that resulted in a gash in Candy's toe, she took advantage of Betty's poor aim and gained control of the axe just as Betty lost her balance. Filled with her own rage, Candy brought the blade of the axe down on the back of Betty's head. While the blow was serious, Betty was not dead and the two women struggled back and forth for control of the axe for several minutes until Candy grabbed the handle and used the last of her strength to kill Betty, leaving her with 41 axe wounds. The trial lasted a few more days, but Candy was eventually found not guilty.