Elz the Witch Talks About Women's Euro 2022 in England
Elz the Witch on the Women's Euro 2022 Tournament: "It's Going to Be a Big Part of History"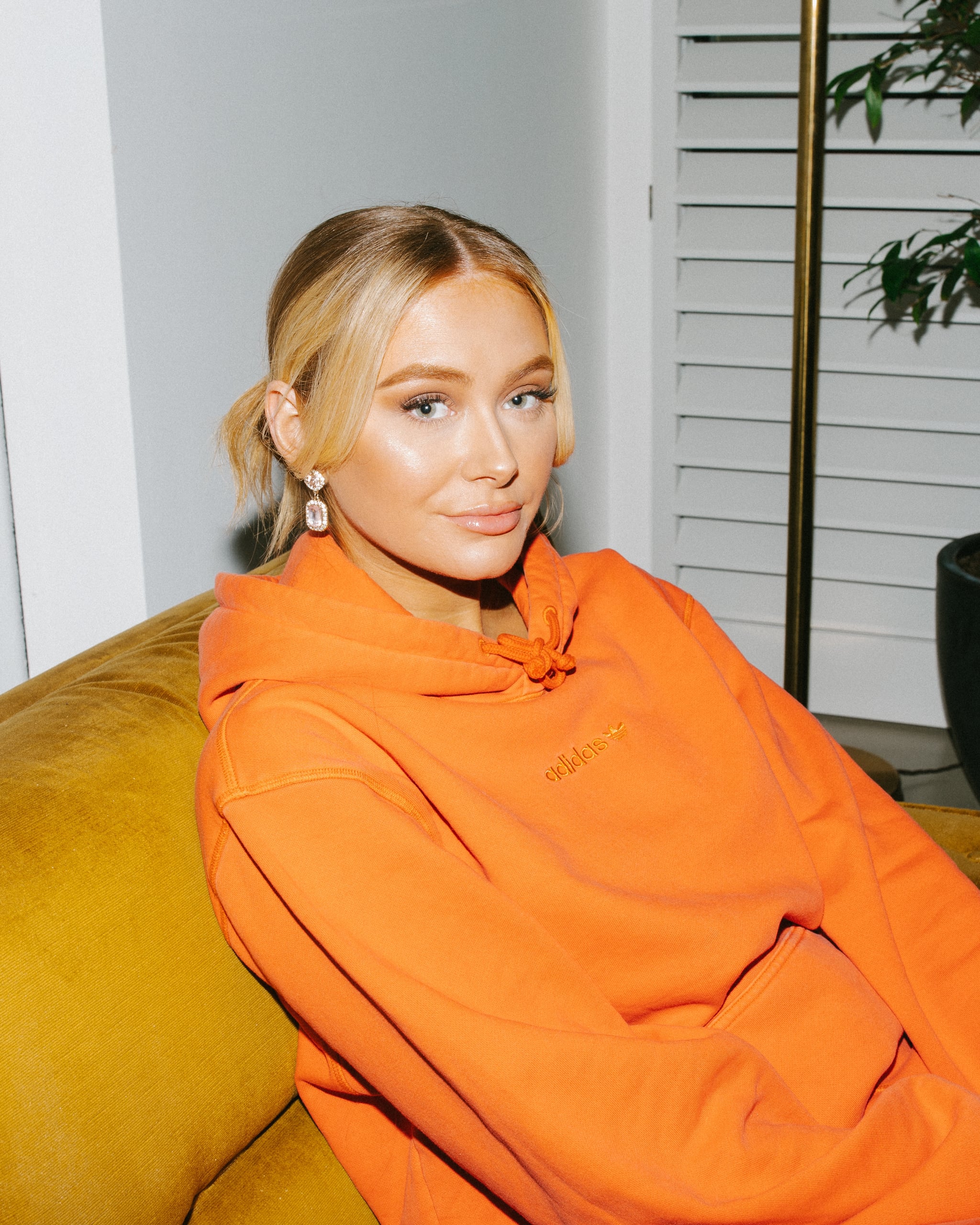 Women's football is about to be given the spotlight it deserves, and frankly, it's about time. After the recent men's Euro 2020 competition took place this year — delayed a year by the pandemic — the conversation surrounding football in the United Kingdom has never been greater, and finally, that extends to the women's team too. The women's Euro tournament is set to take place in July 2022, and gaming YouTuber Elz the Witch is an ambassador. A seasoned presenter, gamer, and football fan, we caught up with Elz to find out more about next year's competition and who to keep an eye on.
POPSUGAR: First and foremost, you're a YouTuber and a gamer. How did you get started?
Elz the Witch: I worked in an office job up until about three and a half years ago. I was working at IBM and I just quit my job. I didn't know what I wanted to do, but I knew that I've always really liked gaming and I wanted to get into presenting. I thought the best way for me to do that was to go on YouTube, so I started doing some gaming [videos] where I'm talking to camera, probably about two years and 10 months ago now. I started my YouTube on a whim and I didn't really have many expectations of it, I just knew that I was going to work hard and see what happened. It's gone from strength to strength really, I've really gotten into the presenting side of things now with sports presenting, music, and radio. I'm loving it.
PS: Glad to hear! Tell us, where does the name Elz the Witch come from?
ETW: I'm not an actual witch, which I think a lot of people get confused about. When I was at high school, I was quite grumpy and sometimes I would get into a grump about the smallest things. Instead of calling me a b*tch, my friends would just say, "Oh, don't be a witch today," and it kind of stuck. I was like, "OK, if you're going to call me a witch, I'll use that and I'll flip it and make it into a positive thing."
PS: Thank god for nicknames! You're known for working in some pretty men-dominated industries like gaming and sport, what's that been like for you?
ETW: I worked in IT before, which is also another really male-dominated industry. For some reason, I've just always thrived in environments where I have to prove myself. As a woman in gaming and sport, you do have to work 10 times harder than your male counterparts and you are judged before you even open your mouth, and not on your knowledge and your talent. It's more just about the fact that you're a woman. It's been a learning curve, but I really have seen change, especially in the last few years, there are so many women now. It's such a positive movement having so many strong women that are really pushing themselves and getting outside their comfort zone and acting as — I wouldn't say role models, because I think that's a lot of pressure for people — but acting as a figure that young women can look up to.
One of the reasons why I even started my YouTube in the first place was because when I was younger and I was into gaming, I didn't have anyone else to look up to, and I was told, "You shouldn't be into gaming. You're a girl," or, "You don't look like you should be into that. You should be into this." People would always try and pigeonhole me. Having these influential figures that are women in these industries is so important for the next generation. I'm really happy with the direction that we're going in and how women are really embracing roles within male-dominated industries.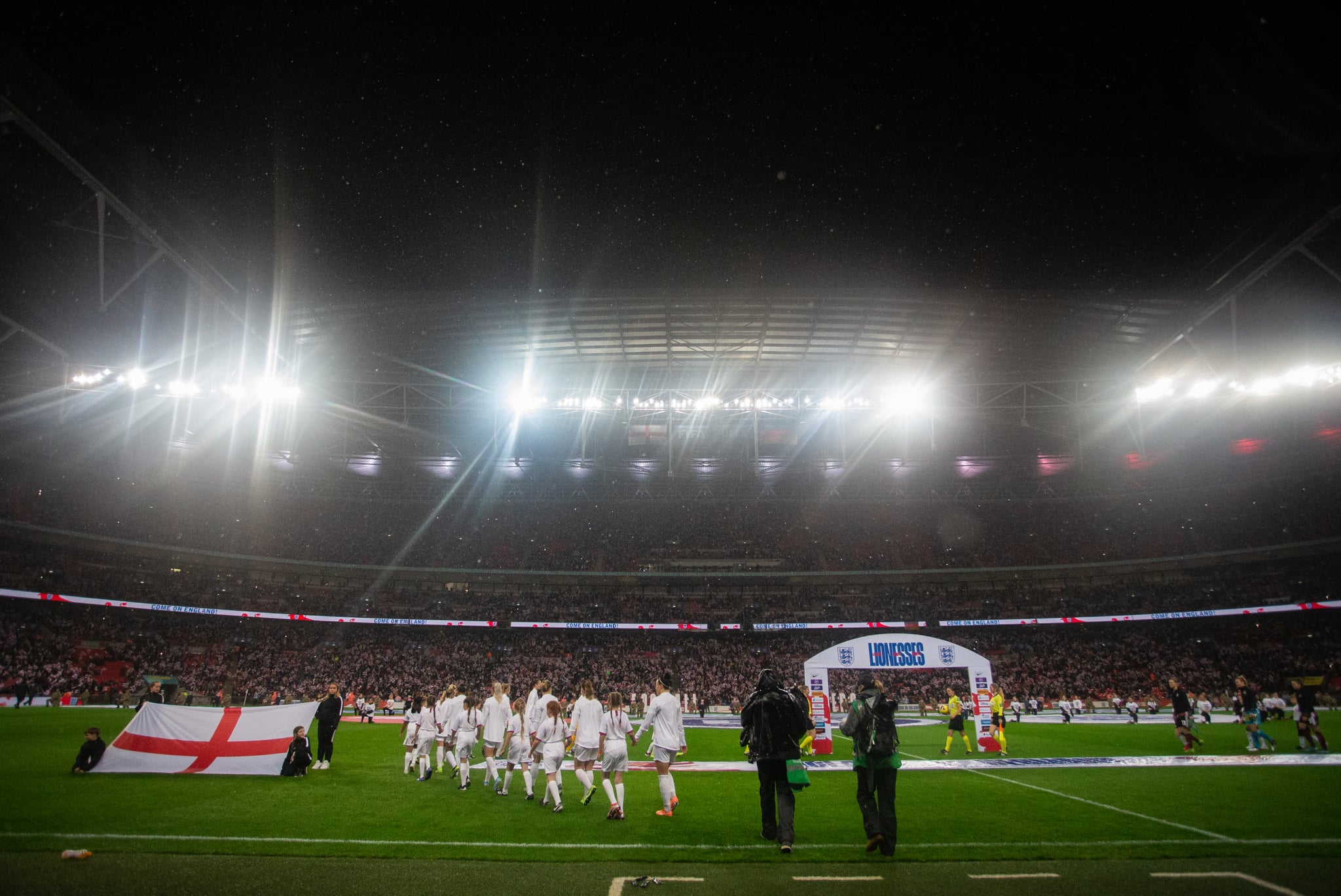 PS: Speaking of women embracing men-dominated industries, you are working with the women's Euros this year. What can you tell me about the work that you are doing with them?
ETW: I'm going to be an ambassador for the tournament, which is coming to England next July, and I'm so excited. It'll be hosted in nine cities across the country, which is incredible, and we've got some of the biggest names in women's football. There's so much excitement around women's football and the Euros at the moment because of last summer, and I'm really excited to get involved in the competition and attend some of the games.
PS: It's the biggest European women's sporting event ever, so why do you think it's often been overlooked in the past?
ETW: I think the sport has come a long way, especially over these past few years. It's really exciting to see things like the Women's Super League, and seeing these record-breaking broadcast deals that have been shown on prime-time television. It's never been done before and it's being spoken about more, it's being put in more people's mouths, it's on the TV, it's becoming a really, really exciting thing. This competition in particular is going to be the biggest European women's sporting event ever, and I think it's set to break all the women's football attendance records. I can't wait to be there and just experience the atmosphere and really just celebrate women's football. We've got the excitement from the men's Euros last summer and I think that has just breathed a new air of life into this women's European tournament.
PS: With the men's team getting so close to the trophy this year, I can imagine the amount of pressure the women's team are under. What words of encouragement do you have for them?
ETW: I would say the stuff that they've achieved in this competition so far, keep at it, keep the momentum, keep the motivation. The new manager, Sarina Wiegman, who came in quite recently actually, she's doing a lot with the squad and really motivating them. I feel like there's definitely going to be pressure, but they've made a good start so far, so I'd say just to keep at it, believe in themselves, believe in the confidence, and just get involved in the atmosphere of the competition. They'll do just fine.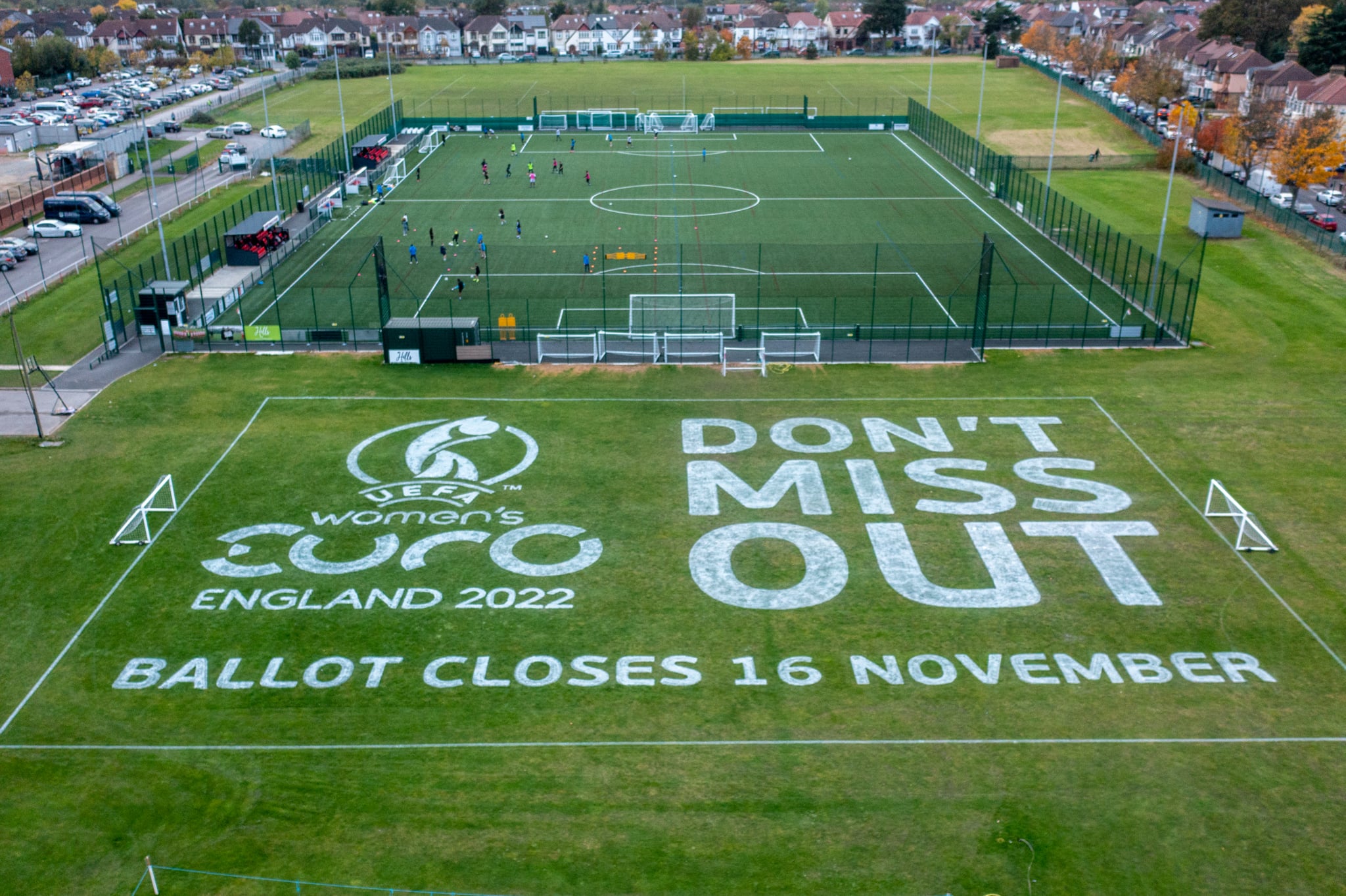 PS: Are there any particular players you've got your eye on this season?
ETW: I'm a Man City fan, I'm going to have to say Georgia Stanway. I've actually played FIFA with her before and she beat me, everyone beats me. Stanway's a really young player and a really exciting player. I think she's scored one or two goals so far in the qualifier, so I'm really looking forward to seeing her. Ella Toone as well, she scored five goals in six games so far, which is incredible, and she's doing really well. Outside of the England squad, just to make it interesting, there's Marie-Antoinette Katoto from France. She plays for PSG, but I think she's the second-highest-scoring female in the competition so far. So definitely one to watch out for. We've done the best so far and we've got the most goals, but France are quite close behind us, so I'm really interested to see how she does.
"In total, there's 31 matches in 10 venues across nine cities, so it's a real opportunity to get involved. This is going to be a big part of history."
PS: Fans can enter a ballot to apply for tickets to the game this year. Why do you think it's important to get people watching matches in person as opposed to on TV?
ETW: I think that obviously with everything that's been going on for the past year or two, we've missed out on so much live sport and the opportunity to attend games and experience the atmosphere and be in the crowd. This is an opportunity to really get involved and watch a tournament in person and experience the atmosphere that will come with it. We're still talking about the Euros last summer, and I feel like there's just generally a buzz around football at the moment within the UK. It's been injected back into our country and I feel like this upcoming tournament next summer, it's going to be an amazing atmosphere. In total, there's 31 matches in 10 venues across nine cities, so it's a real opportunity to get involved. This is going to be a big part of history.
PS: Finally, what advice would you give to young women hoping to play in the women's tournament someday?
ETW: My advice for younger women would be to believe in yourself and don't compromise for anyone else. Don't listen to people's opinions. I think that believing in your own vision and your goals and what you want to achieve and sticking at it is so important because in this world people are going to have opinions no matter what you do, and you can't be perfect to anyone. The main person you always have to prioritise is yourself, and just know that if you put the work in and you are dedicated and you are passionate and you love what you do, you are always going to succeed.
To be in with a chance to attend one of the UEFA Women's Euro 2022 matches, enter the ticket ballot before 16 Nov.
Image Source: Elz The Watch